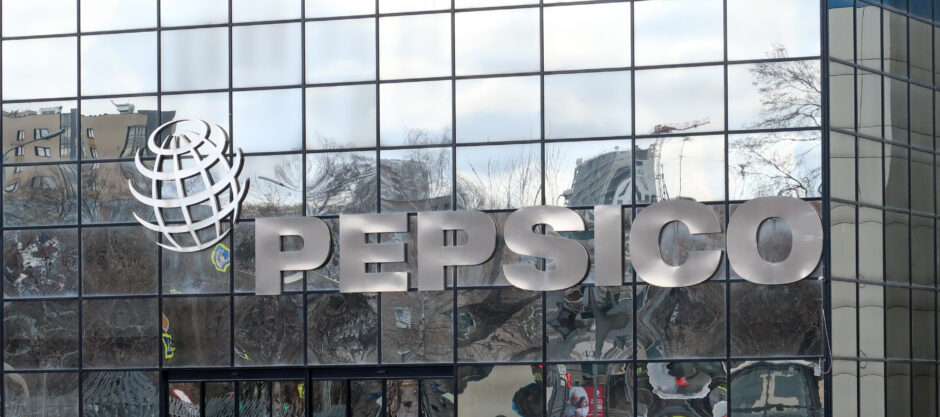 Financial think tank Planet Tracker has done an analysis of PepsiCo's (NASDAQ: PEP) public statements, warning that, on its current emissions trajectory, the company could be exposed to $4.4 billion of climate-related risk each year by the end of the decade.
According to the research, PepsiCo is exposed to a potential financial risk of $4.4 billion per year, by the end of the decade, or 42% of its three-year annual operating profit.

Current emissions trajectory and sparse data reporting align the company with a 2°C warming scenario by 2030.

PepsiCo is on a path to miss crucial targets set by the Science-Based Targets initiative by 58%
Despite its membership of the CA100+, the food and beverage giant has failed to disclose the material financial impact associated with potential carbon pricing mechanisms (CPMs) linked to its Scope 3 emissions, despite these account for more than 90% of the company's overall emissions by 2030.
The point of the analysis is to highlight what is being missed by the failure to disclose such risk. Potential CPMs could have a direct impact on the company's operating profit over the next few years, and that risk has not been made clear to stakeholders.
The Climate Transition Analysis of PepsiCo is the fourth in a series examining the climate transition plans of the Consumer Goods companies in the Climate Action 100+ list. Planet Tracker's research into PepsiCo follows analysis of rival Coca-Cola, whose emissions trajectory was also found to be at odds with a 1.5°C pathway.
PepsiCo on course to miss its emissions targets by nearly 60%
PlanetTracker's report also reveals that unless future emissions are mitigated, PepsiCo will miss its Science-Based targets (SBTs) by 58%. Under the SBTs initiative's framework, the company is committed to ambitious goals including reaching net zero by 2040, a decade before the Paris Agreement deadline, and aligning with a 1.5°C pathway by 2030.
Despite an STBi target, Pepsico absolute emissions continue to rise
The company's greenhouse gas emissions, according to Planet Tracker's research, grew historically (2019 to 2021) at an average annual rate of 7.2%, while the company's revenue increased at a compound annual growth rate of 8. 8%.
Taking this efficiency improvement into consideration and assuming a long term revenue growth of 4.8%, Scope 1, 2 and 3 emissions would decline by 14% compared to their 2021 level, while the SBT recommends a 45% reduction versus the 2021 baseline. This implies that the company aligns with a 2°C pathway by 2030.
It's important to note that to be in alignment with SBTi best practice, it is not enough to reduce emissions intensity (equivalent to increasing efficiency) but to deliver absolute emissions reduction.
Carbon pricing alone constitutes a significant risk
Ion Visinovschi, research analyst at Planet Tracker said: "The potential climate-related financial risk PepsiCo is exposed to is too high to ignore. Expected CPMs could reduce its annual operating profit by 26% by the end of the decade, with an additional 16% reduction coming from Physical Risk.
"Investors and lenders should demand a credible Climate Transition Plan where the risk of its main source of emissions is publicly quantified and the expected mitigation quantities and required investment for the mitigation is fully disclosed." 
PepsiCo seems to be missing an effective transition plan or roadmap
Despite its ambitions to reach net zero by 2040, PepsiCo lacks a Net Zero Roadmap and its disclosed investment only covers a quarter of the gap between its trend of emissions and the SBTs' recommended level. This makes it unclear whether the company will achieve its targets on time.
PepsiCo launched Pep+ in October 2021 in order to 'fundamentally change' how it does business for the betterment of people and planet but without a clear company-wide plan it is unclear how this is to be achieved. There is no question that addressing Scope 3 emissions is a challenge and that there are trade-offs to be made in addressing carbon emissions, resource management and commodity sourcing but given that PepsiCo has 'form' with regard to greenwash, its imperative that the company is transparent to in how it is going to address the challenge of transformation.
It is not enough to make a commitment, it is necessary to have a plan.