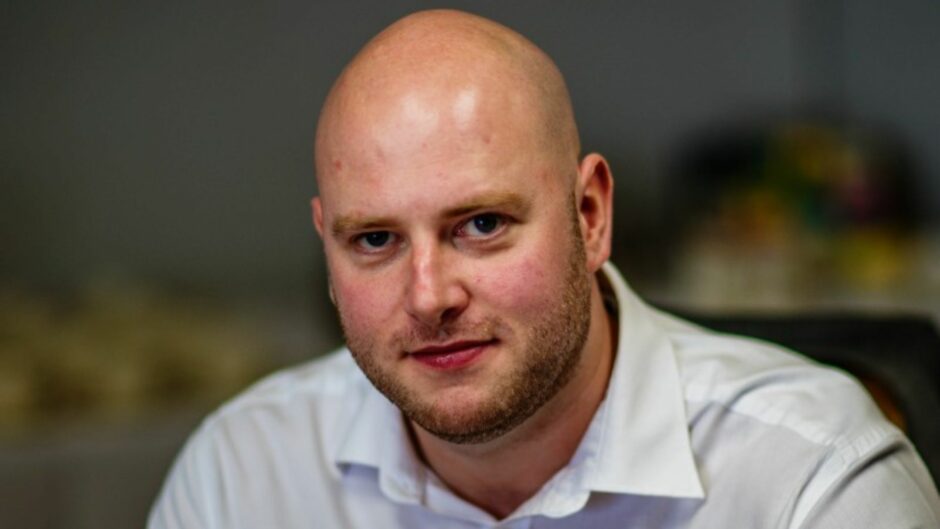 Brendan Wincott, managing director at Guardian Support, shares a list of online resources, tools, and services to assist companies in supporting their employees.
The aim of Mental Health Awareness Week is to increase awareness and understanding of anxiety.
As HR professionals and employers, the way we approach employee mental health and well-being has undergone a significant transformation since the pandemic.
Employers can help their staff in a number of ways to support them with their health and well-being.
This year's Mental Health Awareness Week runs 15-21 May, and carries the theme of 'anxiety'. The aim of this week is to increase awareness and understanding of anxiety and what we can do to feel calmer and happier.
As HR professionals and employers, the way we approach employee mental health and well-being has undergone a significant transformation since the pandemic. The needs of your employees regarding health and well-being initiatives have likely also changed.
1. Mind, the mental health charity
Mind is the UK's leading mental health charity, offering a wealth of resources for those seeking information, guidance, or support. They provide YouTube videos, workplace guides, research, advice on seeking help, treatment options for mental health issues, and advocacy services. Mind also offers Mental Health at Work, a curated repository of resources and toolkits for employers looking to implement comprehensive mental health and well-being support.
2. Headspace
Headspace is an online portal and mobile app that provides guided meditation and mindfulness techniques for different situations. Whether your employees need help with sleep, being present, or managing day-to-day stress, Headspace offers a comprehensive library of guided meditations, animations, mindful workouts, articles, and videos.
3. Living Life to the Full
Living Life to the Full is a free online library of resources and courses designed to enhance well-being and resilience. Developed by experts in cognitive behavioural therapy, these resources cover various life skills and can benefit individuals living with long-term mental illness, experiencing anxiety or mental health crisis, low mood, and stress, or those transitioning into parenthood.
4. Coping with the rising cost of living
The current cost of living crisis has resulted in higher expenses for energy, food, rent, and fuel, leading to increased debt for many individuals. Unfortunately, financial problems are closely linked to poor mental well-being. To address this issue, Step Change has created a web page offering advice on managing debt and information on potential benefits individuals may be entitled. The page includes a confidential online debt advice hub to help individuals better understand their financial well-being and receive guidance for the future.
5. Breathe sessions on Apple Watch
If your employees use Apple Watches, remind them to utilise the Breathe app. This app encourages users to take a few minutes each day to relax and be mindful of their breathing. Mindful breathing has been shown to reduce anxiety, alleviate burnout, provide pain relief, and decrease negative thinking.
6. The Mindset Mentor podcast
The Mindset Mentor podcast, created by international speaker, coach, and content creator Rob Dial, offers motivation, direction, and focus in life. With short 20-minute episodes covering various topics, such as overcoming comfort zones, seeking help, and affirmations for success, this podcast can provide valuable insights.
7. NHS audio guides
The NHS has created a collection of free audio guides focussed on improving mental health. These guides, developed in collaboration with doctors, cover topics such as coping with low mood, depression, anxiety control training, and confidence building.
8. Calm 10-Minute Meditations
For busy individuals, finding time for themselves can be challenging. Calm, a leading app for sleep and guided meditation offers a series of free 10-minute meditation videos on YouTube called 'Daily Calm'. These accessible meditations serve as an introduction to meditation practices and have garnered hundreds of thousands of views since their launch.
9. Down Dog
To promote physical health and mental well-being, we recommend Down Dog, a great app that offers a wide range of customisable online fitness classes. From yoga and HIIT workouts to guided meditation, barre, and prenatal yoga sessions, Down Dog allows individuals to tailor their sessions based on duration, fitness level, instructor, and music preferences. Your employees can take advantage of this app by taking their smartphones and gear outside, whether it's for a guided yoga session amidst nature or an invigorating high-intensity workout.
10. Employee Assistance Professionals Association (EAPA)
EAPA is a membership organisation that provides education and services to employee assistance professionals (EAPs) and others interested in behavioural health and employee wellbeing. As part of this, it also assists employers in understanding EAP services and options for offering them.
Ready to support your employees?
We hope that these resources and services will assist you in supporting your employees' mental health and well-being. By encouraging them to explore these valuable tools, you can contribute to a healthier and happier work environment. We encourage you to share these resources with your staff and explore them yourself, to further the aims of this week of well-being.
Remember, mental health matters, poor mental health affects employees' work, and by prioritising the well-being of your employees, you are investing in the success and productivity of your organisation. Most of these are free resources, available to any, and all contribute to a mentally healthy workplace.
The opinions of guest authors are their own and do not necessarily represent those of SG Voice.