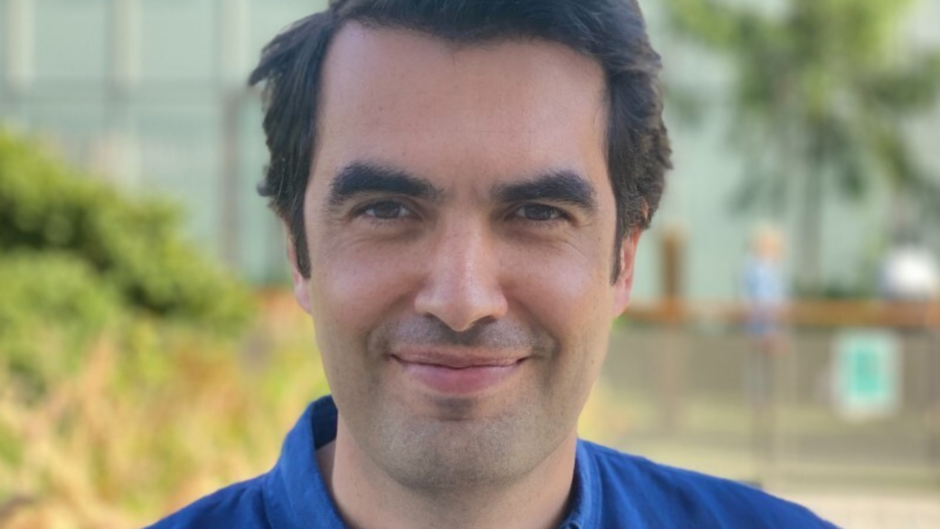 Companies have a duty to provide employees with the tools and options they need to operate sustainably at work, writes Alexis Normand, chief executive and co-founder of Greenly, which can help with eco-anxiety.
Eco-anxiety is on the rise: with work-related emissions accounting for around a third of a person's typical annual footprint, employers have a duty of care to act.
A remote work policy can generate valuable Scope 4 emissions, but it isn't the magic bullet.
Employees need to be empowered and educated on how to reduce their carbon footprint.
Increasing regulatory pressures – plus demand from consumers, investors and employees themselves – means businesses are having to reconsider their day-to-day operations in order to implement sustainable solutions that can reduce their environmental impact. If a business isn't of a size or in an industry that is yet impacted by environmental regulations, it's a safe bet that it will find itself facing increased scrutiny soon.

In order to sustainably and significantly reduce its emissions – and remain competitive – any business needs to not only get a handle on the environmental impact of its own value chain, but that of its employees too.
Eco-anxiety is a growing business issue
In the UK, around three in four adults (74%) say they are worried about climate change, an issue coined 'eco-anxiety'.
The average Brit's carbon footprint is 11.7 tonnes of CO2 equivalent (tCO2e) per year, equating to six and a half round trips from Paris to New York. With work-related emissions accounting for around a third of a person's typical annual footprint, employers have a duty of care to employees by helping to shape their experience at work in a way that eases eco-anxiety and doesn't cause unnecessary damage to the planet.
Commuting, which accounts for about 30% of emissions, is often done by car, public transport, or, to a lesser extent, by bike or on foot. Fuel consumption and the energy used for these trips generate greenhouse gas (GHG) emissions, which 

can be reduced by remote work or soft mobility.
Business trips such as travel for meetings, training, or conferences, account for a further third of emissions. In these cases, one solution can be limiting air transport.

The use of computer and electronic equipment generates the final third of an employee's GHG emissions, particularly due to manufacturing, use and end-of-life of these devices. 

Using refurbished technologies can help reduce their impact.
It's vital that employees (and employers) not only understand the impact of their work-related activities, but are equipped with the knowledge to reduce their carbon impact.
Remote working can only go some way to reducing employee emissions
Logic would suggest that removing the commute to work – and thereby not needing to heat and provide energy to an office building – would reduce the carbon footprint of a company and its staff. This isn't always the case, however, as any benefits are often negated by the way employees work when they're at home, plus compensatory ways in which businesses aim to build and maintain a company culture through events and gatherings. 
Fully-remote (or even hybrid) companies are often surprised to learn that their carbon footprint is quite significant. Indeed, remote workers still need energy to run their own office environment, such as light, heat and electricity to power their laptops or any other electronic equipment they use in their role.
Despite a remote working policy, many employees still need to travel for meetings or conferences. And, thanks to the remote working policy, they often have the flexibility to live wherever they want, meaning that employees may live in opposite ends of the country/s which may then require longer journeys or even air travel.

Remote companies are more heavily reliant on digital communication than others. Research shows that the average employee produces around 136 kilogrammes worth of CO2e just from sending emails over the period of the year. This figure is likely higher for remote compared to in-office workers.
The resulting carbon footprint of remote/hybrid companies can be quite significant, and this may be multiplied many times over depending on the number of employees. It's not necessarily a given, therefore, that allowing staff to work from home will result in lower carbon emissions.
That said, remote working can generate significant Scope 4 emissions. However, in reality, sustainability will be more contingent on the remote worker. This is why businesses must support employees' training on the importance of sustainable working habits.
The future of work needs to be green
Eco-anxiety is a growing issue and is something that all companies need to take seriously. 
On the plus side, concern around the climate means employees have a real aspiration to increase their awareness and expertise on climate issues, and want to be empowered to make a difference both in work and in their personal lives. Companies have a duty to provide employees with the tools and options they need to operate sustainably at work. 
As with any step on an individual's environmental journey, the first – and most important – element in reducing their carbon footprint is to work out what it actually is. Once someone knows the most carbon emitting activities they take part in, they can take effective action to remedy it.
Certified training, or more informal, fun company-wide initiatives can then serve to educate and upskill employees on how to reduce their carbon footprint. And, in turn, contribute towards the net-zero strategy of the company. A win-win for all.
The opinions of guest authors are their own and do not necessarily represent those of SG Voice.