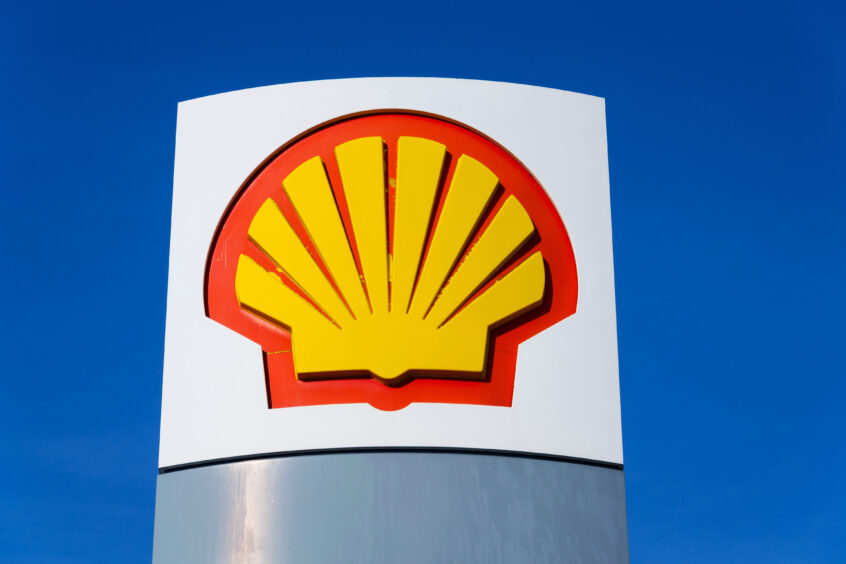 The UK's Advertising Standards Authority (ASA) is acting on its commitment to addressing greenwash, as it upheld complaints about ads from Shell (LSE: SHEL), Repsol (BME:REP) and Petronas (KLSE:PETGAS) for misleading the public.
The ruling sets a precedent to crack down on greenwash in energy companies' advertising: the world's biggest polluters will not be permitted to advertise that they are 'green' while they build new pipelines, refineries and rigs.
Exaggerating environmental benefits, omitting significant information and unqualified claims can now see adverts banned.
Focusing on promoting 'green' offers while ignoring the majority polluting business is no longer acceptable, shifting market expectations for communications.
The ASA is following through on its commitment to addressing greenwashing in advertising. Following a complaint by Adfree Cities, ads made for Shell by agency Wunderman Thompson have been officially banned as being 'misleading'. This is due to the fact that the adverts focused on promoting green credentials and renewable energy offers, while ignoring the fact that high carbon intensity operations remain dominant in company operations.
According to a spokesperson from the ASA, the ruling "forms part of a wider piece of work on environmental claims in the Energy sector, following intelligence gathered by the ASA".  The banned ads included a television promotion for Petronas, an online ad for Repsol and poster, TV and YouTube ads for Shell.
Materiality was the key fact on upholding the complaints about Shell, Repsol and Petronas but it's Shell's case that is worth focusing on in order to understand the wider impact this ruling may well have on stakeholder communications.
While Shell may have wind, solar and EV operations, it is mostly fossil fuels
While the ASA ruling was against all three companies, Shell's position was highlighted given that 95% of its business at the time of the ads was reliant on fossil fuels. The ASA's ruling took note of the fact that Shell's large contribution to climate-harming greenhouse gases, and that large-scale oil and gas investment and extraction comprised the vast majority of Shell's business model at the time of the ad campaign in 2022, and would continue to do so in the near future. In fact, Shell's spending on expanding new fossil fuel production is set to increase in 2023 after reporting record-breaking profits of $39.9 billion (£32.2 billion) in 2022.
Emilie Tricarico from the Badvertising campaign said: "In the face of mounting evidence and loudening calls for action, Shell is expanding its oil and gas operations. This is the complete opposite of powering an energy transition, as its adverts claim… regulation has lagged hopelessly behind, reacting to individual adverts rather than proactively shaping a regulatory framework. We must treat fossil fuel firms in the same way we treated tobacco firms and introduce outright bans on their advertisements due to the damage their activities cause the environment, public health, and our collective future."
Why is Shell coming under fire so strongly?
It's not just in the UK that Shell is being asked to be both transparent and accountable. In the Netherlands, Shell's 'CO2 neutral' and 'CO2 compensation' adverts were banned by the Dutch advertising regulator, and Shell's adverts are also currently under investigation in Australia.
In the same way, it's not simply in terms of advertising to the public that is seeing the fossil giant in hot water. In February 2023, Shell came under severe criticism when it reported the highest profits it has made in its history – double that of 2021 at nearly $40 billion. Given that, according to NGO ClientEarth, Shell's projected emissions from 2018 to 2020 account for 1.6% of the entire carbon budget allowed under a 1.5° C scenario, its unsurprising that many believe the company needs to be more accountable.
NGO Global Witness launched a complaint with the US regulator accusing Shell of misleading stakeholders through labelling fossil fuels as renewable. The complaint stemmed from a 2021 announcement that the company planned to spend $1.8-3 billion on renewables and energy solutions – or roughly 12% of its investment out of an overall pot of around $200 billion.
Global Witness analysis, however, stated that only 1.5% of its investments went into renewable energy solutions such as wind and solar, with a lot of fossil gas investment being included under the label. This misrepresentation is part of the challenge in identifying how close to a net zero trajectory the fossil fuel industry is – or rather how far away. Even the International Energy Agency (IEA) has made clear that there is no room for new oil or gas under a net zero by 2050 scenario.
Shell's own Energy Transition Progress Report explains that  its Renewable and Energy Solutions business 'includes renewable power generation, the marketing and trading of power and pipeline gas, as well as carbon credits, and digitally enabled customer solutions.' All when and good  – but when the company goes on to say that the same business 'includes the production and marketing of hydrogen, development of commercial carbon capture and storage hubs, investment in nature-based projects that avoid or reduce carbon emissions (Nature-based solutions), and Shell Ventures, which invests in companies that work to accelerate the energy and mobility transformation' it's clear that the focus is more on 'energy solutions' than it is 'renewables'.
Hydrogen today is almost all generated from steam methane reforming – highly GHG intensive, and CCS is being developed to enable longer term use of fossil fuels. If, as many consider necessary, fossil fuels remain in use, they should come from existing sources and fields with their emissions addressed by CCS or CCSU. According to the IEA's latest report,  World Energy Investment 2023, spending on clean energy technology is now significantly outpacing spending on fossil fuels, driven by affordability and security concerns triggered by the global energy crisis. But if the industry fails to clarify how its allocating it's spend in a transparent way, the underlying data may be wrong.
The difficulty with communications in the energy sector, as well as many others, is that climate change and sustainability, net zero and what that actually means, the relevant supply chains and their impacts, the products being developed and sold, are all highly complex and interact in many different ways. That makes them very hard to explain clearly and simply.
Shell felt its advertising was reasonable
A spokesperson for Shell said: "We strongly disagree with the ASA's decision, which could slow the UK's drive towards renewable energy.  People are already well aware that Shell produces the oil and gas they depend on today. When customers fill up at our petrol stations across the UK, it's under the instantly recognisable Shell logo. But what many people don't know is we're also investing heavily in low- and zero-carbon energy, including building one of the UK's largest public networks of EV charge points."
"No energy transition can be successful if people are not aware of the alternatives available to them. That is what our adverts set out to show, and that is why we're concerned by this short-sighted decision."
The argument is that people already know that Shell provides oil and gas, so its important to educate them about alternatives that Shell has to offer. There is a valid  argument there, and Shell also argued that it would be 'disproportionate and unworkable for regulators to require businesses with diverse product portfolios to ensure that ads, whose primary purpose was usually to promote a specific range of products, always provided a representative overview of the advertiser's business as a whole.'
The difficulty of communicating about specifics of a green product or service, without addressing the wider impact of the business is a thorny issue. This is going to be a challenge for retailers across sectors and around the world. If a company provides a meat alternative, is it necessary to explain that it also drives deforestation through buying cattle from the deforested Amazon? Should a global FMCG company with a line of 'earth-friendly' cleaners make clear the contribution its plastics and chemicals in other lines makes to global pollution? The ASA certainly seems to think so.