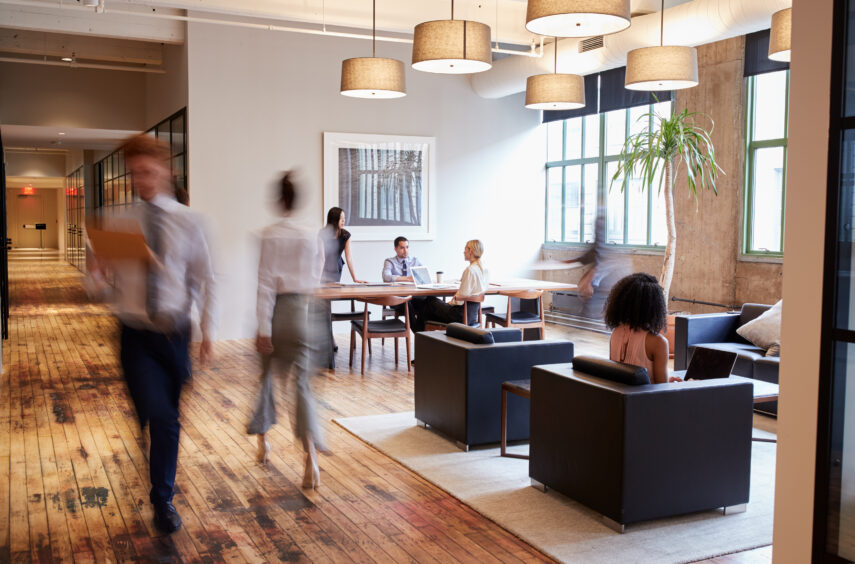 Sustainability leaders at large companies are lamenting the lack of climate change talent across the board, a survey by EY has found.
The lack of competent workers is considered one of the largest barriers to achieving corporate net zero targets. 
The race to net zero is creating significant business opportunities but also a green skills gap.
Many companies, however, are dealing with this issue by hiring new people and upskilling their workers.
EY has carried out a survey to analyse the action companies are taking to address climate change. It questioned 506 global chief sustainability officers or equivalents from businesses with at least £1 billion annual revenues, including 40 UK-based sustainability leaders. 
What are the main concerns?
The survey found that the scarcity of climate change talent across all levels will be one of the largest barriers to achieving their net zero targets. When asked to name the biggest obstacles to reach corporate goals, 35% of UK sustainability leaders and 28% of global leaders believe that a difficulty in hiring talent with climate change skills is one of their biggest external barriers. 
Similarly, 33% of UK sustainability leaders and 31% globally believe that a lack of climate change expertise at board and senior management level is a 'top three' internal barrier preventing their organisation from prioritising and actioning their net zero strategy. Nearly a third of UK leaders believe that difficulty in retaining or upskilling green talent represents a major internal barrier to addressing climate change. 
What is being done to address them?
Nonetheless, the majority of respondents are already taking action in an attempt to address this skills deficit. Half (50%) of UK sustainability leaders said that their organisation is in the process of appointing new employees or retraining their existing workforce, while 28% said their organisation had already completed this process. 
Sustainability leaders around the world remain confident that their organisation will reach their net zero targets, with 99% of global respondents showing a level of confidence in reaching their climate change commitments within the set timeframe. Just 33% of global respondents said that regulatory concerns represented a barrier to establishing partnerships to achieve decarbonisation goals.
UK regulation is a headache for sustainability leaders 
In the UK, however, this number rose to 56%, despite 63% of respondents saying that joint ventures could prove useful in reducing emissions of products. Three in five (60%) said that joint ventures could help to drive the creation of new, innovative climate change solutions. Businesses cannot act in a silo, but need supportive regulatory and financial environments to enable them to put innovation into practice.
Despite concerns around the regulatory landscape, 25% of UK sustainability leaders were found to be extremely confident and 53% very confident that they will achieve their targets. Only 8% of UK leaders expressed a lack of confidence in achieving their goals. This suggested that, if internal and external barriers were to be urgently addressed, UK businesses could be on track to reaching their targets. 
Urgent need for training and upskilling
Separate research from EY found that most FTSE 100 companies have not yet disclosed details of how their organisation is tackling key areas of their net zero transition, particularly around financial planning, identifying opportunities and adopting skills, competencies, and training. 
Indeed, the race to net zero has led to a war for talent, amid scarcity of workers with the necessary expertise to move companies forward. The transition is creating plenty of opportunities, but companies and workers need to have the right skills to benefit from them. As educational institutions catch up, companies need to focus on upskilling and reskilling their staff – across all levels. 
"We have seen real progress in Board leadership and understanding when it comes to sustainability, and businesses with environmental expertise at senior levels will be well positioned to identify climate risks and opportunities and manage their organisation's own complex green transitions," said Rob Doepel, EY UK&I's managing partner for sustainability. "However, more investment is clearly needed to further develop this in-house expertise and attract new talent at all levels of business."