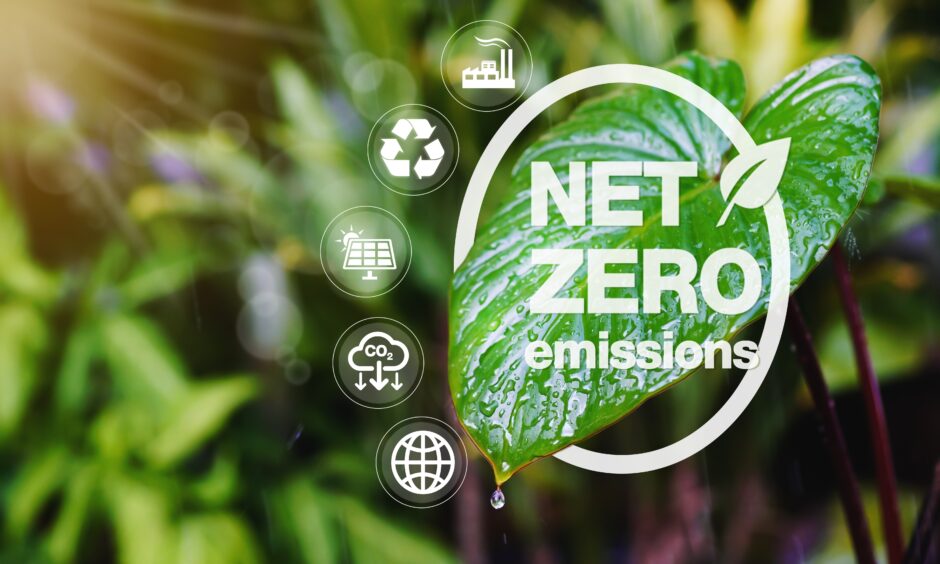 Net Zero Tracker (NTZ) has released its annual Net Zero Stocktake, with both good and bad news. It shows that a striking rise in targets enshrined in national legislation or policy in 2.5 years, from 10% to 75%, means that net zero has moved from ambition to implementation. But lack of action suggests a lack of integrity in targets.
Net zero is now a corporate norm, with almost two-thirds (65%) of the annual revenue of the world's largest 2,000 companies covered by a net zero target.
However, 49 UNFCCC member states, 558 states & regions, 934 major cities, and 1,057 of the largest publicly-listed companies still lack a net zero target, and many of those lack any mitigation target.
Over two-thirds (67%) of fossil fuel firms have net zero commitments, but an absence of oil & gas phase-out plans leaves those targets misaligned with the scientific and policy consensus.
The key points in the report show that net zero targets have now become mainstream, but it appears that their quality and credibility is not improving. There has been an increase in state targets, especially in terms of moving from policy statements to governance – formalising existing targets into domestic policy. In other positive news, there is a growing convergence between voluntary and mandatory standards, suggesting that consensus on action is forming.
Yet a large number of actors and bodies remain without targets – and that means emissions not covered by the carbon budget. There is no question that integrity is the biggest challenge facing net zero.
This is particularly obvious in terms of the behaviour of fossil fuel companies. While many talk about energy transition there is little to no action being taken on phase out. Despite the clear UN guidelines that, to be credible, net zero targets must include "specific targets aimed at ending the use of and/or support for fossil fuels" not one has made the necessary commitments. Indeed, the majority of listed oil companies have strategic plans that would break through the carbon budget on an individual basis.
The evolution in national net zero targets
The NZT Stocktake shows that in the last two and a half years a clear consensus to curtail greenhouse gas (GHG) emissions to net zero has been reached, with the bulk of national governments setting commitments. National net zero targets now collectively represent at least 88% of global GHG emissions (up from 61% in December 2020). That means that net zero targets now cover 92% of global GDP (up from 68% in December 2020), with coverage of 85% of the global population (up from 52% in December 2020).
NZT suggests that in the last 12 months many national governments shifted their focus to formalising existing commitments – with a massive shift in targets up the governance curve, from pledges into domestic policy. Today, 72 national net zero targets, including US, UK, Nigeria & Japan, are either enshrined in legislation or outlined as a goal in policy documents. Overall, the 72 targets account for about 75% of total GHG emissions covered by national net zero targets overall; a massive increase from less than 5% in December 2020.
There are still those avoiding setting net zero targets
There is less encouraging information in the analysis, though. The report shows that a significant share of subnational and corporate entities, both at the global level and within the G7, still lack any emission reduction targets at all. Only around a 40-50% share of the national emissions of the high emitting G7 countries and China, is covered by states and regions' net zero targets; 41% of global states and regions do not have any mitigation targets, compared with the vast majority of states and regions in the G7 (80%), EU (75%) and US (72%) that do.
The quantity of cities, states and regions committing to net zero is increasing, but only at a gradual rate. In fact, the rate of cities and regions committing to net zero seems to have fallen over the last couple of years. Only 252 large cities have set net zero targets, which together represents 37% of the 2.1 billion people living in large cities. John Lang, project lead at the Net Zero Tracke, said: "Real-world realities are not yet being reflected in the robustness of regional, city and company net zero targets. More entities need to sign up to net zero, but those that have pledged to step onboard need only to look at the direction of travel."
Corporate net zero: dramatic rise in quantity, but is it enough?
Despite the overall inertia within certain non-state entities, the Stocktake shows the potential for the corporate sector to lead a long-awaited net zero tipping point, with the number of company targets more than doubling in 2.5 years. According to NZT, 929 companies from the Forbes 2000 list have set net zero targets; up from 417 in December 2020, and 702 in June 2022.
Overall, the aggregate annual revenue covered by net zero targets has increased from $3.8 trillion in December 2020 to $26.4 trillion today, equivalent to two-thirds of total annual revenue of the Forbes Global 2000.
Perhaps of most concern is the fact that 37% of the world's largest companies have not set any kind of GHG mitigation target. Unsurprisingly, given the contentious nature of US politics on the climate and ESG front, US companies trail their EU counterparts on net zero target setting, with 49% and 79% of companies represented by net zero targets respectively in those regions.
It's not just lack of targets – do corporate NZ targets have credulity?
The NZT warns however that if the targets set are to be anything other than hot air, there needs to be a significant increase in the integrity of those targets and the plans to meet them. It can be challenging to agree what high integrity means, which is why the High Level Expert Group (HLEG) published guidelines at COP27 in its report Integrity Matters.
At its most basic, credible net zero targets must have short medium and long-term targets starting in 2025. They must 'show their work', which means having a transition plan that is being implemented across the value chain. Most importantly, they must be transparent and accountable, reporting publicly on plans and performance with verifiable data and information.
The NZT warns that only 4% of company net zero commitments meet the revised 'Starting Line criteria', set out in June 2022 by the UN Race to Zero campaign, including setting a specific net zero target, coverage of all GHGs across all emission scopes for companies, clear conditions set for the use of offsets, published a plan, implement immediate emission-cutting measures, annual progress reporting on both interim and longer term targets.
One of the biggest challenges is the failure to incorporate Scope 3 emissions into reporting, despite that being an estimated 75% of all emissions. Only 13% of corporate net zero targets specify quality conditions under which any offsets would be used, which does not help to build trust in the process. And a rising number of companies (26%) plan to use carbon dioxide removal (CDR) within their value chains. While this does not necessarily mean lack of action, nature based solutions are complex and currently under attack, while technological solutions remain nascent.
Richard Black, senior associate at Energy and Climate Intelligence Unit, said: "Mr Guterres's report has left no room for doubt on what 'good net zero' looks like. It is fast becoming the yardstick against which pledges are measured. And entities that are stuck in the past paradigm where merely making a pledge would garner you credit are being exposed. If an entity wants its net zero commitment to be taken seriously, it has to be matching words with deeds."