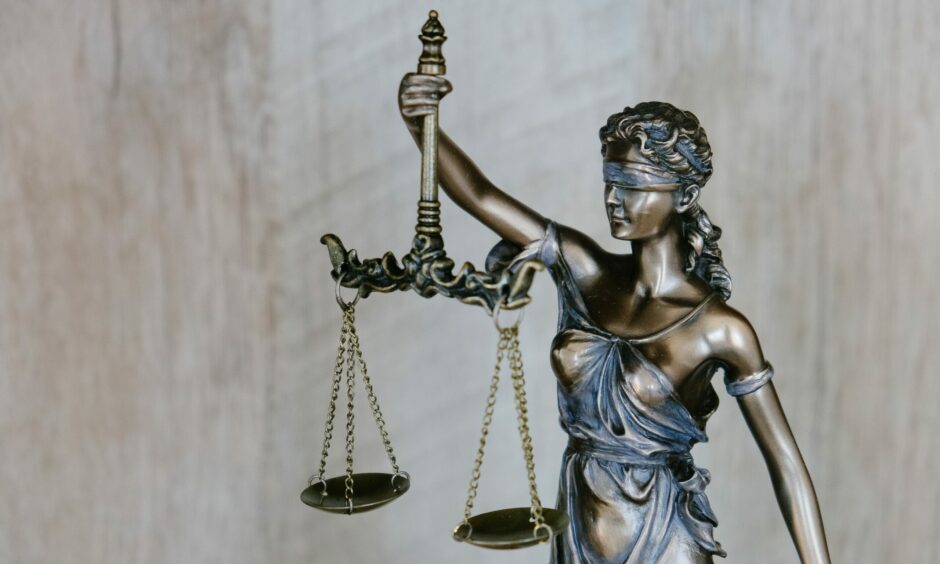 A court case that began this week in Montana, heralded as the first constitutional climate trial in the US, highlights the growing liability risk arising from climate change.
The Montana case is the first constitutional climate trial in the US but there may be more, as the first federal case has been allowed to proceed.
Climate-change-related lawsuits have more than doubled worldwide since 2015, with around 300 cases filed in the 18 months preceding a 2022 analysis from the LSE.
Over 2,000 climate litigation actions are in play all over the world.
The case, Held vs Montana, sees a group of young people sue the state of Montana, arguing that they have the right to a stable climate and that the state's energy policies promoting fossil fuels are unconstitutional. While many argue that the case has no merit, Montana's state constitution is understood to include a clause that identifies "inalienable rights" that include "a right to a clean and healthful environment."
Climate litigation is increasingly crucial in holding corporations and governments to account for their legal obligations. It continues to grow in importance year-on-year as a way of either advancing or delaying effective action on climate change.
In 2022, the Intergovernmental Panel on Climate Change (IPCC) recognised the role of litigation in affecting "the outcome and ambition of climate governance". This is something that is likely to only increase in importance as regulation, and policy frameworks, evolve to address the need to accelerate the net zero transition.
According to Alice Hill, member of the Climate Crisis Advisory Group and former Obama climate official: "When it comes to climate action, US courts have never been more relevant. Everyone from kids to local governments are suing, asserting harm from climate change, and cases range from claims that fossil fuel companies lied about climate change to averments that states have violated constitutional rights. The cases currently making their way through US courtrooms, both at a federal and state level, are just the tip of the iceberg."
Trends in climate litigation
According to the London School of Economics, in its Global trends in climate change litigation: 2022 snapshot, the cumulative number of climate change-related cases has more than doubled since 2015, bringing the total number of cases to over 2,000. Around one-quarter of these were filed between 2020 and 2022.
There is a growing trend for youth action, as many young people feel that their voices are not being heard on the subject of climate change. ClientEarth lawyer Lea Main-Klingst said: "This case in Montana highlights the crucial role young people are playing in the fight to limit climate change.  Young people have been instrumental to important climate litigation recently – such as the UN resolution championed by Vanautu to have the world's highest court weigh in on climate change, and the case which led to the German supreme constitutional court rule that their government's climate approach violated the rights of current and future generations."
She added: "This generation often find themselves excluded from politics, despite their futures being threatened the most. And while they might not yet be able to vote, litigation is a tool available to use in their climate fight."
Legal action against governments is on the increase
Climate litigation has become an instrument used to enforce or enhance climate commitments made by governments, with the LSE identifying 73 'framework' cases challenging governments' overall responses to climate change. Litigation action can be taken, and cases won, against states themselves – as done in the Netherlands and Ireland.
Following the landmark UN Human Rights Council resolution recognising the right to a healthy environment passed on 8 October 2021, climate change actions against corporates have accompanied a growing recognition of human rights responsibilities. Legal scholars have even drafted a legal definition for 'ecocide', meaning harm against nature, and are calling for it to be recognised by the International Criminal Court.
In 2022 for example, the UK High Court found the government's own net zero strategy was unlawful due to the fact that it had not explained how the strategy could be achieved and was therefore in breach of the UK Climate Change Act.
While the Montana case is at the state level, June 2023 also news that a federal case filed in 2015 by lawyers for public interest law group Our Children's Trust, Julianna vs United States, that had been halted in 2020 had been given permission to move forward. In March 2023, the Oregon District Court 'denied motions by 18 states, led by Alabama, to intervene..after the Ninth District Court ruled that they did not have standing.'
Action against corporations is also on the rise
The LSE report highlights the fact that further legal cases have been brought against fossil fuel companies, especially outside the US. In 2021 for example, a Dutch court ordered Shell to cut its emissions, by 45% by 2030 saying that its plans were insufficient.
February 2023 saw the first lawsuit against a corporate board for failing to have climate ambition, when Client Earth attempted to sue Shell's (LSE: SHEL) board. According to UK law firm Denton's, the argument was that the "Shell Board has failed to adopt and implement a climate strategy that truly aligns with the Paris Agreement goals, and that it is breaching its duties under sections 172 and 174 of the UK Companies Act, which legally requires it to act in a way that promotes the company's success, and to exercise reasonable care, skill and diligence." While the latter bid failed, due in large part to the vague definitions of director's duties, a similar case involving a common law derivative claim is currently subject to appeal and the matter is not yet closed.
Bruno Rucinski at UK law firm Allen & Overy said: "Clearly, the intersection of climate change risk and directors' duties is a salient issue. As a result, it is likely that further climate-related litigation and shareholder activism will occur. Litigants globally may be inspired and inclined to explore comparable strategies in jurisdictions that establish similar directors' duties."
There is more afoot than climate litigation alone, and that is the increasing pressure that regulators put on industry to ensure that are not greenwashing. As Main-Klingst points out, it can also hold companies to account for misleading advertising, such as the recent decision by a Dutch court to allow a groundbreaking case to proceed against greenwashing from airline KLM. Similar action by the UK's Advertising Standards Authority uphold complaints against Shell (LSE: SHEL), Repsol (BME:REP) and Petronas (KLSE:PETGAS) for misleading the public.
And the liability goes beyond fossil fuel companies. Cases against corporate actors are also increasingly targeting the food and agriculture, transport, plastics and finance sectors.
Climate liability risk is a growing concern for all parties
The LSE report warned that, in the coming year, we should look for new cases involving personal responsibility. Hill said: "Future defendants could include corporate officers and directors sued for breaching their fiduciary duties, or professionals like engineers and architects sued for failing to consider climate risk in building design. Prosecutors may even take climate litigation to the criminal courts if, for example, deaths occur as a result of gross negligence in the face of known climate risk."
Other things the LSE said to look for are "cases challenging commitments that over-rely on greenhouse gas removals or 'negative emissions' technologies; cases focused on short-lived climate pollutants; cases explicitly concerned with the climate and biodiversity nexus; and strategies exploring legal recourse for the 'loss and damage' resulting from climate change."
Finally, Main-Klingst pointed out: "While climate litigation is a powerful lever to trigger system-level change, it isn't always a silver bullet. But climate litigation – like the case in Montana – is increasingly crucial in holding corporations and governments to account over their legal obligations."