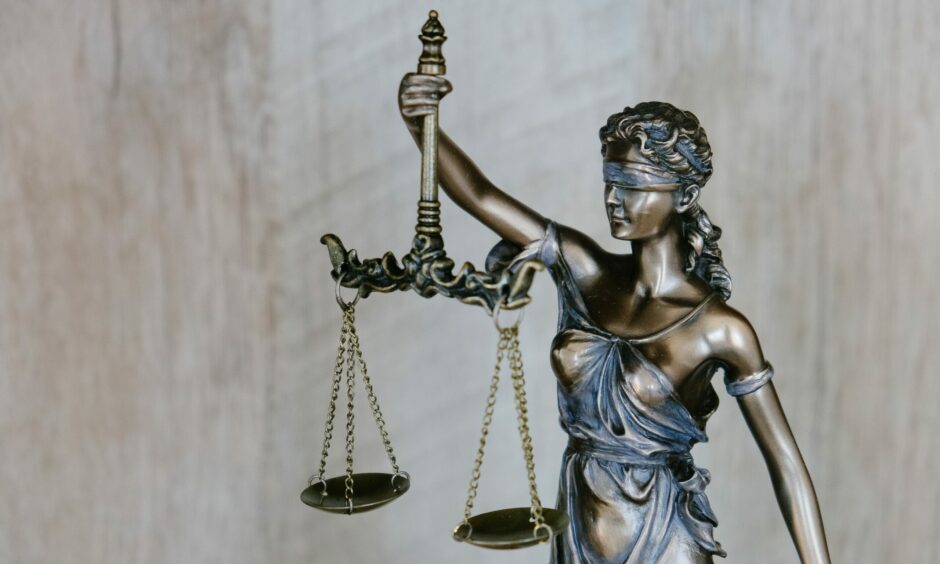 'Climate-washing' litigation against companies has increased in many countries, according to the latest analysis published by the Grantham Research Institute on Climate Change and the Environment at the London School of Economics and Political Science.
More than 2,341 cases have been captured in the Sabin Center's climate change litigation databases. Around two-thirds (1,157) have been filed since 2015, the year of the Paris Agreement. Of these, 190 were filed in the last 12 months. 
Climate change litigation continues to be identified in new countries, with Bulgaria, China, Finland, Romania, Russia, Thailand, and Turkey joining the list in the 12 months to May 2023.
More than 50% of climate cases have direct judicial outcomes that can be understood as favourable to climate action.
Over the past year, the climate litigation field has seen novel case strategies deployed against a broad array of government and corporate actors. Notable examples in the private sector include a world-first case brought against Shell's Board of Directors, as well as against a commercial bank.
Three new cases have also been brought against Russia, Finland and Sweden, to challenge the inadequacy of their national climate plans. Cases against corporations are also progressing through the courts, with around 20 cases filed by US cities and states against the Carbon Majors now likely to go to trial.
Increasingly a broad range of actors is finding themselves forced to understand how the litigation landscape is evolving and what risks litigation poses to their activities in the public and private spheres.
How is climate litigation evolving?
While climate litigation was on the increase overall, it is the rise of climate-washing as a legal concern that stood out in the report, Global trends in climate change litigation: 2023 snapshot. The analysis showed that 26 'climate-washing' cases were filed in 2022, compared with fewer than 10 in 2020.
Such cases cover various types of misinformation, including challenges to corporate climate commitments, claims about product attributes, overstated investments or support for climate action, and failure to disclose climate risks.
The authors of the report, Dr Joana Setzer and Kate Higham, said in a statement: "Cases concerned with mis- and disinformation on climate change are far from new, but the last few years have seen an explosion of 'climate-washing' cases filed before both courts and administrative bodies such as consumer protection agencies".
"One of the most significant groups of climate-washing cases to emerge in recent years have been cases challenging the truthfulness of corporate climate commitments, particularly where these are not backed up by adequate plans and policies."
The growth in climate-washing cases seems to reflect broader concerns with corporate accountability for climate pledges along with ongoing debates about the role of companies in climate decision-making. Setzer said: "Understanding the impacts of climate litigation is tricky, there is a lot of nuance to take into consideration and impacts might come in the form of social change, financial cost, reputational cost and more."
At the international level, three requests for advisory opinions from international courts and tribunals filed in the past 12 months, as well as pending litigation before regional bodies, including the European Court of Human Rights, are expected to impact future litigation.
Domestic legal protections such as constitutional protections for the right to a healthy environment, along with domestic climate legislation, also play a critical role in cases against governments – such as the recent case in Montana.
The number of 'strategic' cases continues to grow, with litigants employing recognisable strategies across different jurisdictions. Most recorded cases seek 'pro-climate' outcomes (or 'climate-aligned') cases, and are frequently filed by NGOs and individuals. However, not all strategic cases are aligned with climate goals and 'ESG backlash' litigation is an emerging phenomenon, particularly in the US.
Range and breadth of basis of action continues to increase
Nearly 90% of the cases filed since June 2022 outside the US (referred to in the report as 'Global cases') have been brought by non-governmental organisations (NGOs), individuals, or both acting together, continuing a trend from previous years.
However, there has been a decline in the proportion of Global cases filed against governments. Historically, these have made up 70% of cases; in the last 12 months, only around 54% of cases filed were targeting this group. On the other hand, strategic litigation against companies continues to develop, with cases targeting a broad range of corporate actors from across a growing range of sectors.
The range of legal arguments employed in new corporate cases is becoming more complex. Litigants are combining requests for relief to include compensation for past and present losses, contributions to future adaptation costs, and requests for courts to order high-emitting companies to align their activities with the goals of the Paris Agreement. Disinformation is also playing a critical role in cases seeking financial damages, with some cases relying on consumer protection law – often the basis for action regarding greenwash issues.
Litigation concerning investment decisions in the context of climate change is increasing. Although courts have so far proved reluctant to be too prescriptive, litigation can help clarify the parameters within which investment decisions should be made. High-emitting activities are more likely to be challenged at different points throughout their life cycle, from initial financing to final project approval. This includes fossil fuel expansion and, increasingly, agricultural practices that contribute to deforestation.
The report says: "To understand the impact of climate litigation on climate governance and beyond, it is also critical to look at indirect impacts. These include the way in which climate litigation is amplifying perceptions and awareness of climate change risks among key stakeholders, including financial regulators and the legal community; the way in which climate change litigation is impacting the markets, with new research suggesting that litigation against companies impacts their share prices; and the way in which even unsuccessful litigation can shape narratives around climate action, encouraging decision-makers to change their approach."
Did 2021 see a peak in climate litigation cases?
Overall, the report shows that there was a peak in 2021 new climate litigation, with 266 cases filed. Although only 222 new cases were filed in 2022, the authors caution that it is not yet clear that it marks the start of a downward trend.
They point out that the filing of new climate litigation cases in the United States peaked in 2020 during the final year of Donald Trump's Presidency.  It's also worth noting that while 26 climate washing cases were filed in 2022, that is still only one less than the 27 filed in 2021.
At the same time, the authors also draw attention to the increasing diversity of cases and their grounds were growing. Litigation is coming from young people, against states as well as polluters and the range of issues of concern is broadening. There is increasing litigation focused on biodiversity, cases addressing the duties of governments and corporations to protect the ocean, extreme weather events where climate change may not be the central focus, cases concerning short-lived climate pollutants as well as international litigation between states.
The analysis was based on information about 2,341 climate litigation cases contained in a database compiled by the Sabin Centre for Climate Change Law at Columbia Law School. Of these cases, 1,157 have been filed since 2015.
The US continues to be the country with the highest number of documented climate litigation cases, with 1,590 in total. Next is Australia, where 130 cases have been identified, and the UK, with 102. 67 cases have been filed before the Court of Justice of the European Union. Relatively high numbers of cases have also been documented in Germany (59), Brazil (40), and Canada (35).
Do climate litigation cases end up supporting climate action?
The report found that "more than 50% of climate cases have direct judicial outcomes that can be understood as favourable to climate action and in some cases these have led to well documented changes in policy".
Where that hasn't been the case, it is often a question of the grounds on which the case was brought. Client Earth's action against Shell failed to win the court's approval as it considered that Client Earth did not have sufficient standing under the UK Companies Act. The law in question, the position of the plaintiffs and indeed the amount of time it can take to bring action to court all play a role. The recent case Juliana vs United States was filed in 2015, halted in 2020 and given permission to move forward in 2023.
SGV Take:
Climate litigation may be showing a slightly smaller number of cases filed, but the increase in the number of countries where action is being taken is indicative of a significant future trend.
Perhaps what to watch for is signs of how future litigation might evolve. Requests for advisory opinions have been filed before the International Tribunal on the Law of the Sea, the Inter-American Court of Human Rights and the International Court of Justice. Although such opinions are non-binding, they have great potential to shape the future development of climate change law.