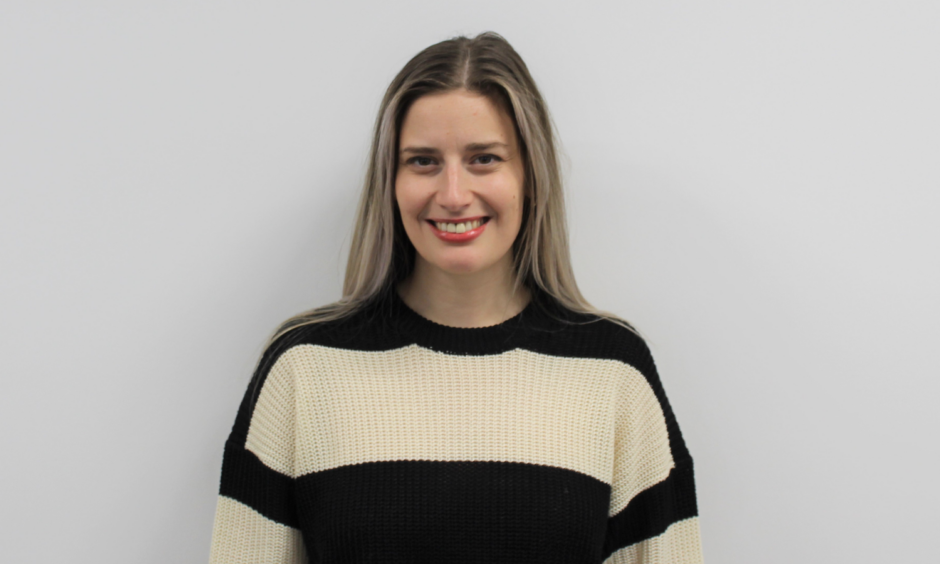 While acknowledgement of the urgency of sustainability within business has grown, there remains a widespread lack of understanding about its definition and how to effectively attain it. Helen Salvin, associate director at The PHA Group, shares insight from conversations with some leading individuals driving the green transition on how to engage the C-suite.
Research from Open Energy Market shows over half of chief financial officers (CFOs) consider sustainability to be crucial to their role. 
By engaging with the C-suite, we can increase the number of sustainability projects being implemented and ensure the UK is able to meet its net zero targets. 
This can be done by presenting the holistic benefits of sustainability, as well as the potential media threats of inaction, and ensuring that you have internal support from colleagues.   
The C-suite is a tough crowd to engage. In more ways than one, but particularly in the area of sustainability. That doesn't imply senior leaders are completely disengaged. Recent research from Open Energy Market shows over half (53%) of CFOs consider sustainability to be crucial to their role. Yet, the number of sustainability projects being implemented has decreased by 8% from last year. There's a disconnect somewhere, and in a world increasingly sensitive to greenwashing, hushing and other green-related offences, we need to hold people accountable.  
There is often confusion over what constitutes a green initiative, complemented by a general lack of understanding surrounding sustainability, and sustainability professionals are responsible for bridging this gap.    
While engaging the C-suite can be daunting and difficult in a larger organisation, it is important to take stock of tactics that have proven effective in boosting C-suite engagement in the green transition. Here are a few we know to work within the organisations we represent.     
Learn the language of the C-Suite
To engage senior leadership, you should acknowledge their wider business priorities such as wider business strategy, profitability and supply chain.   
By bringing it back to the business development and commercial opportunity, rather than just focusing on the carbon impact, you can articulate sustainability in a way they understand. For example, what is the return on investment of green initiatives? By creating better commercial awareness behind sustainability projects, you will gain respect from the C-suite.   
There's power in numbers
Internal advocacy and support can be an important tool, as it shows the C-suite how important sustainability is to the business's community and can jolt C-suite members into action. This can be done in a way that doesn't drive division but rather creates better internal understanding, empowering people within your business to do more.   
Also, by engaging first with your colleagues to rally internal support for your sustainability projects you'll have a practice run at explaining the importance of green initiatives and the drive for net zero. When it comes to presenting to the C-suite, you'll be completely prepared.   
Healthy competition drives growth — is the grass greener?
Carry out an audit to understand exactly what your competitors, or others in your industry, are up to and how they are benefiting as a result. Has another business in your industry driven through a sustainable project that brought them positive media coverage? Or have they achieved a particular milestone that other companies are striving towards? 
A business does not want to feel as though it is on the back foot, so by sharing important insights related to what's happening in your own backyard, you could encourage them to revisit ideas and tactics that aid the goal of decarbonisation.   
If the carrot doesn't work…
Alternatively, presenting any negative press other businesses in your industry are receiving due to inaction or lack of commitment to sustainability can work in your favour.  
Many companies avoid speaking on sustainability as they fear being accused of greenwashing. As a result, they end up green hushing, the term mentioned earlier which refers to when a company does not publicise their sustainability goals, even if they are positive, to avoid potential backlash.   
And the backlash can be huge – transparency, authenticity and honesty are important to consumer loyalty. For example, Patagonia is transparent when communicating its green initiatives which has helped build it into a globally trusted brand. On the other hand, H&M (STO:HMB) has been sued for its lack of transparency surrounding how its "Conscious Choice" range was sustainable.  
Ultimately, if the C-suite doesn't take its sustainability commitment seriously, the media will take note. This can create numerous reputational issues if not handled correctly, and the impact can be wide-ranging and long-lasting.  
It is clear from the research done by Open Energy Market that the C-suite acknowledges the urgency for net zero, so it is now just a matter of engaging properly with them to ensure the number of sustainability projects implemented begins to rise.  
This can be difficult, but by presenting the holistic benefits of sustainability, as well as the potential media threats of inaction, and ensuring that you have internal support from colleagues you can get your C-suite onboard.  
The opinions of guest authors are their own and do not necessarily represent those of SG Voice.