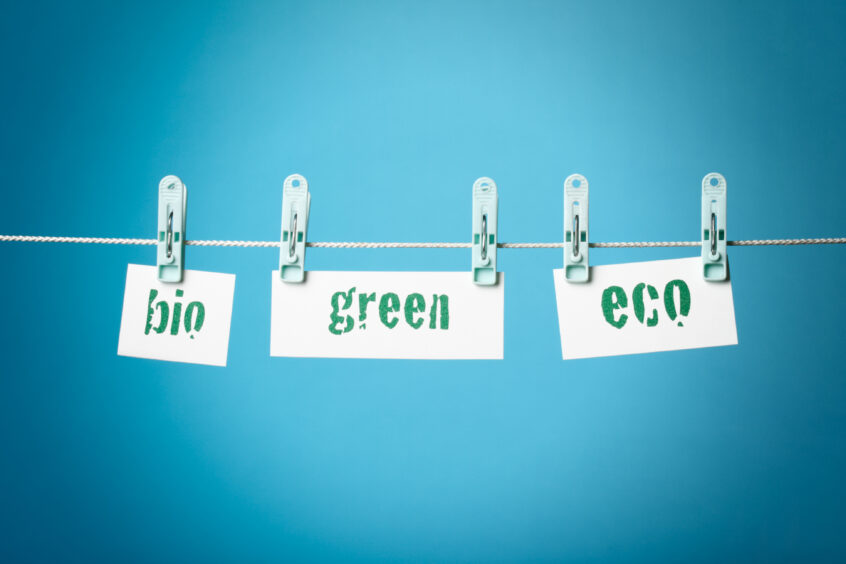 The Competition and Markets Authority (CAP) and the UK Code of Broadcast Advertising (BCAP) have published an updated version of its guidance on environmental claims.
Accusations of greenwash can have impact on a brand's credibility and reputation and clarity from the advertising regulator should clarify what is, and is not acceptable.
Advertising standards in the UK now make it clear that exaggerating environmental benefits, omitting significant information and unqualified claims will now see adverts banned.
Advertising and marketing communications are under intense scrutiny, and false or unsubstantiated claims not only run the risk of greenwash but also potential legal liability.
The new guidance contains a section  "Claims about initiatives designed to reduce environmental impact" in section 3.1, that draws on the principles established by recent ASA rulings and the principles from the Competition and Markets Authority's Making environmental claims on goods and services guidance, to which marketers should have regard when making claims about initiatives designed to reduce environmental impact.
What is the problem with greenwash?
In 2021 the International Consumer Protection and Enforcement Network found that over 40% of companies engaged in greenwash in some way or another. It's not just buyer and reputational concern though – the pressure is on as the regulatory framework to address greenwashing is now catching up to widespread market concern.
Initiatives such as the UK's Green Claims Code and the EU Green Claims Directive set out clearly what should be considered by all businesses if they wish to make any product claims relating to environmental impact or benefits. Even though the EU's rules are not yet in force, they are likely to be a model for other jurisdictions, and set high standards which businesses must get to grips with sooner rather than later.
An accusation of greenwash can come up at any time, whether its misrepresentation of product versus company impact, effective ESG disclosure or consumer communications.
Developing guidelines for UK advertising
The ASA recently ruled on a number of cases involving advertisers often in sectors identified as high-priority areas for consumer behaviour change by the UK Climate Change Committee, which is the expert body that advises Government on net zero targets and priorities.
Those ads made positive environmental claims about specific aspects of their businesses, where much of the business model is responsible for a significant amount of environmental harm / emissions – such as its recent ruling on Shell, Repsol and Petronas, where it was ruled that the companies advertising ignored the impact of the most significant parts of its business.
An advert for Lufthansa was banned for similar reasons on the basis of the previous code, and it is expected that greater clarity will be gained from the update.
Earlier in 2023, the ASA found that these ads breached the CAP and / or BCAP Codes on the grounds that the ads were likely to be understood as making claims about a business's wider environmental impact and claims about their positive initiatives, therefore exaggerating the business's overall environmental credentials; in some cases, the claims were not contextualised or at least sufficiently contextualised with material information about the business's overall environmental impact, which was likely to mislead consumers.
Asking for help with advertising
CAP and the ASA said in a statement that they "are committed to supporting industry in its interpretation and application of the guidance and ASA rulings through training opportunities."
To further that goal, CAP's Copy Advice team provides a confidential, expert, fast and free pre-publication advice service on non-broadcast ads – the statement said: "the team stands ready to advise on marketing communications containing environmental claims."
SG Take
The avoidance of greenwash is increasing in importance – and even the appearance of greenwash. There are ways in which a company can avoid greenwash. These have been widely discussed and they involve sensible targets, alignment across strategy, procurement, design, policy, marketing and more, as well as finding the right kind of certification for your business plus measurement, management and reporting of impact.
However, one of the most important starting points is to ensure that communications are done effectively and accurately – and such guidance will ensure that no company can pretend not to be aware.