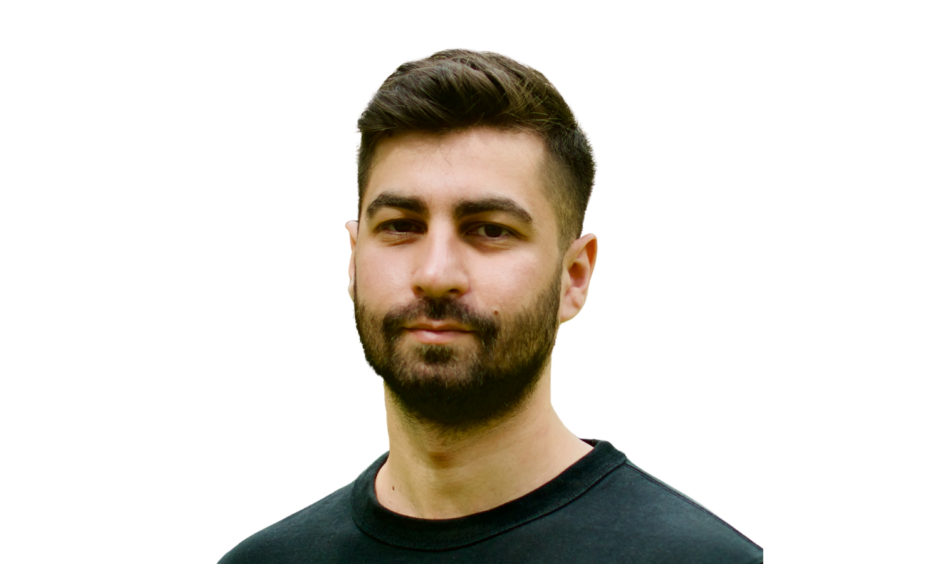 Isometric has raised $25 million to build the first independent, transparent registry for durable carbon dioxide removal, and launches world-first science platform for removals.
Isometric has launched its publicly accessible science platform, with early data from a range of companies working to durably remove carbon from the atmosphere.
The launch came alongside news that Isometric is announcing one of the largest ever seed rounds for a climate software company—$25 million from Lowercarbon Capital and Plural.
The firm is also building the world's first carbon registry to list only fully verified, delivered credits from long-duration carbon removal suppliers—which will be publicly accessible later in 2023.
Eamon Jubbawy, co-founder of verification platform Onfido, announced he has raised $25 million for his new climate tech startup, Isometric. Backed by Lowercarbon Capital and Plural, Isometric is building the world's first independent and transparent registry for durable carbon dioxide removal.
The company will use the funding to hire more scientists and engineers to continue building out its public registry for verified credits—the first carbon registry to list only high quality long-duration carbon removal credits.
In what the company calls "a landmark for the fast-growing carbon removal market", Isometric has transparently revealed previously unseen carbon removal activity data from companies across different pathways including bio-oil sequestration company Charm Industrial, enhanced rock weathering company Eion, ocean alkalinity enhancement company Planetary, and microalgae burial company Brilliant Planet.
Jubbawy explains:  "Many carbon removal suppliers perform early stage removals and experiments in the lab or in small scale tests to prove out their hypotheses. Most of the data from these early deliveries lives in offline spreadsheets and databases. The Science Platform gives them a central place to host and — crucially — to visualise this data in a more digestible fashion. This means they can more easily showcase their work to buyers, and gather feedback from the scientific community. The data is previously unseen in that we are surfacing it to the public in standardised, digestible way that has never been done before."
Why is there need for another carbon registry?
Carbon registries are the institutions that issue carbon credits, and are therefore responsible for confirming whether the credits truly represent the climate impact being claimed. However, the four major registries—Verra, Gold Standard, American Carbon Registry and Climate Action Reserve—have come under fire recently due to analysis from the Guardian suggesting problems with credit issue.. Verra responded to explain the challenges in the complexities of modelling methodologies.
Nonetheless the traditional carbon offsetting market—which is overseen by the four major registries—is seen by many as being dominated by avoidance-based offsets with a lack of verifiable impact. The challenge is that many of the existing registries have large numbers of credits generated from programmes like avoided deforestation, which have come under fire for project managers setting their own baselines.
While many might argue that there is little benefit in further splintering the registries market, Jubbawy argues that as carbon emissions stay in the atmosphere for a very long time, it's disingenuous to purchase temporary offsets (such as forestry-based credits) and account for them against emissions. He says: "On the other hand, carbon removals actively remove and sequester carbon on long duration timescales, so they provide a real opportunity to build a high integrity carbon market." As removal activities can be verifiably quantified in a way unlike any other available carbon credits –    they deserve their own independent focus as a critical part of an effective response to the climate crisis.
Jubbawy added: "A trusted independent registry is the critical underlying piece of infrastructure for this market, providing confidence to buyers and preventing greenwashing. When buyers purchase carbon removal credits, they never physically "receive" anything — so they need to rely on a registry to ensure that purchases truly drive the positive climate impact being claimed."
Growth in the carbon removals market
While the carbon removal industry is currently only durably removing a few kilotonnes of carbon annually, the industry consensus is that the industry needs to grow to at least 3.8 gigatonnes per year, and potentially three times more: creating a $1 trillion industry.
The carbon removal market also has significant tailwinds:, the US Department of Energy recently committed $3.7 billion towards the carbon removal industry, and the UK Emissions Trading Scheme will in principle be amended to include "engineered" carbon removal activities, subject to consultation and "a robust MRV (monitoring, reporting and verification) framework".
Building robust MRV for carbon removals
This need for robust MRV is where Isometric enters. Founded in 2022, Isometric is building the technology needed to accelerate the scale-up of the nascent carbon removal industry. By transparently reporting data and verification results from its network of partners on its new science platform and a publicly accessible registry launching in the coming months, the company hopes to build confidence in the market and drive buyers to make larger purchases over time.
Isometric's new science platform is intended to help suppliers, buyers and the academic community advance the field of carbon removal. In a statement, the company said: "The data on the platform is legible—and built on science. The goal of the science platform is to accelerate the development of rigorous protocols."
Protocols describe how to quantitatively assess the net amount of carbon removed by a process and are necessary to verify carbon credits. Isometric has been working on protocols for multiple carbon removal suppliers, many of which will go into public consultation on the science platform later this year. Once protocols are finalised, credits can be issued on the registry.
Isometric's science team has also been independently reviewing historically delivered tonnes for Charm Industrial—which recently announced $50m+ worth of carbon removal sales to JP Morgan, Stripe, Shopify, Meta, Alphabet, McKinsey and others. These tonnes are viewable today on the science platform.
This new science platform is a precursor and complement to Isometric's registry—launching later this year—which is unique in its depth of information, including quantification of durability and uncertainty of removal. The registry will only report credits for ex-post verified, delivered tonnes and will allow the public to review the evidence and calculations behind every credit.
Building trust and transparency
Isometric says it is looking to bring consistency to carbon removal MRV with a modular protocol framework that can be updated and customised as technology and science evolve. This will ensure all companies working to take carbon out of the atmosphere are equivalently compared, and make it simpler for customers to understand what they are buying when they purchase credits.
And with new money flooding into the industry—including via the $1 billion Frontier Fund, which launched in 2022 —trust and transparency are increasingly crucial.
Isometric has been deliberately built with a business model designed to align incentives. Isometric charges buyers—not suppliers—a single flat fee per offtake or purchase. The fee covers all the costs associated with developing protocols, verifying removals, and issuing credits.
The point about the new registry is that Isometric does not sell—or broker the sale of—carbon removal tonnes. This differs from traditional carbon registries who are financially dependent on the suppliers being verified, which introduces a conflict of interest that commentators have suggested to be one of the major contributors to the problems in the traditional carbon offset industry.
Technical and scientific expertise
Isometric founder and chief executive Eamon Jubbawy is one of Europe's leading technology entrepreneurs. In 2012 he founded AI digital identity company Onfido, which he grew to over 500 employees. By 2020, Onfido became one of the fastest-ever European software companies to scale from $1 million to $100 million in revenue—doing so in just six years.
Isometric's Head of Science is Dr Elizabeth Troein (formerly ARPA-E, MIT, Columbia and Princeton), a respected industry leader in carbon removal. The wider team is composed of scientists from universities including Oxford, Cambridge and MIT, as well as technologists from companies including Amazon, Shopify, Wise, Palantir, and Meta.
Lowercarbon Capital's Ryan Orbuch has joined Isometric's board. The new funding also includes support from luminary angel investors including Niklas Zennström (founder of Skype), David Helgason (founder of Unity Technologies), Ross Mason (founder of MuleSoft) and Ilkka Paananen (founder of Supercell).
SGV Take
While there seems little value in further fragmenting the frameworks of the voluntary carbon markets, there is potential in focusing on the role of carbon removal. While the argument may be that focus will highlight the importance of the activity, there is little doubt that arguments will arise about the 'right' way to do carbon removal.
Given the nascent state of the removals market perhaps the most interesting element of the news is the launch of the science platform for removals, where people will be able to compare and contrast performance and approach.