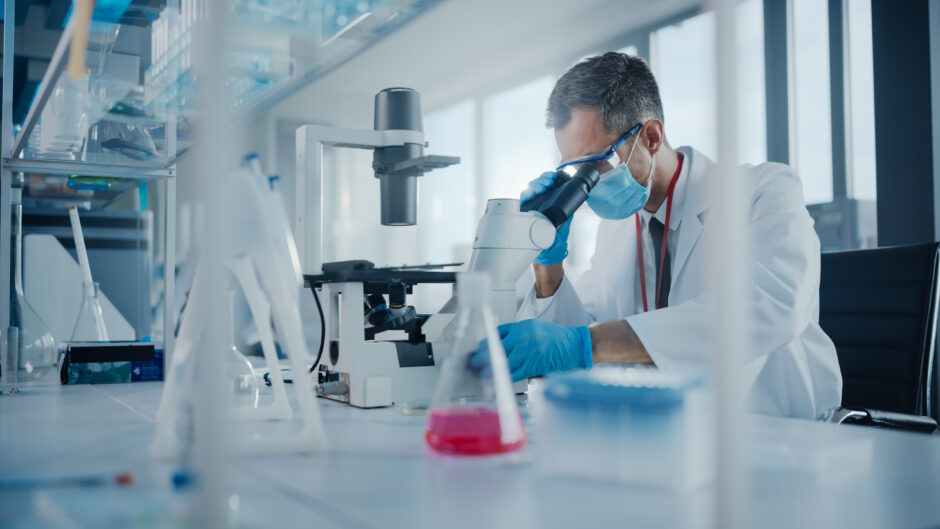 Private sector members of the Sustainable Markets Initiative (SMI) Health Systems Task Force have signed an open letter , calling on suppliers to commit to joint, minimum climate and sustainability targets to play their part in decarbonising the healthcare value chain.
Private healthcare providers are calling for supply chain commitments to sustainability and climate targets.
Global healthcare is responsible for around 5% of global emissions and over 80% of these emissions are Scope 3 – supply chain collaboration is critical to change.
Demand from healthcare industry leaders for collaboration across the supply chain is likely to be the first of many, as different sectors wake up to the challenges they face.
The health sector may not at first glance seem like a sector set for disruption under net zero and Sustainable Development Goals. Yet health and well-being is SDG 3 and climate change is a risk multiplier around workforce challenges, health inequalities and winter pressures, the impact of extreme weather where people and systems are not prepared.
Healthcare is one of those sectors where it is clear that there is a need for system change if net zero targets are to be met. Its impact is made up of energy use, buildings, travel but also chemicals and medicines manufacturing, transportation, medical equipment, financial services and more.  For that reason, it can be seen as a sign of the times that the private sector is now following the public sector in asking for collaboration in order to address the challenge.
Open letter to the supply chain from private sector pharma
The call for collaboration has been signed by the chief executives of AstraZeneca (NASDAQ: AZN), GSK (NYSE: GSK), Merck (NYSE:MRK), Novo Nordisk, Sanofi (NASDA: SNY), Samsung Biologics, and the Chairman of Roche (OTC: RHHBY).
The supplier targets outlined in the letter aim to reduce emissions across the value chain and reduce the complexity of multiple asks for suppliers, by setting common expectations of the minimum targets that suppliers should achieve.
As the letter outlines: "The climate crisis is one of the most urgent risks to global health. The science is clear: there is a rise in non-communicable and infectious diseases due to climate change, with seven million people dying prematurely each year from air pollution alone.
"At the same time, the healthcare sector contributes 5% of global greenhouse gas emissions, with around half of this footprint coming from healthcare supply chains. Joint action at scale is needed to move the needle.
Addressing healthcare supply chains
Healthcare supply chains must become greener, more efficient and circular. The latter says: "We must work across the value chain to decarbonise operations, and do all we can to move away from fossil-fuelled heat and power.
"Having launched a set of core commitments at COP27, we are scaling our impact above and beyond the actions we are taking within our own organisations. As part of this, we have set joint, minimum climate and sustainability targets for suppliers which aim to address emissions across the value chain and reduce the complexity of multiple asks.
The targets that the open letter calls for include:
by 2025 setting near-term science-based targets aligned with the 1.5°C pathway;
by 2025 setting targets to reduce waste and energy and reuse material in manufacturing; and
committing to switch to at least 80% renewable power by 2030.
The targets were developed collaboratively by evaluating industry best practices and engaging with a cohort of suppliers to incorporate supplier perspectives.
Pharmaceutical companies that are members of the Sustainable Markets Initiative Health Systems Task Force will now implement these targets individually with their respective suppliers as part of their existing engagement processes. There are of course some members of the Task Force that do, or will, have more ambitious or additional targets – this call is to ensure that there is a baseline across the industry as a whole. In many ways this is similar to the structure of the Paris Agreement – set basic goals and hope to increase them over time.
The private sector is following the public sector in addressing supply chain coherence
The goal of this action is to drive stronger collaboration with suppliers on climate and sustainability issues including by supporting suppliers with solutions to achieving the targets. As the Task Force said in a statement: "The publishing of the joint supplier targets reflects another important step towards accelerating the transition to net zero healthcare systems to improve individual, societal, and planetary health."
It's worth noting that in November 2021 the International Leadership Group for a Net Zero NHS, a group of global healthcare and tech companies, committed to the decarbonisation of the NHS supply chain by 2045 at the latest. This was in support of the ambition of the NHS in England to become the world's first net zero health service. In their own open letter, they called on the 80,000 suppliers of the NHS to take action, and the NHS itself said that after 2027 it would no longer purchase from buyers unless they were aligned with the net zero trajectory.
For collaboration to be effective, pressure on the supply chain must come from a range of different stakeholders and purchasers – as the saying goes 'money talks'. If clients demand analysis, disclosure and action, then that's what suppliers are going to do.
SGV Take
Over the last few years concern about the impact of climate change has been growing and it is no longer possible for global consumer-facing companies to ignore the need for action. Yet when so much of their impact is outside their immediate control, across their supply chain, it can be difficult to achieve.
A coordinated call for action reflects the process by which publicly listed multinationals are calling for data (and for action on emissions) from their suppliers. If they themselves are required by regulators to report on climate and sustainability impacts and how these are being addressed, they must get that relevant information from their supply chain.
There is a potential domino effect here and if buyers really put teeth to their demands, climate and sustainability strategies will take centre stage in a lot of different places. If actions that impact suppliers failing to engage appropriately are taken, the task forces of the Sustainable Markets Initiative could really have some impact.