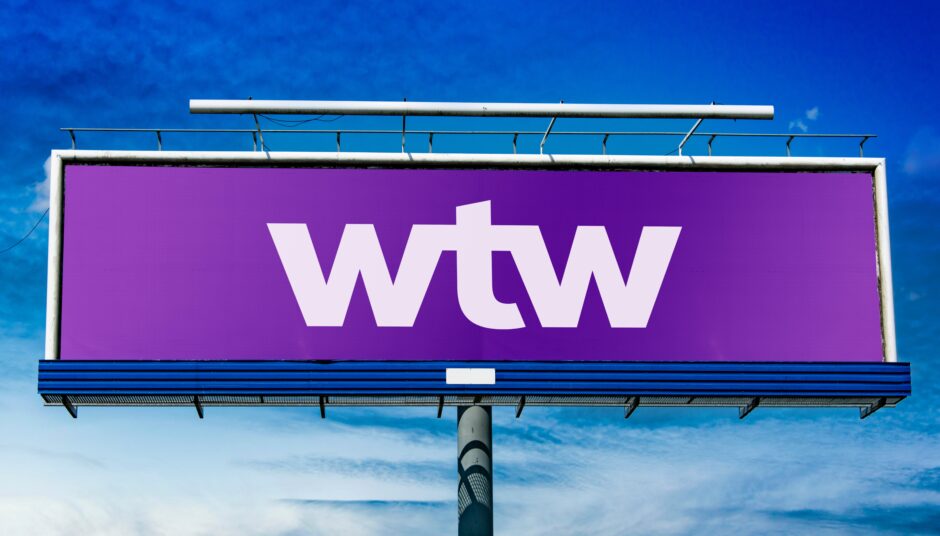 WTW (NASDAQ:WTW) has launched a new advisory service, designed to strengthen board members' knowledge of climate change and associated risks. 
WTW will work with its clients to improve their understanding and management of climate-related risks.

Climate change is increasing corporate exposure to various physical and transitional risks, but boardrooms are yet to understand what ought to be done.

 

With a better understanding of climate risk, board members can develop effective management strategies.

 
WTW, an advisory and brokerage firm, has announced the launch of its Climate Vista service. Through a tailored three-step process, it will help its clients to understand and address the likely impacts of climate change on their business. 
"With a blizzard of regulation and policy coming down the line, the clock is ticking for companies to respond," said Will Bugler, director of the company's Climate and Resilience Hub. "Climate Vista is a powerful tool that can help boards understand how climate change presents material financial risks to their business." 
Changing climate increases exposure to serious material risks
There can be little doubt that the climate is changing at a rapid pace. All over the world, headlines are filled with record-breaking temperatures, wildfires and disastrous weather events. 
As the situation continues to worsen, companies are being exposed to a wide range of risks that they have rarely acknowledged before. From physical disruption and damage to costs of compliance and reputational pitfalls, the business environment is becoming harder and harder to navigate. 
Each of these risks could have a material impact on a company's profits. With this in mind, there is a growing movement to make their disclosure a legal requirement.  
The International Sustainability Standards Board (ISSB), for example, has recently released its inaugural global standards for sustainability-related reporting. Superseding the work of the Taskforce on Climate-related Financial Disclosures, its framework is expected to form the basis of mandatory requirements all over the world. 
Rising expectations of corporate transparency add another strand to the complex web of climate-related risks. Companies may be penalised should they fail to disclose, but they may be condemned if their reports lack evidence of effective solutions. 
Boardrooms have much yet to learn
Much of this burden falls on corporate boardrooms, where risks are managed through the setting of strategic priorities. Board members are on the frontline of communications with stakeholders, and poor governance leaves much room for error. 
Still, research suggests that there is plenty still to be learned. According to a recent survey of almost 900 board members, only 29% were in complete agreement that they had sufficient knowledge to oversee their firm's sustainability strategy.  
The analysis, conducted by Heidrick & Struggles (NASDAQ:HSII) and Boston Consulting Group, did not suggest that board members were simply uninterested. Almost 80% of their respondents claimed to understand the risks and opportunities involved, and 66% were of the belief that sustainability considerations should be fully integrated into their business strategy. 
Despite these beliefs, less than a third of the participants were able to say that sustainability was fully integrated into their boardroom decisions. Few were fully confident in their ability to manage future shocks, and the vast majority were dependent on outside perspectives. 
When preparing for the launch of its latest service, WTW led a similar study. In partnership with the Nasdaq Center for Board Excellence, it surveyed almost 350 board members from 44 countries across the globe. 
Nearly half of the survey's respondents said that their boards did not have the necessary knowledge to respond to climate-related risks, and just over a third felt that the issue had not been allocated sufficient resources. Many were open to improvement, however, with around 75% of the participants recognising the value of opportunities to develop their skills. 
Closing the gap in board members' knowledge
Climate Vista is intended to fill this enormous gap in corporate knowledge. Clients will be taken through a tailored three-step process, improving their understanding of climate change and how it may impact their firm. 
First, they will be asked to complete a number of surveys. They will also be invited to an initial consultation, providing WTW with a full understanding of their current position. 
Next, a team of WTW experts will deliver a 90-minute session to participating board members. These sessions will be tailored according to the results of each client's surveys, and to the sector and location within which their company operates. Broadly speaking, sessions will cover the basics of climate science and policy before exploring potential risks to the client and how they can best be monitored, reported and managed. 
Finally, clients will attend a strategic debriefing during which they will reflect on their session and identify future steps. They may choose to seek further support from WTW, with follow-on services including sectoral benchmarking, scenario analysis and employee engagement. 
SGV Take
Although it is somewhat alarming to think that most board members are yet to understand their exposure to climate risks, it is encouraging to see that they are willing to invest in improvement.
As pressure continues to build, they would do well to enhance their knowledge sooner rather than later. Else, they may soon face the wrath of discontented investors, punitive regulators and conscious consumers, as well as the chaotic upheaval of turbulent climate conditions.