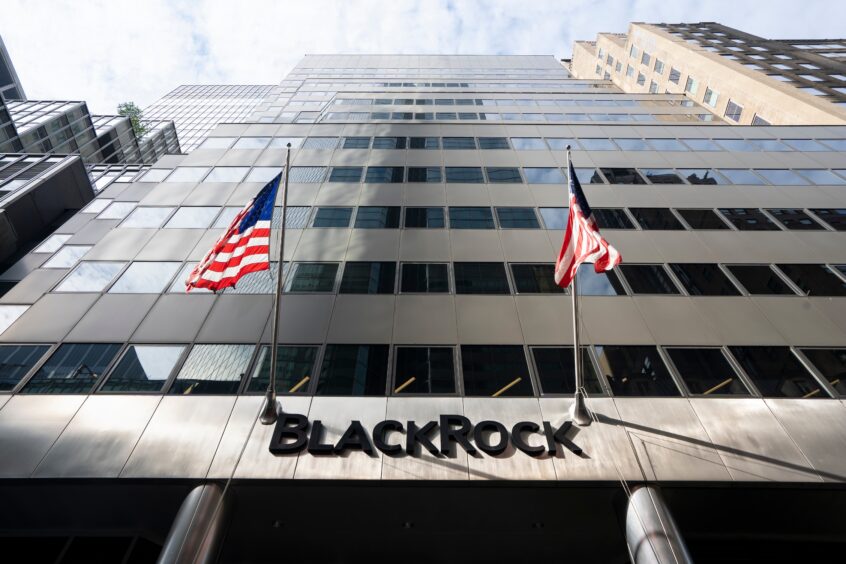 The latest reports on investment stewardship show that BlackRock (NYSE:BLK) and Vanguard supported fewer proposals on social and environmental issues than in previous years, but it comes along with improvement in corporate ESG action.
BlackRock and Vanguard voted against more environmental and social proposals in the 2023 season compared to previous years.
The drop was attributed to proposals being overly prescriptive or lacking economic merit, as well as improved climate disclosures of investee companies.
Shareholder advocacy group As You Sow notes this is "not the end of the world" and businesses are executing ESG better than ever.
The news comes amid the continued anti-ESG political battle in the US, where BlackRock has backtracked on its sustainability strategy after being targeted by the Republican establishment. 
BlackRock drops support on environmental and social proposals…
In the US, BlackRock supported 7% of proposals on social and environmental issues in the year to June 2023, down from 22% in 2022 and 47% in 2021. 
BlackRock said that, this year, shareholders submitted a record number of proposals in the 2022-23 proxy year and the quality of proposals "continued to decline". The US saw a 34% increase in social and environmental proposals, but the investor observed "a greater number of overly prescriptive proposals or ones lacking economic merit". 
"Importantly, the majority of these proposals failed to recognize that companies are already meeting their asks," said Joud Abdel Majeid, BlackRock's global head of investment stewardship. "Because so many proposals were over-reaching, lacking economic merit, or simply redundant, they were unlikely to help promote long-term shareholder value and received less support from shareholders, including BlackRock, than in years past."
The asset manager stressed that its role is to help clients navigate investment risks and opportunities. As more companies are reporting in alignment with the Task Force on Climate-related Financial Disclosures (TCFD), they are already providing the information necessary for investors to assess their approach to managing climate-related risks and their ability to deliver shareholder returns over time.
…and so does Vanguard
Similarly, Vanguard only supported 2% of such proposals, compared to 12% in 2022 and 20% in 2021. 
The asset manager said that the drop in shareholder proposals was due to "the volume and nature of the shareholder proposals", partly driven by November 2021 changes to Securities and Exchange Commission (SEC) guidance and improvements in company disclosure. According to Vanguard, this limited companies' ability to exclude proposals under the rule's 'ordinary business' exception that relate to a significant social policy issue and also limited what may be considered 'micromanagement' of a company under the exception.
This contributes to an increase in the number of proposals that may be immaterial at the company in question, direct company strategy or operations, do not provide sufficient discretion to company leadership to act on the proposal's request or are otherwise overly prescriptive, the investor said.
"Not the end of the world"
According to Andrew Behar, chief executive of the non-profit advocacy group As You Sow, this is "not the end of the world" because these votes in the US are non-binding, unlike in other jurisdictions, meaning companies can take them as suggestions rather than orders.
Indeed, the voting season came as attorney generals from 21 states issued a letter to asset managers, including BlackRock and Vanguard, threatening litigation if they voted for ESG resolutions. Behar says that, because of the timing, the asset managers' legal teams "did not have time to really assess that that letter was just an empty threat".
"To say that… companies that are getting these resolutions on climate change [are too prescriptive] is simply just not accurate," he adds. "I think they're under a lot of pressure."
Another point to consider is that companies are acting on sustainability more than ever, as they recognise the risks and opportunities associated with it. Before the anti-ESG rhetoric escalated to the political stage in the US, companies were boasting their sustainability initiatives, often resulting in greenwash.
Now, due to the fear of backlash, they are keeping it quiet in what is called 'greenhushing'. For As You Sow, it's better this way as businesses are actually taking action – but, like greenwashing, this practice has its own insidious effects. 
"We actually had a really good year in terms of actual progress made at the corporate level," Behar adds. "People put way too much weight on the votes."
As for Vanguard, he notes that the company voted just like it always has. 
"If you don't care about climate change, deforestation, racial justice, then you will be a Vanguard client, but there was a point where Blackrock was starting to take more responsibility," he says. "When you own the entire economy, you need to engage the companies who are causing harm to the rest of your portfolio, and they've really walked away from that responsibility and from that risk."
SGV TAKE
While it is disappointing to see BlackRock backtrack on its sustainability commitments, it is encouraging to see that the most prominent shareholder advocacy group remains positive about corporate action. This shows once again how the anti-ESG crusade is just a theoretical exercise, while in practice companies and their stakeholders want to assess the risks ESG is providing a lens for, such as climate change. Perhaps, Republicans will soon come to realise that their 'anti-woke' initiatives are extremely counterproductive and against the interest of all stakeholders.