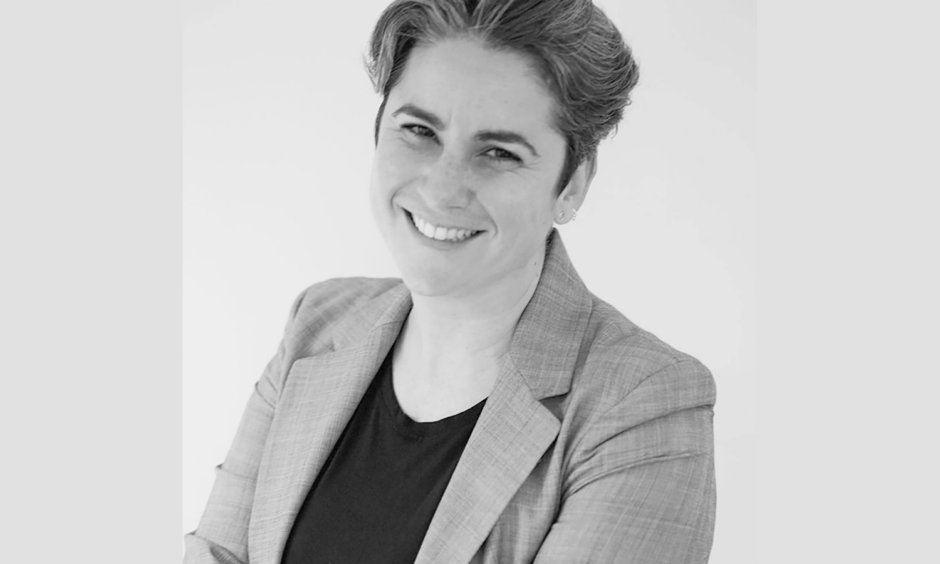 Esther Duran, chief design and product officer at Zone, reflects on how to address the lack of knowledge in sustainability among marketers.
Whether you're part of the marketing department or elsewhere, the problems stemming from a lack of understanding are present across the board.
It is clear that everyone has to buy into sustainable initiatives to ensure that businesses are successful in their strategies.
We need to set an example for future generations and create an environment where sustainable practices thrive. 
Marketers typically take the blame for failing to implement genuine sustainability plans. But is it really their fault? They lack the fundamental knowledge – both around how key elements of their sector operate and the negative impact of digital consumption – to implement long-term, effective sustainability strategies. 
Digital consumption doesn't exist solely on the digital plain
Digital consumption's environmental impact is comparable to physical consumption – if not worse. Environmental policies often centre around the physical world: recycling plastic, cutting out meat and using less paper. But whilst this is in line with our education and current awareness levels, it only covers part of the problem. If we're not taught about the detrimental knock-on effects of digital consumption, how can we do better? 
Identifying digital consumption's true consequences – i.e. its ramifications on marketing and corporate sustainability activity – is the first step towards meaningful change. Be mindful of curating an abundance of digital content that has unknown/unintended consequences. 
Case-in-point, everyone recognises the strain that doom scrolling puts on our mental health – it is estimated that 200,000 human lifetimes are wasted daily by infinite scrolling – but few appreciate its harmful impact on the planet. Physical consumption may be easier to understand. However, this doesn't mean we can afford to ignore the dangers surrounding digital. 
Bottom line: physical and digital consumption should be on par when educating workforces on sustainability. Making your team hyper-aware of the consequences surrounding increasing – or even having – cloud storage, and the reasons this is comparable to buying plastic and investing in fast fashion, is the foundation for long-term change. 
Educate yourself
Sufficient education needs to be applied across the board, including the C-suite. The World Federation of Advertisers reported in April 2023 that more than a third (35%) of marketers worldwide believe there's a chronic gap in their sustainability knowledge, compared to 20% in 2021. Yet these same marketers are being tasked with leading the charge for their organisations' efforts to communicate sustainability credentials. 
There are various ways to kickstart the education process. Reading environmental-based materials is a great place to start. This list has a great range of books which explore the climate crisis through multiple lenses. Listening to podcasts like Outrage + Opimism and How to Save a Planet is another great way to educate yourself whilst doing other tasks. Finally, joining sustainable-oriented initiatives such as BIMA Sustainability Council's 'Green Pages', a website launched in 2021 which provides digital teams with a curated set of resources to help fast-track building lower carbon and greener solutions.
Don't lead the charge. Be a part of it
The onus doesn't lie solely on marketers' shoulders. Whether you're part of the marketing department or find yourself operating in a different department – the problems stemming from a lack of understanding are present across the board. 
One thing is clear: everyone has to buy into sustainable initiatives. Otherwise, planning for the future isn't realistic. Nobody can save the planet on their own – not even the apparently omniscient marketers of the twenty-first century. There has to be a sector-wide push to promote and maintain a sustainable-first framework. 
Don't just pay lip service to your sustainability strategy. Investing time and resources into looking beyond the basic physical ramifications – and figuring out new, unique ways to reduce your carbon footprint, is the catalyst to building a better, greener future. 
The sixth-warmest year since records began in 1880 was 2022; ocean temperatures were their hottest ever. The 10 warmest years on record have all occurred since 2010. But this hasn't come about through physical waste alone. Digital consumption has driven a significant increase in greenhouse gas emissions, thereby contributing to climate change and global warming. 
The UN reports that the tech industry accounts for 2-3% of global emissions – with predictions that this will rise rapidly in the wake of digitalisation. The phrase 'it's now or never' has been bandied about for some time – but today's data illustrates that we are about to fall off a cliff we can't come back from. Therefore, 2023 marks the optimal time to commit to your sustainability strategy, to ensure we can set an example for future generations and create an environment where sustainable practices thrive. 
The opinions of guest authors are their own and do not necessarily represent those of SG Voice.