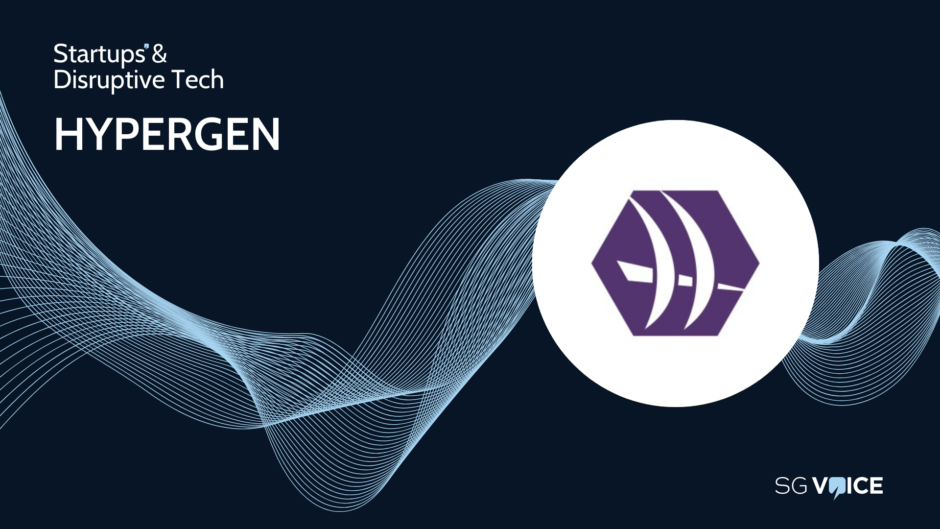 SG Voice is interested in startups that are disrupting the status quo. Hypergen is developing a fuel-flexible microgenerator that can be used to generate power in areas and industries that do not have reliable access to grid electricity. 
Hypergen was founded by Tim Smeda and Dr Nicolas Schulz in 2019, in Berkhamsted. It is an early-stage company that has established proof of concept and is seeking further funding to develop its prototype.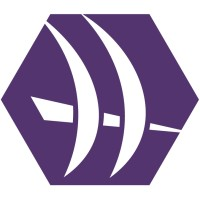 Company vision
Hypergen's overall goal is to help to eliminate both energy poverty and over-consumption while at the same time remaining fuel-flexible and future-proof. 
What problem is Hypergen solving?
Electricity supply is the single largest source of energy-related CO2 emissions worldwide, yet more than 40% of the global population still do not have reliable access. As such, the power sector has come to a crossroads of competing priorities: how can it be expanded to provide everyone with access to reliable energy, while simultaneously decarbonising itself in line with global climate goals? 
Off-grid locations and industries have typically depended on diesel generators, which consume large volumes of fossil fuels and emit CO2 throughout their lifespan. Although renewable alternatives such as solar-powered mini-grids have begun to emerge as a more sustainable form of distributed power generation, Hypergen co-founder Tim Smeda claims that these do not sufficiently meet the needs of over 65% of their users. 
He says: "In our particular case, it's about bridging the gap between the dominant, and still growing market of diesel piston generators and the most sustainable alternatives."
Target market
Hypergen is targeting the distributed energy generation market, providing dispatchable power to industries, markets or regions that are poorly served by existing electricity grids. Initially, the firm had thought to target the mining sector, building sites, remote locations and countries with unreliable grid supplies.  
As the world has plunged into a global energy crisis, however, Hypergen believes that market opportunity has expanded. Schulz and Smeda say: "The energy crisis has now shown that even well planned and managed grids can be vulnerable during the energy transition and that having energy source flexibility is actually of considerable value. This is what some might call diluting risks by having a 'balanced' energy portfolio."
By revenue, diesel gensets currently account for more than 50% of this market, with Nigeria alone spending an annual $22 billion on gensets and the diesel they consume. By 2030, estimates suggest that the diesel genset market could reach around $30 billion per year, almost doubling its value since 2020. 
How is Hypergen disrupting the market?
According to Smeda:  "We are developing a jet engine-based generator that is not only more competitive in terms of efficiency, but will also be able to consume a wide array of liquid and gas fuels, reducing reliance on a single source of fuel and providing a platform for the growth of alternatives. This could be anything from hydrogen to ethanol to or biogas or to synthetic hydrocarbons". 
What is Hypergen's technology, and how does it work?
Hypergen has developed a small jet engine, known as a 'micro gas turbine' (MGT). As with traditional combustion engines, MGTs draw air from the atmosphere and compress it down before adding fuel that is burned to release hot gases into a rotating turbine. The kinetic energy of the shaft's rotation can then be used to power other systems, such as propellors or electrical generators. 
Smeda explains: "In this case, the concept for the technology actually came before the market. The initial concept was a new design of radial turbine wheel which is used to extract energy from the hot gases and convert it to some other useful form. This could be useful in some vehicles such as light aircraft or boats, but upon further research, converting the fuel energy to electric energy seemed like the best market to get into. Shortly after the project began, it became clear that small jet engines would be a lot easier to design as a multi-fuel system and would dramatically improve the sustainability and use-cases of the concept."       
When compared to beat piston engines, Smeda claims that MGTs are "mechanically much simpler and more reliable, generally speaking". This is because they only have one main moving part, so they can run for long periods of time without needing maintenance. Furthermore, they do not require auxiliary cooling or lubrication, as would be necessary for a piston engine. According to Smeda, they are also much lighter and use far less material to make a unit that produces the same amount of power.
"Due to the differences in the way jets burn fuel compared to piston engines, the burn can be made much cleaner, to the point that MGTs don't require catalytic converters under strict emissions standards, even when burning diesel", he adds. 
What challenges does Hypergen face?
Smeda says that there is already a clear market for MGTs, and that Hypergen's technology is largely based on the evolution of existing components. As such, it seems likely that manufacturing and scaling up will be the hardest part. 
How can these challenges be overcome?
Given Hypergen's early stage, its founders are unsure of what to expect from its initial scale-up. Smeda envisions a best-case scenario in which they would find a partner that could demonstrate a clear route to market through existing customers and supply chains. He notes that the company has already made some headway in this area, reporting preliminary discussions on the development of a marine engine to replace outboard motors. 
What is Hypergen's next milestone?
Hypergen's next steps will involve the development of a pre-production prototype, reaching a technological readiness level of 6 or 7. 
How can Hypergen create synergies within the energy sector? 
Smeda explains that wind, solar, and fuel cells are not competitors of MGTs, because each one has markets and sectors best serviced by a given technology. For example, wind and solar have geographic limitations that fuel cells and MGTs do not, but sun and wind are free. Moreover, fuel cells are limited to the one fuel type they are designed to support, such as hydrogen FC and ammonia FC.
"A large MGT market consuming a particular brand of new alternative fuel, such as hydrogen, will encourage growth in the fuel cell market since the infrastructure will become more readily available and the price will come down the more customers there are. This is no different than the use of plug-in hybrids to aid in the growth of the electric vehicle market", Smeda concludes. 
Activity to date
To date, Hypergen has raised just under £0.5 million from a private backer. The company does not yet have any clients but, having recently publicised its work, Smeda claims it has received an overwhelmingly positive response.  
The firm is reportedly in discussion with additional venture capitalists and has been invited to discuss a partnership on the creation of hybrid marine powertrains to replace existing outboard motors. 
Who are Hypergen's biggest rivals?
While some may feel that rivals are a bad idea, in fact, it indicates a growing interest in the development of a market and a sense that there is rising demand for relevant solutions. 
According to Smeda, "The market we're in is quite immature in many ways so there is plenty of room but there are a number of companies trying novel things. A similar concept but we think for a much bigger power output would be IPG's flameless generator, and below us in terms of power output is Bladon Micro Turbines diesel/biodiesel MGT." 
He mentions several potential rivals, including HiETA, which has demonstrated a cooled radial turbine with a similar goal and others that are working in the field of combustion for different fuels.  
"There are also plenty of existing MGT manufacturers with mature products. It was our impression that based on a forum of MGT manufacturers in 2019 that they weren't too interested in moving on from mature products currently in the market, but we have since seen that the largest MGT manufacturer in the world, Capstone, has changed their name and branding to 'Capstone Green Energy' and their MGTs (among a host of other products) are now advertised as partially fuel agnostic", observes Smeda. 
Hypergen believes its technology will stand out against its competition. Smeda says that most companies seem to be focusing on either liquid agnostic or gas agnostic. He adds: "Our strategy is to create a much wider bandwidth of fuels, because right now alternative liquid and gas fuels seem to be quite divergent based on geography and industry, e.g., Europe is big on hydrogen, the shipping industry is big on methanol and biomethane is a big area of research for agriculture." 
"Additionally, we don't know the upper limits yet, but we want to achieve absurdly better fuel economy than is currently available with an MGT now. For example, if one was shopping for a 40kW piston generator, they might consume anything from 12 to 18 litres per hour of diesel.  We want to beat that by at least 10% or a 1.2 – 1.8 litre/hr reduction, if not more. Whilst we're not huge fans of burning diesel, if it's all that's available, the least that could be done is consume less for the same power, thus reducing the emissions", he concludes.