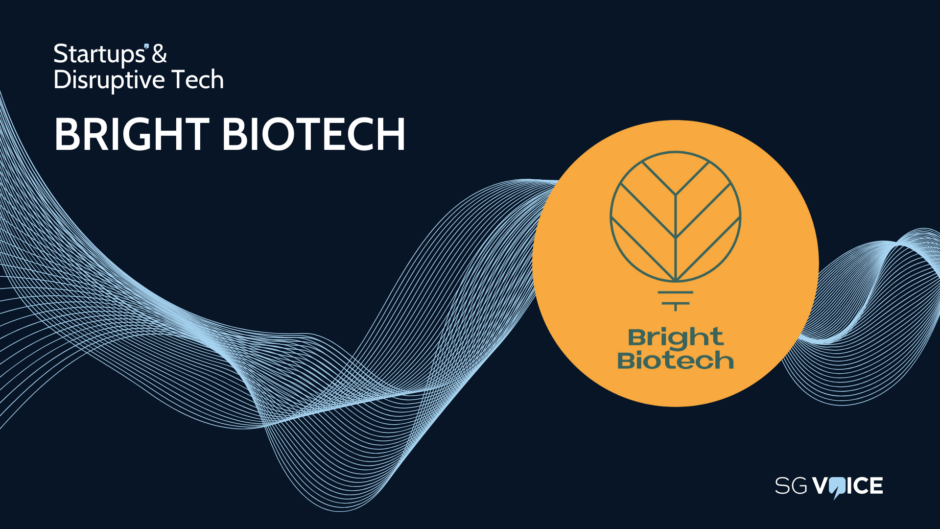 Bright Biotech specialises in contract manufacturing and the development of high-quality, reasonably priced recombinant proteins for research and development, medicinal, cosmeceutical, agri-food, and industrial applications.
Manchester-based Bright Biotech was founded at the end of 2019 to commercialise the technology of producing valuable proteins from plant-based sources. It was founded by Mohammad El Hajj, Anil Day, Tariq Ali, Farid Khan and Rania Deranieh.
Its innovative technology uses chloroplasts to express high amounts of high-value proteins in plants. Essentially, it is genetically engineering the chloroplasts of plant cells to produce growth factors, the proteins that are responsible for stimulating cell growth.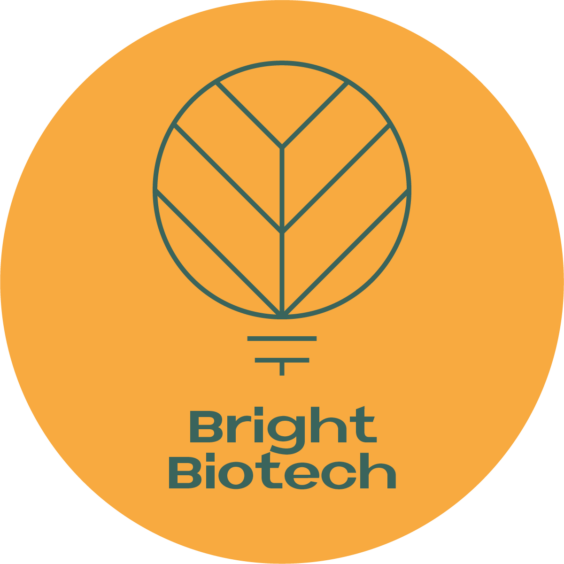 The company says: "We are currently producing and supplying recombinant growth factors to the R&D sector to address a supply bottleneck that is impeding commercial applications of growth factors in the medical field and challenging the economic viability and commercialisation of cultivated/ lab-grown meat which promises major environmental, health and moral benefits."
Growth factors are critical to the development of biotech, synthetic biology and/or enzyme engineering, because they help to accelerate cell growth, differentiation, survival, inflammation, and tissue repair.
Mohammad El Hajj, co-founder and chief executive officer of Bright Biotech says the USPs of Bright Biotech's plant-based technology are high yield, lower-cost (fermentation-free/ no bioreactors or expensive infrastructure needed), ultra-scalability and sustainability.
He says: "We can help cultivated meat companies further reduce the cost of media through guaranteed supply of the growth factors at the quantity, quality and cost required as the industry scales.
"Our calculations show that only replacing the commercially available growth factors in animal-free growth media with our plant-made growth factors reduces media cost from $376 to $21.70 per litre and the cost of manufacturing 1 kg of cultivated meat by 17-fold."
Why is a sustainable food system so important?
El Hajj says that raising livestock for food is unsustainable. He says: "It produces more greenhouse gases than the entire transportation sector. It consumes 30% of the global water supply. It is the leading cause of deforestation and Amazon destruction for pasturing purposes. Its responsible for the occupation of 45% of the earth's land and continues to expand as the demand for meat and dairy grows with a growing global population threatening habitats and species."
At the same time, he warns, animal agriculture is incredibly dependent on antibiotics which – according to the World Health Organisation – will cause more than 10 million deaths a year by 2050 due to antimicrobial-resistance. With an additional 3 million human deaths per year due to the diseases that are transmissible between humans and animals, such as the avian influenza H1N1 or the latest COVID-19 pandemic, this should raise significant concerns.
As such, Bright Biotech's plan is to target meat cultivation as a means of addressing climate change, human health, resource conservation and also animal welfare.
What problem is Bright Biotech solving?
Cultivated meat can be identical to animal meat because it is made from real cells that are collected without harming the animal and then reproduced in bioreactors containing nutrients and proteins.
El Hajj says: "Foetal Bovine Serum (FBS) is widely adopted in the cultivated meat technology as a nutrient-rich medium with naturally occurring growth factors to aid cell growth and multiplication. It is procured from blood of unborn calves in the dairy and meat industries.
"It comes as no surprise that it is now actively being replaced by animal-component free cell growth feed avoiding ethical controversies and also the variability that FBS introduces into cell culture systems. The animal-free feed is primarily composed of amino acids, lipids, sugars, vitamins, minerals, water and proteins to help cells thrive."
Among the proteins used in the process are growth factors, which drive cell growth and multiplication (affecting yields). According to GFI, growth factors are responsible for circa 95% of the animal-component free media cost.
One litre of animal-component free media costs around $400 today, but this needs to drop to below $1 for this industry to scale and reach price parity. El Hajj says: "Any significant reduction in the cost of the media, I believe, will be from:
1) reducing cost of making the growth factors in non-native cells  using recombinant technology (non-animal: e.g. microbial or plants),
(2) reducing the amount of growth factors in the formulation without jeopardising yields and/or
(3) increasing the potency of the growth factors.
Innovation in the process of making cultivated meat could also lead to reductions in the amount of media used (for example, recycling), thereby reducing its overall costs.
How does Bright Biotech's technology work?
Bright Biotech's technology enables it to genetically engineer the chloroplasts of plant cells to make high-quality growth factors. The advantages of its approach include:
Hyper-expression of growth factors in plant leaves. A plant leaf cell can contain up to 10000 chloroplast DNA that take in the gene of interest. The high gene copy number supports very high levels of recombinant protein production. According to El Hajj, Bright Biotech's yield is 2-5 grams per kilogram of leaf       material. No gene silencing, position and epigenetic effects in the chloroplast genetic system ensures unchanging levels of protein expression. Growth factors accumulate in our plants regardless of plant age, fluctuations in temperature and light intensity.
Expression of growth factors in chloroplasts is inherited through seeds making the system highly scalable. Bright Biotech uses Nicotiana tabacum (tobacco): a non-food/non-feed crop. One tobacco plant is capable of generating over 10,000 seeds. Multiple harvests from a 10m x 10m glasshouse will enable yields of 0.75-1 metric-ton of leaf biomass/year.                          Tobacco farming is also cheaper than fermentation technologies which require expensive bioreactors and infrastructure limiting cost-effective scalability and production capacity especially when yields are very low (<100 milligram per litre of culture).
Generally recognised as safe (GRAS). Unlike fermentation technologies, the Bright Biotech system does not harbour harmful microbial toxins or animal pathogens. This advantage facilitates and reduces cost of protein purification.
Localisation of foreign gene within chloroplast DNA eliminates transmission through pollen. This  addresses regulatory concerns relating to the escape of foreign gene and antibiotic-resistant marker genes introduced into plants to the environment through pollen. This gives Bright Biotech a containment advantage compared to other plant technologies.
System relies on light, water and CO2 to drive expression of protein in chloroplasts. This, says El Hajj, means that Bright Biotech's technology is more sustainable than fermentation technologies and has net-zero carbon potential.
Cultivated meat not yet mainstream but that's not a problem for Bright Biotech
Currently, Singapore is the only country that allows cultivated chicken to be legally sold to consumers. The US is very close to achieving this milestone, with the FDA  having recently concluded that cultivated meat is safe for human consumption. Mark/Grant of inspection by USDA for the production facilities and product are now in progress to clear sale of cultivated chicken to US consumers.
As El Hajj points out, however, Bright Biotech is not actually making cultivated meat.
Instead, the company is building upon its proprietary genetic engineering method to make proteins in tobacco plants. Its aim is to fast track transition of cultivated meat from lab-scale to industrial scale by solving the major cost driver and supply bottleneck in the production pipeline: 'growth factors'. These are both very expensive and scarce and today can cost several million dollars a gram.
El Hajj adds: "At Bright Biotech we are building a portfolio of the highest quality, affordable and 100% animal-free growth factors made in tobacco plants for use in cultivated meat production.  In summary, we are partners to cultivated meat companies as they scale up production. "
Funds raised to date
To date, Bright Biotech has raised around $3.4 million.
This has been from a combination of $25,000 in non-dilutive grants, $200,000 in pre-seed investment from Big Idea Ventures and $3.2 million in seed investment from a consortium led by FoodLabs.
Today's investors include: FoodLabs, Big Idea Ventures, CPT Capital, the FoodHack syndicate (including angels Martin Weber, Lize Hartley, Lian Michelson, Ryan Grant Little , Emilie Dellecker, Adrian Froehling, Daniel Skavén Ruben, Felix Leonhardt and Sina Kashiri, MBA) and angels Joy Faucher and Grant Aarons.
What will the funding be used for?
The funds raised so far will support Bright Biotech in engineering and propagating user-designed plants expressing in-demand growth factors, processing plant raw material to products, validation, packaging, marketing and distribution.
These activities will be executed by a growing skilled staff and partners including experts in procurement and delivery logistics, sales team and top-notch scientists with a successful track record in the plant biotechnology and cell culture sectors.