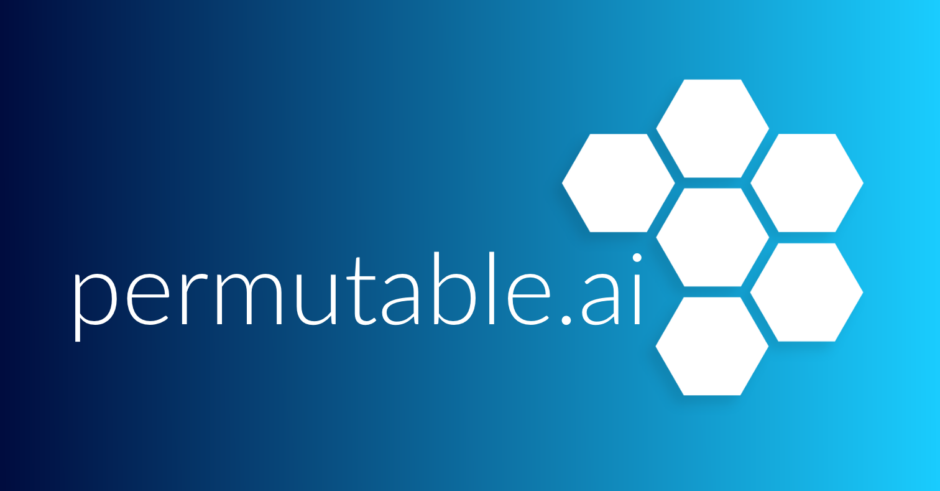 Permutable Technologies uses artificial intelligence (AI) to analyse corporate sustainability data and identify any incidences of greenwashing. 
Founded by Wilson Chan at the beginning of 2020, London-based Permutable Technologies has been largely self-funded but has also secured funding from Innovate UK. The company intends to develop a "global consciousness", capable of providing the full scope of transparency needed to ensure that we can each fulfil our role in addressing the climate crisis. 
What problem does Permutable solve?
Ultimately, Permutable's mission is to address the lack of accurate, transparent and up to date information on corporate sustainability activities. Having grown aware of the fact that a significant number of companies are unable to provide evidence of the claims they are making, the startup has also developed an advanced data platform to detect incidences of greenwashing. 
As more and more businesses have begun to advance their sustainability strategies, it is vital that their commitments are backed by real-world action that can be monitored and assessed with total clarity. Without transparent data, it is impossible for stakeholders to determine whether companies are truly walking the walk, rather than merely talking the talk. 
This makes it difficult for investors to assess new opportunities or businesses within their existing portfolios, while consumers may struggle to identify choices that align with their personal values. With regulators attempting to address the issue by doubling down on their efforts to investigate and penalise greenwashing, companies themselves may suffer the consequences of making unsubstantiated claims through their heightened exposure to legal and reputational risks. 
Leveraging artificial intelligence to provide a solution
By leveraging AI technologies, Permutable believes that it has developed a viable solution to these issues.  
"We provide real-time AI-driven sustainability analytics on 200,000 + companies across every sector and throughout the entire global supply chain. This includes detailed data and reporting on 1000+ ESG markers and UN SDG indicators which can be used for supply chain due diligence and flagging unsustainable practices," explains Wilson Chan, founder and chief executive of Permutable.  
Using its AI engine, Permutable gathers up to 20 years' worth of information from media articles, company websites, annual reports and other publicly available data to generate ESG reports for each company.  
To identify incidences of greenwashing, Chan describes how "Permutable uses cutting edge machine-learning techniques enabling a highly trained and rigorously tested AI to review each and every company's history of carbon pledges. This is then examined in detail to determine whether there is evidence that these pledges are supported by sufficient actioned projects or initiatives." 
Target Market
Permutable plans to target sustainability practitioners and those that are responsible for managing corporate ESG departments or supply chain activities. The market for its solution is likely to expand in the coming years, with projections suggesting that the global demand for green technology and sustainability solutions will rise continuously from 2021 until at least 2030. 
With a projected growth rate of around 21.6% per year, estimates suggest that the market could peak at a value of around $417 billion. According to Verdantix, the market for Permutable's more specific expertise in ESG and sustainability consulting could be worth as much as $16 billion by 2027. 
What next for Permutable Technologies?
Permutable Technologies appears well on its way to delivering a valuable solution for the identification of corporate greenwashing. As with any emerging venture, however, the company has faced several challenges along the way. 
As Chan describes: "Visibility can be a problem for start-ups such as ours because we often have limited resources and a small customer base, making it difficult to gain the attention of potential customers and investors. Additionally, it can be challenging to stand out in a crowded market whilst our brand recognition is still in its relative infancy, where larger and more established companies have a greater presence." 
"We are on an organic path to company self-sufficiency, however large institutional funding could accelerate all of our efforts by helping us to hire more employees, develop new products and services, increase marketing and visibility, and develop new technologies. With the aforementioned funding, we would be able to scale up quickly within a matter of months to a year allowing us to increase our impact," he continues. 
Despite these hinderances, Permutable appears to be making significant progress. Its carbon pledge and greenwashing identification tool is currently in beta, with the company working towards its official launch. Once launched, a free version of the platform will be made publicly available for anyone to use. 
Having already worked with a number of companies, consultancies and data providers, Chan acknowledges that there is significant scope for Permutable to expand its collaborative efforts. 
"We see huge scope for collaborating with sustainability consultants for whom our data would be highly valuable playing an integral part in helping the organisations they work with understand and address and improve their environmental, social, and economic impacts. We hope that our data can be used to conduct assessments of corporate carbon emissions vs pledges or evaluating the sustainability of supply chain practices," he explains. 
"Collaboration is also a key part of the path towards decarbonisation and our tools could play an integral role in conducting assessments of companies' carbon emissions, helping organisations understand and comply with environmental standards and avoid greenwashing risk factors."