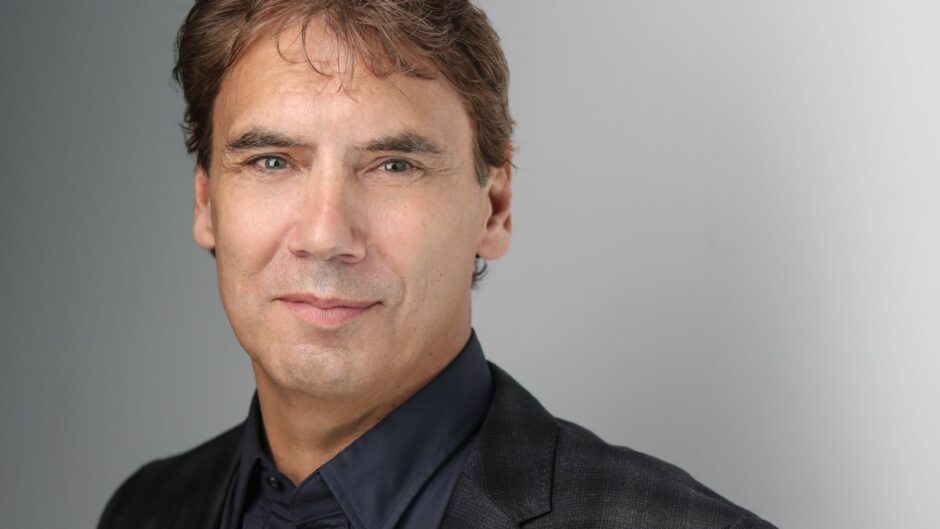 NexOptic Technology Corp operates in the imaging industry to compress images and videos in order to reduce space occupied in the cloud, while cutting costs and energy usage.
NexOptic was founded in 2015 in Vancouver, Canada, by Paul McKenzie and G. Arnold Armstrong. It has raised C$20 million so far, primarily from boutique investment banks in Canada, with Haywood Securities and Canaccord Genuity being two major investors.
How did the company start?
NexOptic began as an optics hardware company focused on optical technologies for commercial use, such as smartphone lenses and a handheld telescope with built-in digital binoculars. 
"In the process of that development, we realized that we needed a software component to really offer a complete package," says McKenzie. "And in developing that software, we realized it could be a standalone product that not only enhanced imaging, but could reduce the carbon footprint for our customers."
He adds: "We want to make cloud computing a more sustainable practice. Images and videos take up a large portion of cloud storage, not to mention all the storage needed for data to continuously train AI."
What is your product and how does it work?   
NexOptic offers a suite of AI computer vision software products led by NexCompress. It works by removing imaging 'noise' at the source, prior to compression. It says it can deliver clearer digital video through noise minimisation, saving over 30% in energy streaming costs. The startup defines itself as an ESG company that reduces the carbon footprint of its customer, while simultaneously providing cost savings. It has secured strategic partnerships with NVIDIA (NASDAQ:NVDA), Qualcomm (NASDAQ:QCOM) and ARM. 
What problem does NexOptic solve? 
The startup is targeting sustainability concerns for the cloud computing industry for its own clients and, by extension, their customers. The carbon footprint of the sector is similar to aviation: the electricity consumed by data centres contributes to 0.3% of total annual CO2 emissions, rising to 2% when including related devices such as laptops, smartphones and tablets. Data centres, which consume significant amounts of electricity to run, are among the top-ten water-consuming industries in the US, as they need water to cool the servers. 
It is a pressing issue exacerbated by the increasing digitalisation of the world, including the popularity of streaming services – every time we watch a video online, or listen to a song, we are contributing to the energy use of cloud computing. If they can reduce file sizes while still offering the same quality to their customers, then we're all lowering our carbon footprints. 
NexOptic compresses images and videos, thereby reducing file sizes, taking up less space in the cloud and, by extension, lowering energy consumption and emissions. The company says its AI solution maintains the quality of the files, including videos and pictures, during the compression process.
McKenzie adds: "More and more, people are asking – often demanding – that companies provide an environmental policy. Cloud computing and data storage costs will only rise as technology evolves. NexOptic is providing a scalable solution to reduce energy consumption associated with cloud computing. Organizations can brand themselves as environmentally conscious in this regard, and consumers are more likely to align themselves with companies that have a positive environmental reputation."
"Dealing with power consumption of cloud providers and streaming and storage needs: we want to be at the forefront of addressing the environmental impact of such technological growth," he continues.
What do you perceive as being your biggest challenge? 
According to McKenzie, the startup's main hurdle is gaining initial traction with a major industry player – a multinational creator of video content, a global cloud computing service provider, or a major streaming company. This includes raising awareness of the advantages of data compression for energy and cost savings. 
He says: "Our next big goal is to get companies to be aware of the energy-savings advantages of NexCompress. We're aiming to onboard clients, and are about to open a portal for customers to test our AI software with their own data – to see just how much compression they can achieve."
What do you think it will take to scale up your product and on what timeline?  
McKenzie continues: "It will primarily be a catalyst event for us to scale our product. As we onboard more clients and customers, I anticipate momentum will drive our product forward. This is something we can't put an exact timeline on, though the catalyst event could happen at any time. Then it'll be a continuous effort on our part to build upon our successes."
Who do you consider your biggest rivals?
McKenzie concludes: "Lots of companies provide software solutions for compression, but honestly, we're doing something unique – stripping image noise prior to compressing data at the source, in real-time. That means removing the 'excess' before it even reaches compression software." 
"We do not engage in commoditized compression technologies but instead strip out image noise, which otherwise cannot be compressed. That makes NexCompress™ an effective add-on to existing CODECs. Our closest competitors would be CODECs (which are devices or programs that encode or decode data streams), but NexCompress is an additional tool, not a direct competitor."