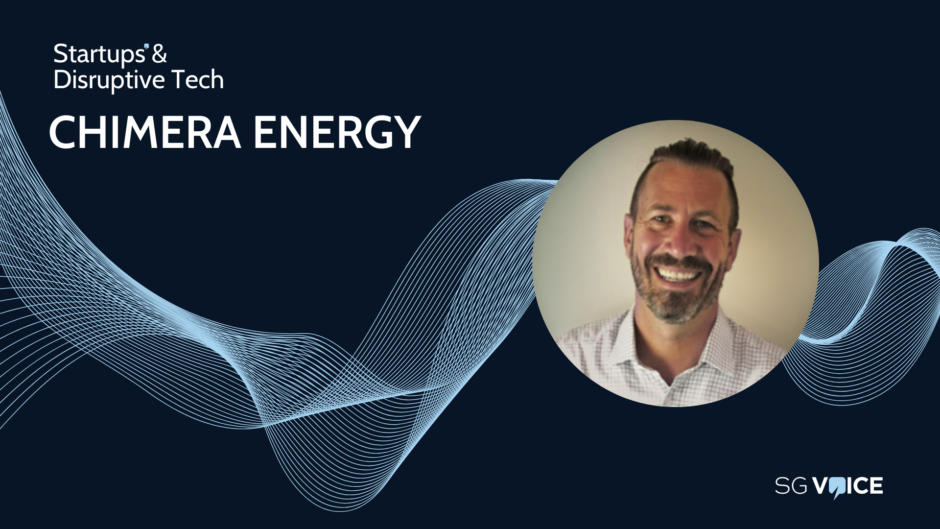 Chimera Energy has developed a multi-chemistry battery technology for the electric vehicle (EV) market.
Chimera Energy was founded in London in 2020. It is the trading arm for the technology on the market, but the intellectual property belongs to Upgrade Technology Engineering (UTE) – although UTE will change its name to Chimera Energy soon.
It has so far secured £1.2 million of funding through directors' investment, government grants and customers.
Who are Chimera's founders?
The company was established by Chris Hale, Alex Grassi and Rosa Hale.
Chris Hale has over two decades of experience in battery technologies. He holds 11 filed patents and has led battery developments, including the first lithium-ion battery system to enter service with the UK Ministry of Defence. Chimera says that he has influenced future battery legislation and provided insight into future requirements.
Grassi has 20 years of strategic business development experience, including in startups, while Rosa Hale has worked for 16 years in battery-related IP management.
What is your product and how does it work?
Chimera has developed a multi-chemistry battery technology for the EV market. Every chemistry has its own attribute, such as power density, energy density, cycle life, safety, environments and even costs.
Mixing cell chemistries can mitigate the weakness of one type of chemistry with the strengths of another, which Chimera does through an ever-evolving intelligent battery management system that monitors key components within the system. It also cut costs by using cheaper chemistries and halves the usage of cobalt.
This allows the battery to last longer and be tailored around the application in any environment, according to the startup. It also monitors behaviour and identifies each cell's state of health to reduce risk and increase efficiency and longevity.
Moreover, the technology automatically regulates power sharing in the different chemistries specifically to a vehicle's behaviour to produce optimal performance, efficiency and longevity. The battery pack enables ease of access and re-use of core components, allowing just cells to be replaced – making them circular.
Finally, the system allows the user to track the state of health of key components to address any faults as and when needed, which is estimated to provide an overall 30-50% cost saving.
What drove that choice?
Single-chemistry battery solutions offer limited advantages, Grassi says. The high demand for EVs requires increased battery manufacturing, which has a heavy toll on the environment due to raw material mining and the eventual battery waste. "Our solution would address the circular economy by reducing mining, transportation and manufacturing," he adds.
The goal is to address both battery pack remanufacture for the circular economy and the cost-effective benefits of multi-chemistry power energy. The sector is expected to be further fuelled by the UK's drive to reach net zero emissions by 2050 and the high demand for cell manufacturing.
Indeed, according to McKinsey, the market for battery cells will grow by over 20% per year until 2030, reaching at least $360 billion globally. The consultant said that battery-cell manufacturing is the part of the value chain that holds most of the value-creation and macroeconomic opportunities.
What do you perceive as being your biggest challenge?
"Our biggest challenge lies with achieving commercial readiness in time to address the circularity of our economy," says Grassi. "With more emphasis on new cell technologies being developed, our patented and effective technology is perfectly positioned to provide an alternative solution in the energy sector."
What do you think it will take to scale up your product and on what timeline?
The company's primary focus is to secure additional investment to expand its team. It plans to deliver prototype demonstrations in various market segments by September 2023, which will enable Chimera to secure potential orders to manufacture and begin an "aggressive route to market" with its current partners and customers.
Who do you consider your biggest rivals?
"There are several competitors who deliver parts of our overall value proposition, all of which we provide in one solution," Grassi concludes.