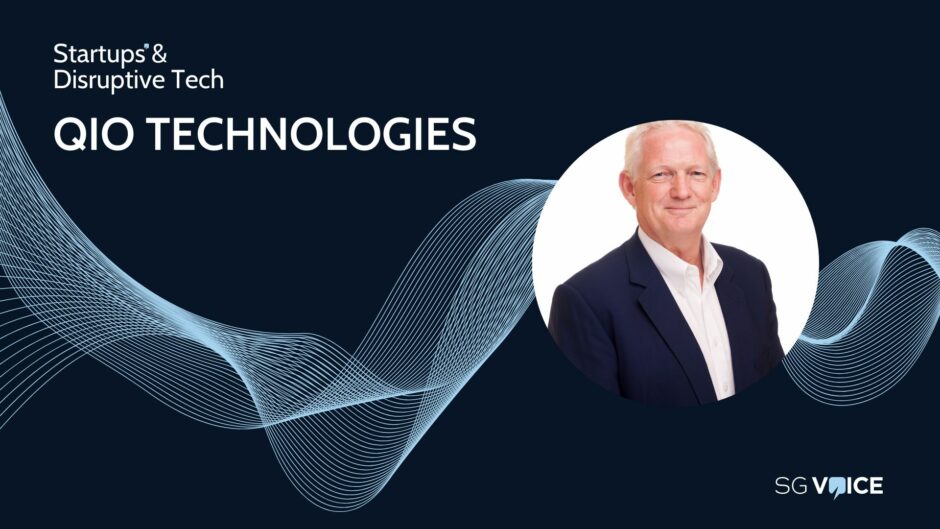 QiO Technologies has developed a suite of software products to help energy-intensive businesses reduce emissions and energy costs.
QiO Technologies was established in Farnborough, UK, in 2015. Between 2016 and 2022 it raised $18 million from friends and families. It announced a $10 million Series B funding from Wave Equity Partners in February 2023.
Who are the company's founders?
Its founders are Rick Haythornthwaite and Baz Khuti.
Alongside his role as chairman at QiO, Haythornthwaite is a director of Globant, an investor in and chairman of ARC International, non-executive chairman of Ocado (LSE:OCDO) and the AA, and advisory partner to Moelis & Co (NYSE:MC). He is also an angel investor in a wide range of early-stage technology companies.
Khuti has experience in bringing software products from idea to market, having achieved six industrial software patents and winning many industry awards. He has held executive leadership positions at GE (NYSE:GE), Emerson Electric, and Invensys, now part of Schneider (EPA:SU).
What problem is QiO solving?
Energy-intensive industries account for 24.2% of global greenhouse gas emissions each year. As such, they need help to make progress on the immediate emissions cuts required to deliver global climate goals.
QiO estimates its products could deliver up to 10% of the total GHG reduction required to meet the 2030 target imposed by the Paris Agreement. It began developing its application to address the difficulties faced by industry in leveraging its large, disparate data sources to improve operational efficiency and reduce carbon emissions.
According to the startup, companies in hard-to-abate sectors need the ability to combine the data at the operating technology (OT) layer with the information technology (IT) layer to make data-driven decisions based on an enterprise-wide real-time view of operations.
OT can be described as assets, such as boilers, furnaces, compressors, production lines, pumps, and kilns, which have Internet of Things devices that collect data on their performance. The IT layer is the enterprise resource planning, or ERP, and other systems such as the one developed by SAP (ETR:SAP)
What is your product and how does it work?
QiO's Foresight Sustainability Suite collects data from industrial assets ranging from kilns, furnaces, boilers and compressors to cooling systems and data centre servers. Using AI, it identifies and implements real-time actions that optimise energy efficiency and resource use, helping customers make reductions in GHG emissions, energy use, production costs and waste.
"We have spent significant capital in building solutions that combine the best of AI with domain experience and expertise," the company says. "We believe in partnering with the best companies on the planet to make a difference to our customers and help accelerate the transition to net zero."
The suite of applications includes various products. Foresight Optima reduces energy costs and GHG emissions, allows plant managers to optimise production quality and costs, generates real-time ESG reports and delivers sustainability and energy efficiency without impacting safety.
Foresight Maintenance produces a 'digital health record' of critical assets, reduces maintenance costs, predicts maintenance, and increases asset reliability with the objective of reducing unplanned downtime.
Foresight Service delivers maintenance and customer service support, orchestrates end-to-end workflow with prescriptive and predictive service requirements, and supports warranty management, thus reducing the total cost of service.
Foresight Optima DC optimises energy consumption for data centres at the facility level, delivering 5-15% energy savings and carbon emissions reduction. Foresight Optima DC+, built in collaboration with Intel (NASDAQ:INTC), optimises energy consumption at the CPU/server level, delivering over 20-30% in energy and carbon emissions reduction. Data centres are a key sector to target as they consume around 3% of the world's electricity and produce about 2% of total GHG emissions.
What do you perceive as being your biggest challenge?
QiO says: "Senior leadership teams are increasingly focused on driving sustainability, energy savings, and GHG emissions reduction to deliver on their net-zero targets. However, significant resistance by the operators of the assets and lack of data are some of the significant challenges in the implementation and scale-up of digital solutions like Foresight Sustainability Suite."
What do you think it will take to scale up your product?
"Technology transformation requires will and leadership. Sustainability and net-zero need to be rapidly addressed and executed. The entire organisation needs to buy into the vision and accelerate its execution," the company notes. "We are seeing resistance, and the pace of adoption has been slower in a significant number of industries, such as steel, cement, glass, oil and gas, and others."
Nonetheless, where the human intervention in operating the assets has been minimal QiO is seeing significant scale-up and momentum in assets such as data centre servers, telecom towers, network switches and wind turbines. QiO adds: "This gives us confidence that we will see scale-up of implementation of our Foresight Optima DC and Foresight Optima DC+, which target data center and network switches."
What is your next big milestone?
The startup is working with two major telecom companies to expand Foresight Optima DC+ into their global network of data centres.
Who do you consider your biggest rivals?
QiO says that there are a number of large and small players in the market who compete in its space but "the more, the merrier as it scales awareness in the market".
Rivals range from automation control system providers such as Rockwell, Schneider, Honeywell (NASDAQ:HON) and Johnson Controls to system integrators such as IBM (NYSE:IBM), Accenture and McKinsey to startups such as Uptake.