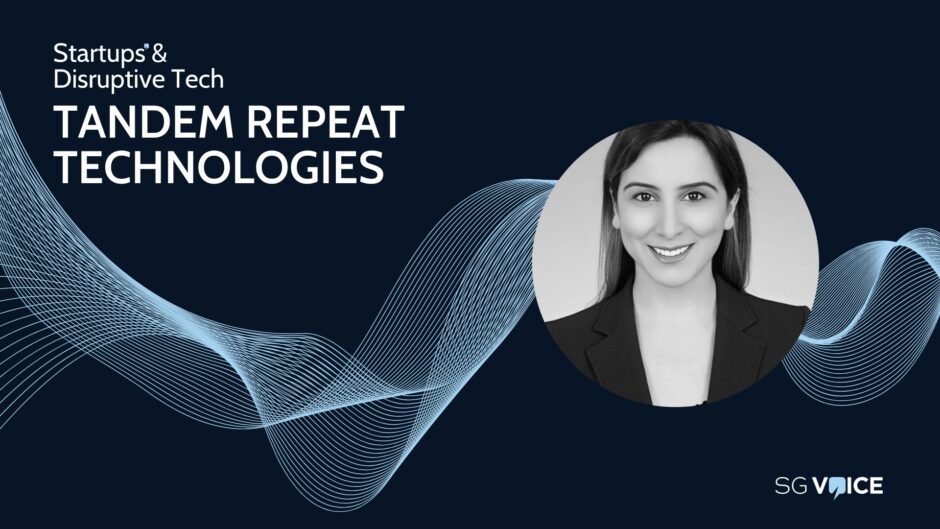 Established in 2018, Tandem Repeat Technologies is a Delaware Corporation co-founded by Dr Melik Demirel, Dr Gozde Senel Ayaz and Dr Benjamin Allen. Its advanced technology is used to produce sustainable natural fibres for use in the fashion industry.
The startup has its headquarters in the City of Philadelphia, with two additional laboratories in Pennsylvania and Massachusetts. Although its initial customers are yet to be announced, its founders have hinted towards upcoming projects with several major brands. 
Company mission
Tandem hopes to revolutionise the fashion industry by using synthetic biology to create natural fibres with a low carbon footprint and zero cruelty to animals. 
"We are committed to climate-positive textiles, and our Squitex reflects this commitment. Our unique value proposition is that we offer a greener solution to textile production, providing an ethical and climate-positive alternative that replaces animal and synthetic fibers with renewable sources," its founders explain. 
"By choosing our process, customers support eco-friendly practices while still enjoying the same quality of fabric they love. Our mission is to use our technology to help save the planet, one garment at a time." 
Synthetic biology for the production of sustainable fibres
The Squitex fibres are based on the cells contained within the suction cups of squid tentacles. By extracting these cells and using them to design new proteins, Tandem Repeat has been able to replicate and improve the strength, elasticity and self-healing capabilities identified in the natural world. 
Through molecular plant farming, its genetically engineered proteins are used to create sustainable natural fibres that do not contain any fossil fuel-derived plastics or other non-renewable resources. According to the company's lifecycle analysis, the production of these fibres consumes less energy or water than conventional textile manufacturing, significantly reducing its environmental footprint. 
A market ripe for sustainable disruption
As the world transitions towards a more sustainable economic system, the fashion industry has faced heightened pressure to address its environmental footprint. Consumers and investors are demanding more responsible options, while policymakers are introducing new regulations on everything from product design and resource consumption to waste management and corporate transparency. 
Brands and retailers that wish to remain competitive and compliant within this changing market environment have begun their search for more sustainable materials. As they become more willing to invest in potential solutions, the demand for bio-based fibres and novel production techniques is rapidly increasing. 
Tandem is looking to position itself as a strong competitor within this growing market. The startup has conducted a thorough techno-economic analysis to identify areas for improvement and develop a viable approach. 
"Overall, the Techno-economic analysis of Squitex provided valuable insight into manufacturing using plant molecular farming at the cost of natural fibers from an economic standpoint and marketability," Tandem's founders reveal. "Squitex has made fashion accessible to everyone, regardless of socioeconomic status or lifestyle. People with different backgrounds and incomes can express their styles through fashionable clothing." 
"To ensure success, we assemble an elite branding team to hone in on our desired markets and audiences right from the start. We will launch with a capsule collection created through collaboration between designers, technicians, and craftspeople focused solely on maximizing what makes Squitex special. After introducing this limited offering next year as part of its soft launch phase, expansion into other apparel sectors, such as sportswear, will follow." 
Overcoming potential barriers
"Squitex production is pushing boundaries and rapidly expanding, but it has its challenges," the founders continue. "We're tackling these obstacles with a determined team at the helm, plus technological investments from climate tech partners – all to ensure continued success." 
Tandem has identified 52 fibre producers as its potential competitors. Each of these firms engages with the sustainability movement, either through their use of raw materials or through recycling technologies. According to the startup's founders, however, Tandem is the only company that has combined molecular plant farming with textile production. 
Despite the challenges and competition that lie ahead, Tandem's founders believe that their careful planning will deliver successful results.  
"Scaling up Squitex requires a thorough understanding of biomanufacturing and fiber spinning," they explain. "We already considered factors including the complexity of tasks, level of expertise required for the Tandem team, available budget, and timeline into account." 
"By considering these needs and taking the necessary steps to increase resources accordingly, we continue to scale up this year. We are excited to introduce our upcoming capsule collection, an exclusive selection of fashion-forward pieces that will make a bold statement."