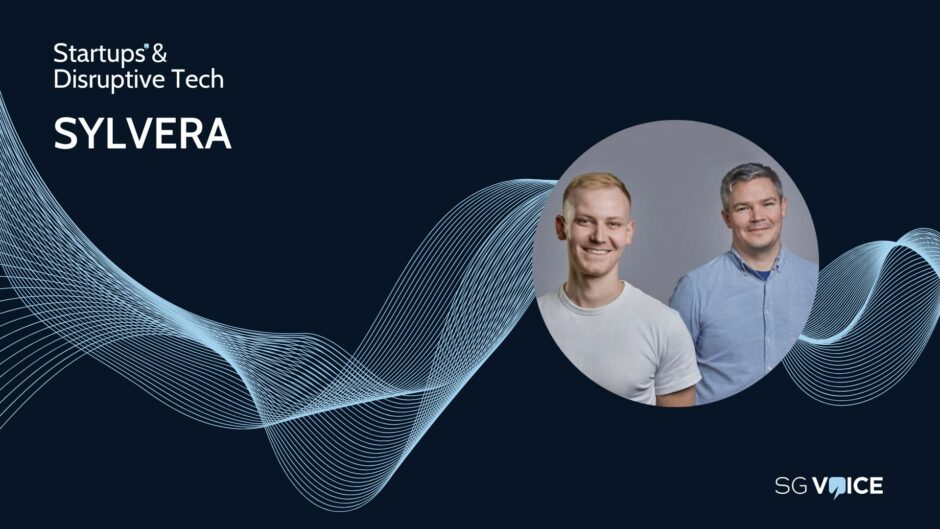 UK-based Sylvera operates in the voluntary carbon markets as a rating agency, helping businesses choose high-quality carbon credits.
Sylvera was founded in London, UK, in 2020 by Allister Furey and Sam Gill. It has raised $39.5 million to date from investors such as Index Ventures, Insight Partners, Salesforce Ventures and LocalGlobe.
What's your industry of operation?
The startup is a carbon offsets rating agency. It reckons that, after emissions reductions, carbon offsets are the greatest tool we have to achieve net zero.
"But, to date, they have been hamstrung by asymmetric information," it says. "The central unit of exchange, the carbon credit, is often a black box and buyers don't really know what they are buying. This is because the underlying environmental impact of a credit – its quality – can vary hugely between, and even within, projects."
What drove that choice?
Furey and Gill met at a LocalGlobe climate event in 2019 and realised they had a shared interest in applying technology to bring greater transparency to carbon markets. Furey had been researching climate-forward business models, while Gill was structuring carbon projects in his work as a lawyer. They realised that the market could not scale to its potential without proper data infrastructure.
"By pioneering a much-needed solution and creating the first carbon intelligence platform, which provides independent ratings and market insights, Sylvera is raising the bar on project accounting and project data, and introducing a much needed source of truth for carbon markets," the startup adds. "We are directly targeting corporate sustainability teams who use offsets as part of their science-based climate strategies, after they prioritize decarbonization."
Indeed, carbon offsets should be used to compensate for those unavoidable emissions that a company generates after having implemented a science-based, comprehensive decarbonisation strategy.
What is your product and how does it work?
Sylvera is a carbon intelligence platform designed to help businesses choose high-quality carbon credits. Its team of experts leverages proprietary data and machine learning technology to produce comprehensive and accessible carbon project ratings and insights. It delivers independent, in-depth and up-to-date project reports and market intelligence via WebApp and API.
"We develop rigorous, bottom-up frameworks to assess different carbon project types," Sylvera explains. "We believe this bottom-up approach is an essential part of providing quality due diligence, and it's what sets us apart. Sylvera takes between 60-120 hours to develop, test and QA ratings for every individual project, so buyers can trust that our data and insights are accurate and reliable."
"As a result, buyers can avoid bad investments and missed opportunities by getting a view of the whole market and comparing quality and price side-by-side."
What is the driving force behind your business?
"Our mission is to be a source of truth for carbon markets," the company continues. "Sylvera's vision for the world is one in which protecting our future is incentivized. We believe investing in nature restoration is one way to win the fight against the climate crisis, and that voluntary carbon markets (VCMs) can effectively fund emissions avoidance and sequestration projects at scale. After all, if we lose the Amazon rainforest, net zero is impossible."
"However, our natural ecosystems haven't been properly valued or protected, because until now, no one has been able to quantify their functional benefit. Understandably, carbon project quality and price are highly scrutinized, as it's difficult to assess the design and performance due to documentation standards being complex, inconsistent and unreliable. Sylvera set out to solve this problem."
According to Sylvera, corporations can invest in high-quality projects as part of their net zero strategies if they can rely on transparency around quality, performance and price. If credits demand a premium price, then VCMs could even accelerate real decarbonisation by incentivising corporations to further reduce – instead of offset – their emissions, the startup reckons.
The use of accurate data can help ensure that indigenous communities and natural ecosystems get the protection and compensation they deserve. "We understand and take seriously the impact of our project assessments and ratings," Sylvera adds. "When projects receive high ratings, the developers of these high quality projects can be properly rewarded. If projects aren't performing as advertised, we inform the developer and provide feedback to help them course correct and improve performance and quality over time."
What do you perceive as being your biggest challenge?
Major challenges for the startup include a lack of data to properly measure and assess carbon project performance and general distrust of offsetting.
"We know carbon offsets are triggering. Critics consider offsetting a scam and a distraction from real climate action," Sylvera comments. "Some of these criticisms are valid; many carbon projects have relied on outdated accounting methodologies and inflated baselines. But more often than not, the biggest issue is that many are nearly impossible to measure because either the data doesn't exist or it's extremely flawed."
Who do you consider your biggest competitors?
According to Sylvera, its main rivals are Calyx Global and BeZero Carbon.
What do you think it will take to scale up your product and on what timeline?
The company says it has already made great progress rating nature-based solutions and is starting on technological carbon projects. It has also begun rating renewables and is building frameworks to assess biochar, direct air capture, carbon capture and utilisation and cookstove projects. It plans to rate these projects in 2023.