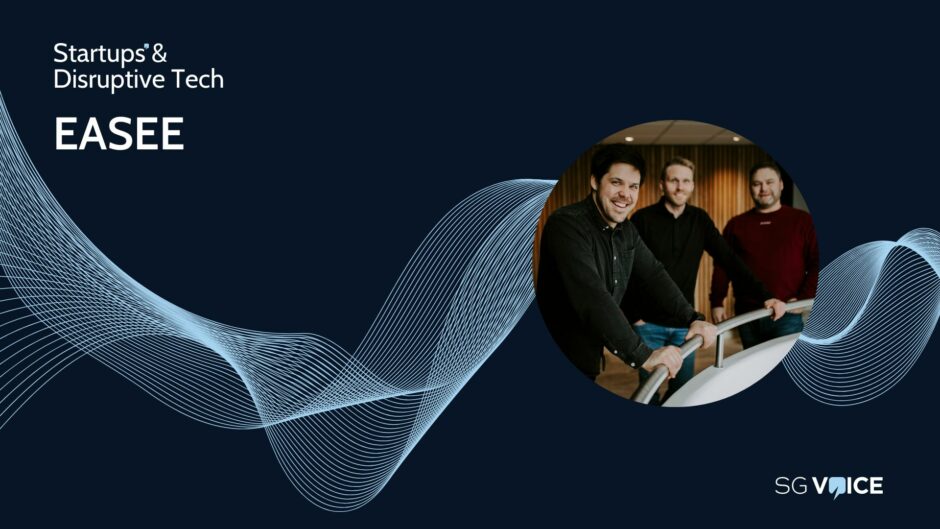 Easee designs and manufactures smart and user-friendly electric vehicle (EV) charging products and services.
Easee was founded in 2018 by Kjetil Næsje, Steffen Mølgaard and Jonas Helmikstøl and has now 550 employees. It is headquartered in Sandnes, Norway with offices in the UK, Benelux, Germany and France.
What problem are you solving?
"At Easee we want to accelerate electrification by creating the world's smartest electric vehicle charger and a supporting ecosystem for power management," the company says.
"At the same time, we want to reshape business culture, by setting an example for what a sustainable organisation and people-focused business culture can be. One where values and employees always come first."
What is your product and how does it work?
The startup designs and manufactures smart and user-friendly EV charging products and services. It offers both home and commercial charging solutions, equipped with smart features that allow users to schedule charging times and monitor the charging process using the Easee app. The app provides information such as the charging status, the amount of energy consumed, access control and the cost of charging.
Easee says its units are designed to allow for a fast and efficient installation experience. Trained installers can commission the units themselves in just minutes using our installer app.
The chargers have in-built load balancing technology, which means that they can distribute the available power evenly between multiple chargers, reducing the requirement for costly power upgrades and helping to protect the power grid. This is particularly important for housing developments where multiple EVs may be charging simultaneously. For example, with the company's 22kW three-phase charger, one single development can have up to 101 chargers on a single circuit.
What is the total addressable market?
Easee reckons that there is a huge opportunity for charge points amid the shift from petrol and diesel to EVs. For example, the UK alone has around 40 million licensed vehicles on the road while across the whole of Europe there are around 250 million cars.
As the adoption of EVs becomes more widespread, so is the relevant infrastructure: according to the International Energy Agency, publicly available EV charging points were up by nearly 40% in 2021. In dollar terms, the global EV charging market is forecast to be worth $111.9 billion in 2028.
Indeed, providing enough charge points is a key step in decarbonising the private transport system. Governments need to engage in country-wide efforts to provide reliable and effective charging infrastructure if they want to reach their net zero goals. As part of its 'Fit for 55' package, the EU agreed in March 2023 on mandatory national targets for the deployment of infrastructure to charge EVs, which will further fuel growth of the sector.
What is the driving force/mission behind your business?
"Our ambition is to become one of the largest companies in green technology in Europe by 2026, and one of the largest in the world in 2031. As the world shifts away from fossil fuels and towards electricity, we want to shape how the future looks, both in terms of sustainable energy and transport systems, and business culture," the startup says.
Funding to date
The company is still majority owned (70%) by the founders and employers, while the remaining 30% is owned by external investors within mobility, real estate, renewable energy and climate technology.
What do you think it will take to scale up your product and on what timeline?
Easee says it has been scaling its production every year with key partners which focus on quality in all parts of the manufacturing process.
What is your next big goal or milestone?
The company has recently installed over 600,000 charge points across 23 countries, which it says "is a record high for our industry".
It says it was due to a combination of factors: "An award-winning, feature packed design, an affordable price point, the ease of installation and the way the unit gets continuously smarter via over the air updates. As a Norwegian brand, we have a real focus on quality and design, and you can see this in our chargepoints with their clean lines and geometric minimalism."