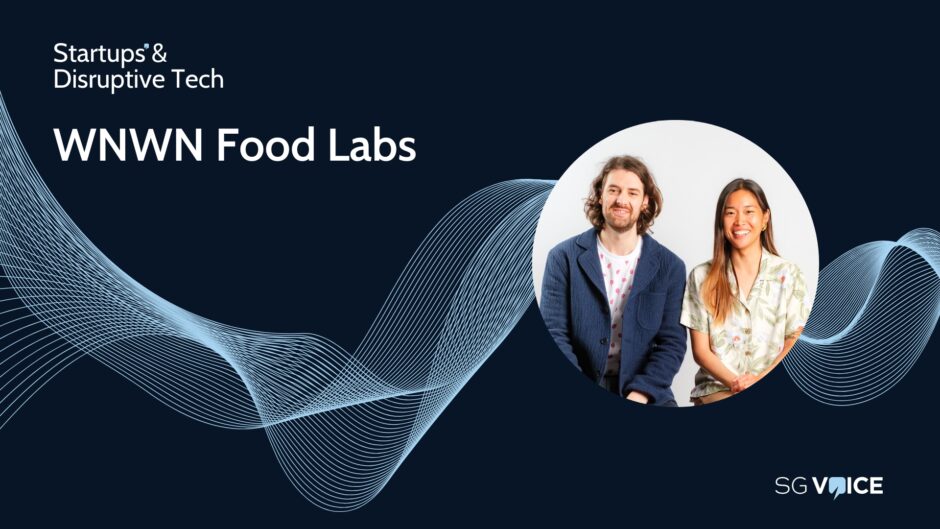 Founded in 2021, WNWN Food Labs has developed a cocoa-free chocolate that closely resembles the traditional favourite but is not produced with conventional ingredients. With its proprietary fermentation process, the startup has eliminated the need for cocoa and avoided chocolate's dependence on unethical and unsustainable supplies. 
The London-based company was established by Ahrum Pak and Dr Johnny Drain. Its recent seed fundraising round, led by PeakBridge, raised $5.6 million to further its growth. Additional backers include Martin Braun-Gruppe, Mustard Seed Maze and PINC, with FoodLabs appearing as a returning investor. 
Company mission
WNWN Labs is on a mission to provide consumers with a reliable supply of the chocolate they desire, without the social and environmental consequences. 
"We're called win-win for a reason. We want everyone to win: the consumer, the environment, the farmers, the industry. By bringing more attention to the problems in the cocoa industry, and offering a slave-free, deforestation-free choc, without sacrificing on flavour or paying a huge premium, we can help everyone win," said chief executive Ahrum Pak. 
Such ambition is not to be taken lightly. Despite more than twenty years of discussion on the sustainability of the cocoa industry, substantial progress is yet to be made. To this day, the cocoa supply chain is associated with issues ranging from deforestation and biodiversity loss to modern slavery and child labour. 
These issues are further exacerbated by changes in the climate. The increasing frequency of severe weather events has resulted in wild price fluctuations, disrupting the livelihoods of vulnerable farming communities. As temperatures continue to rise, there is also likely to be a shift in the patterns of pests and disease. Ultimately, the area suitable for cocoa production is projected to shrink by almost 10% before 2050. Without an alternative approach, so too will the supply of chocolate. 
"WNWN makes alternatives to foods that the world loves—like chocolate—the supplies of which are threatened by climate change and food security issues, and plagued by ethical and environmental problems," explains Dr Johnny Drain, chief technology officer at WNWN Food Labs. 
"The industrialized, mass-market cocoa supply chain commands the high price of continued environmental damage, such as deforestation and outsized carbon emissions, and further entrenches cocoa farmers in poverty with stagnant wages and soaring cost of production. Systemic change is needed to sustainably, ethically meet the increasing demand for chocolate." 
"By producing an alternative, and challenging Big Choc (which is akin to Big Pharma or Big Ag), we have an opportunity to relieve pressures on the environment and farmers, and to give consumers a real choice." 
Target market
The global cocoa and chocolate market was valued around $48.29 billion in 2022. With forecasted growth in demand, it is projected to be worth a whopping $67.88 billion by 2029. 
As consumers grow more aware of the social and environmental implications of their food choices, they are actively searching for more sustainable options. Many of the sector's leading brands, however, are yet to provide transparent information to suggest that can meet these changing expectations. 
WNWN Labs is positioning itself to break into this evolving market, providing an alternative offering that rises to consumers' demands. Already, it supplies its sustainable chocolate alternative to established companies that wish to displace some of the cocoa used in their products and menu items. From late 2023, the startup plans to launch its consumer-facing range within the UK. 
Pak elaborates: "In the next six months, we will be working on developing and premiering our first consumer brand, and lining up select UK stores and chains for our retail launch. In the interim we'll continue to supply our cocoa-free choc in a few formats to more CPG companies, restaurants, and other B2B [business-to-business] customers." 
"Our first two commercial customers were the Lyan Group, which has created some of the world's best bars including hotel bars, and the Italian luxury culinary gift service DLISH." 
Creating chocolate without the cocoa
"Our choc looks, smells, snaps, melts, bakes and tastes just like real chocolate, but contains no cacao. It can be used in bars, confections, ice cream, beverages, baked goods, any application where chocolate—milk to dark, from couverture to cocoa powder—is currently used," Pak continues. 
With the cocoa-free chocolate having received the Best Finished Product award at 2022's World Confectionary Conference, one has to assume that these claims hold up to scrutiny. So how does WNWN Labs produce chocolate without cocoa?  
The startup has developed a proprietary process, building on traditional techniques while taking inspiration from natural cacao fermentation. The method allows it to ferment its products from abundant, low-cost feedstocks including carob, barley and other cereals or legumes. 
According to Dr Drain, the approach offers numerous benefits: "The alt-choc category is new and small, but growing, and the companies in our space use different food tech approaches. When we compare these various approaches, we believe our proprietary fermentation process is more scalable, more sustainable and energy-efficient, less expensive due to using widely available ingredients and equipment, it doesn't require regulatory approval for novel foods, and it's more easily understood by consumers." 
Overcoming the challenges of market disruption
"We're a young company so we need to prove ourselves, our product, and our potential. That also means we need to grow in every conceivable way, from the size of our facility to the size of our team to the size of our capital," says Pak, highlighting the challenges that lie ahead. 
"We need to grow while balancing both the financial side and the sustainability side: we need to operate in an environmentally friendly and socially responsible manner, while still making a profit. We need to address the needs of various stakeholders in our company and community, but also the communities that our company intersects with." 
Despite these potential hurdles, the founders believe that their carefully considered strategy will enable the company's rapid growth.  
"We've embarked on the WNWN journey with scalability and price parity in mind. We want to drive meaningful change sooner, rather than 5-10 years down the line," explains Dr Drain.  
"What this means is we've built a tech-base robust enough to set us apart from other companies, but with rapid scalability at the core of what we do. We've increased our production capacity eightfold in the past year, and will be at commercial scale by the end of this year, targeting price parity with comparable chocolate products both on supermarket shelves and as B2B ingredients." 
The founders are also exploring potential collaborations with consumer goods firms, foodservice companies and restaurants that have already established social and environmental issues as a core priority. They acknowledge that a more significant impact could be made through partnerships with the industry's multinationals, but suggest that beginning with like-minded businesses will allow them to gradually educate the market. 
To that end, they also hope to engage with non-governmental organisations that are working in key areas such as reducing habitat destruction or strengthening the cooperation between smallholder farmers.  
"We hope to amplify these voices and bring them to the public as well as into the food and beverage industry," Pak proclaims.  
"Replacing unethical chocolate in products by those multinationals will always be the end goal, but historically, Big Choc has been reluctant to change. It's been more than 20 years since the major perpetrators signed the Harkin-Engel Protocol, a nonbinding agreement to eliminate some forms of child labour, with little improvement. So, we'll have to enable that change."