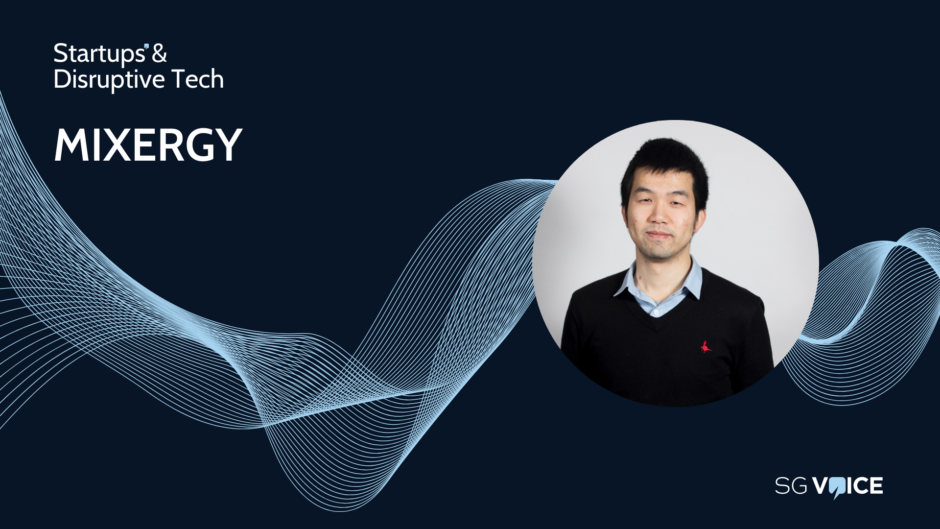 Mixergy is a spin-out from the University of Oxford which develops smart, connected hot water tanks alongside heating and home energy management systems.
Mixergy was founded in Oxford, UK in 2016 by Pete Armstrong and Ren Kang.
What problem are you solving?
The company intends to support the clean energy transition, using technology to find cost-effective and sustainable solutions to solve energy storage needs.
It is doing so by developing a network of intelligent hot water tanks that provide flexibility to the grid, enabling more renewable energy to come online and helping households to save energy and money on their hot water bills.
Traditional hot water tanks that connect to various heat sources: they operate like a kettle, heating the whole tank to heat the water. The company claims that its technology lasts upwards of 25 years and needs less material than lithium home batteries or thermal store technologies, which have a lifespan of around 10 years, significant embodied carbon and are expensive.
What is your product and how does it work?  
Mixergy's smart hot water tanks heat water from the top down, allowing the user to only heat what they need. The intelligent tanks are then controlled by the user via a dedicated app or gauge. They can schedule, boost and use machine learning to optimise their energy use when heating their water. This is resulting in savings of up to 40% on UK hot water bills, while being able to heat water up to 10 times faster, the company says.
Mixergy's technology also means the tanks can connect to any energy source, whether that be solar panels, heat pumps or gas and oil boilers. With solar PV, Mixergy maximises capacity to harness energy from the sun, turning the hot water tank into a solar hot water battery.
With heat pumps, more efficient heat transfer optimises the COP of the heat pump by up to 10%. In gas combi boilers, Mixergy estimates it can reduce gas consumption by as much as 21%.
What is the total addressable market?
In the UK, there are 26 million homes with around 200,00 hot water tanks. New building regulations also mean that new and older homes need to meet future energy standards.
Mixergy says it can support these homes make the transition, either by replacing their water tanks, or being the ideal energy storage solution alongside their chosen energy source, such as solar PV and heat pumps.
Latest funding round
In March 2023, Mixergy raised £9.2 million to support a new research and development centre at its Oxfordshire headquarters, the further development of its technology and international expansion, including in Portugal with EDP (ELI:EDP).
Investors included EDP Ventures,  Nesta, Oxford Science Enterprises, Kiko Ventures, Foresight WAE Technology and Centrica (LSE:CNA).
What do you perceive as being your biggest challenge?
"Hot water solutions aren't often the go to topic when the public are considering how they can save money," the company says. "About 12% of the home energy bills is heating your hot water, and we are attempting to educate the public on why they should care about their water heating energy use."
What is your next big goal or milestone?   
The company is launching its new Integrated Heat Pump Cylinder in the spring.
"This will be a game changer for those who wish to heat their water using a small heat pump attached to the cylinder," it comments, adding it will be "10x faster (heat in under 30 minutes), smaller, lighter and our modular design means it's safer and easier to install" compared to other conventional integrated heat pump cylinders.
Mixergy says it is on track to scale its technology as it will be included in multiple new builds and social housing specifications, while it is seeing increasing demand from installers and merchants.
Who do you consider your biggest rivals?  
According to the company, the main competitors are conventional hot water cylinders, ranging from traditional manufacturers to more energy-efficient versions, and energy storage solutions, such as lithium batteries and thermal store.