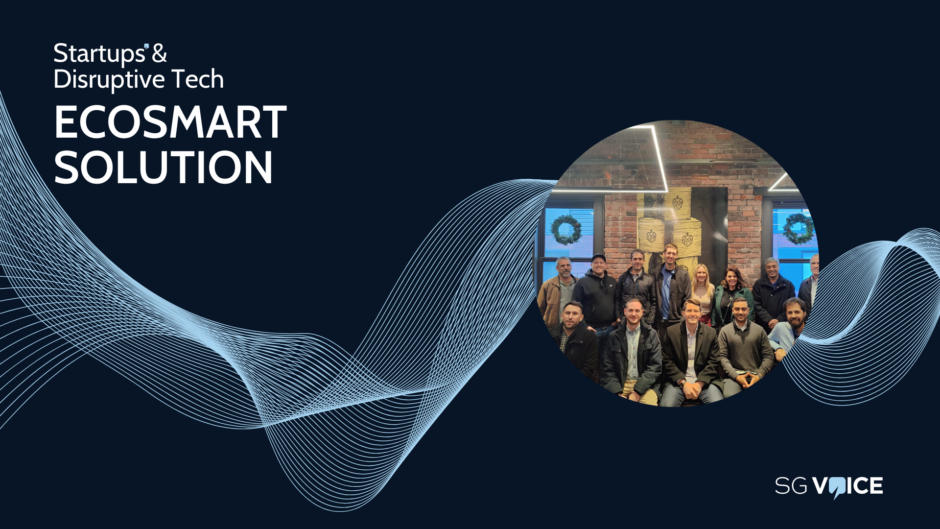 EcoSmart Solution has developed a technology that leverages Earth's consistent subterranean temperatures to create zero-energy-capable communities.
EcoSmart Solution was founded in Boston, Massachusetts, in 2013. It is an affiliate of private equity real estate firm Taurus Investment Holdings.
What problem are you solving?
EcoSmart Solution provides geothermal infrastructure for real estate developers and home builders. The idea is to save natural resources and reduce energy consumption.
Sustainable building and real estate development have become a priority across the globe, and EcoSmart Solution offers comprehensive, zero-energy capable technology that can be applied to any region, no matter its climate. The interconnection to EcoSmart Solution's GeoGrid, in combination with other clean energy and advanced monitoring technologies, enables builders to develop zero-energy capable communities and buildings.
According to the US Department of Energy's GeoVision report, in the non-electricity sector, the market potential for geothermal heat pumps is equivalent to supplying heating and cooling solutions to 28 million households and economic potential for 17,500 geothermal district heating systems nationwide.
What is your product and how does it work?
EcoSmart Solution's GeoGrid leverages the Earth's constant temperature and the sun's solar irradiance to cool and heat homes. Buildings and homes connected to the GeoGrid are also equipped with:
Smart ground source heat pumps (GSHP), which condition indoor air and preheat domestic water;
Smart thermostats, which optimally control the GSHP based on indoor climate conditions (e.g. temperature, humidity);
Standardised solar PV arrays, which provide onsite renewable generation;
Prewired EV charging outlets, which enable easy car charger installation.
At EcoSmart's flagship project Whisper Valley, the GeoGrid has enabled a zero-energy capable community in Austin, Texas. The community includes over 400 homes and has plans to grow to more than 7,500.
Each building within the community uses the large-scale GeoGrid to use thermal energy. The technology is installed in the early phases of development, and becomes part of the infrastructure, similar to community-wide water, sewer and electric utility lines.
In Avian Pointe, a garden-style multifamily development in Orlando, Florida, geothermal technology is being used to power GSHPs by exchanging heat with the Floridan Aquifer, a subsurface body of water that continuously moves underground across the state of Florida.
EcoSmart is also conducting a feasibility study in the Northeast region of the US via a partnership with RISE, a Boston, Massachusetts, developer. RISE plans to implement the GeoGrid across all future projects, along with solar PV, battery storage and EV charging. While this project is still in the feasibility phase, EcoSmart's GeoGrid will help RISE meet Boston's carbon-free goals.
What do you perceive as being your biggest challenge?
"This technology is so innovative that people can be intimidated, thinking they won't be able to implement it or that it will work only in limited cases," the company says.
"Really, it's quite the opposite: this technology is accessible and scalable, not just in certain regions but across geographies. Our biggest challenge so far has been cutting through people's expectations to demonstrate that deploying the GeoGrid™ is a lot more doable than they might have originally thought. And as we enter new regions, where builders and developers might not know about work we've already done, it will be essential to inform them just how accessible and scalable our solution is – across residential, hotel, retail, and other asset classes."
What do you think it will take to scale up your product and on what timeline?
In the US, the Biden Administration has incentivised geothermal technology, so the significant benefits of geothermal systems are becoming more widely known. With plans to scale geothermal infrastructure, builders and developers will be more inclined to learn about the installation process and benefits it brings to the table, according to the company.
"EcoSmart Solution is already expanding their projects to different parts of the country, and with government acknowledgement around this technology, we hope that the interest in geothermal will continue to grow as countries across the globe work to address climate change through energy efficient buildings and infrastructure," it says.
What is your next big milestone?
The next big step for the company is the commissioning and completion of Avian Pointe. It will mark its entry into the multifamily market and further demonstrate geothermal's potential to perform.
Who do you consider your biggest rivals?
While most of the US is still familiarising itself with geothermal technology, there are others developing similar technology that has proven to work and have been around for decades, particularly in Europe and especially Scandinavia. While there are others in the space, EcoSmart Solution says that no other US actor does it at its same scale, given that its Whisper Valley community features the largest geothermal infrastructure in North America.