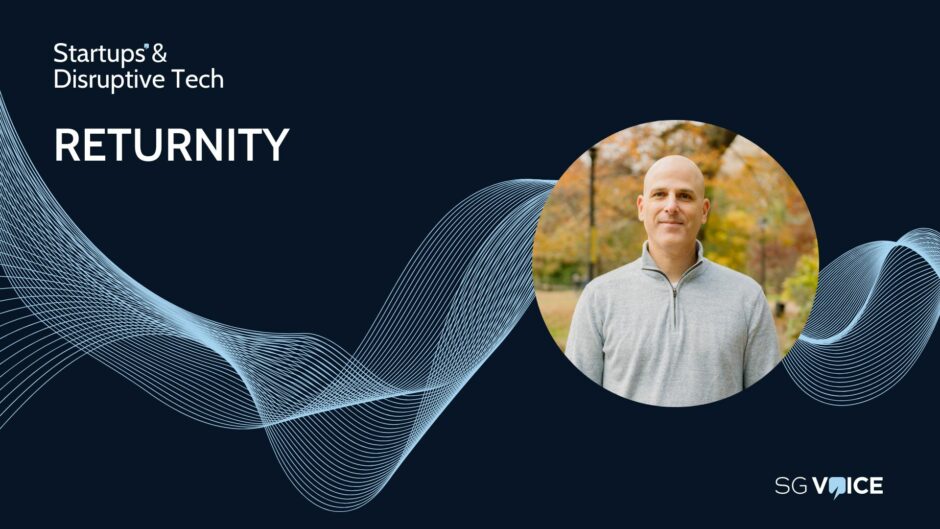 As a designer and manufacturer of reusable packaging, Returnity supports its clients in the adoption of circular solutions.
The Brooklyn-based startup has raised $4 million to date, with noteworthy customers including Walmart (NYSE:WMT), Target (NYSE:TGT), Estée Lauder (NYSE:EL) and Rent the Runway (NYSE:RENT). 
Company mission:
Mitch Barlas is a serial entrepreneur within the reusable packaging space. In 2017, he founded Returnity as his latest venture. Ultimately, the company's mission was to provide sustainable packaging solutions that would benefit the planet while meeting the needs of fellow businesses. 
"We make reusable packaging and circular logistics systems make sense for companies economically, environmentally and operationally," explains Mike Newman, Returnity's chief executive. "We want to make single-use packaging extinct wherever possible." 
It's certainly an ambitious goal. Despite recent trends towards more sustainable packaging solutions, the single-use market continues to grow. Thanks to their strength, flexibility and affordability, single-use options remain popular across several industrial sectors. 
Circular solutions as an alternative option
Returnity designs, manufactures and implements reusable packaging and circular logistics systems for its customers. It replaces single-use cardboard boxes and poly mailer bags with durable alternatives that help clients to save time, money and resources. 
The company's value proposition is maintained by its narrow set of metrics that ensure its operational, economic and environmental success. Its first priority is to ensure that the packaging provided is circulated for long enough to deliver its expected environmental benefits.  
From there, Returnity's focus shifts to reducing the costs of reverse logistics. It strives to achieve an average return shipping cost of $1.50 or less per box in aggregate, enabling its clients to increase their financial savings as the product is reused.  
Finally, Returnity assesses the number of single-use boxes that have been displaced by its reusable option. After seven use-cycles, the environmental benefits are considered meaningful. From 20 cycles onwards, the savings grow more dramatic. 
"When these conditions line up, retail partners are experiencing 30% cost savings," claims Newman, adding that the company's packaging is currently used for around one million shipments and deliveries per month.  
Entering a market ripe for disruption
In 2021, more than 150 billion parcels were delivered across the world, equating to around 5,000 parcels per second or 436 million each day. With projections suggesting that global parcel volume could double by 2027, the packaging industry is ripe for disruption. 
Already, reusable packaging has emerged as a $100 billion opportunity. As businesses struggle to keep up with new regulations and changes in consumer demand, the market is set for continued growth. 
In order to compete against traditional options, however, circular packaging must offer the same convenience. For as long as it remains more complex or expensive, it will struggle to gain the traction it deserves. 
"Cardboard boxes are dumb and easy, which is what has made them the global standard for product transport," Newman explains. "Displacing the incumbent means we must also be dumb, easy – and cheap – within a logistics infrastructure built around cardboard." 
"Reuse integration takes time and requires patience, because you need to let the system operate over multiple cycles before you can confirm efficacy and move towards full integration," he continues.  
Driving the transition to circular packaging
Despite these challenges, Returnity is strongly positioned for market disruption. Already, the company has partnered with several major brands including Walmart, Target, Estée Lauder and Rent the Runway.  
Just recently, Returnity has launched its 'Last Box' solution – a cheaper alternative to conventional cardboard boxes. Piloted by Paypal's (NASDAQ:PYPL) Happy Returns, each Last Box can replace 50 traditional boxes and 300 feet of tape while significantly reducing the time taken to unpack products and dispose of empty packaging. 
"We've also offered qualified retailers a free Reusable Packaging Analysis and report on their best channels for reusable packaging, cost analysis, volume and use rate modelling and environmental impacts," says Newman.  
The startup has also been named as the leading operational partner in a Returnable Bag Pilot programme, developed by Closed Loop Partners. According to Newman, such collaborative efforts will be crucial to the adoption of circular packaging. 
"We believe there is a need for the carriers to become true partners in the move to reusable packaging," he explains. "Companies like FedEx, UPS and DHL have traditionally applied a fee for the use of non-corrugated cardboard packaging. This was understandable before the development of products like our Last Box, but is now a legacy of an earlier time." 
Ultimately, Newman believes that the packaging industry has reached an important crossroads in its transition. 
"Over the next 2-3 years, we expect to see a rapid evolution away from single-use boxes for internal logistics shipping," he says. "Returnity is now on that scale up curve, with our packaging displacing millions of single-use shipments."