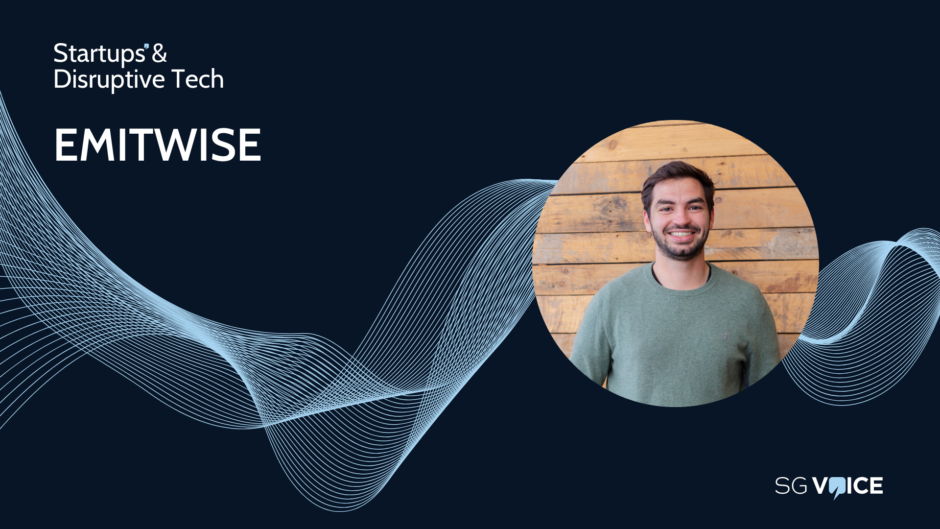 Emitwise is a carbon management platform for companies with complex manufacturing supply chains.
Emitwise was founded in London in 2019 by Mauro Cozzi, Eduardo Gómez and Ben Peddie.
Funding to date
In March 2022, the company closed its Series A funding round. The $10 million investment, led by Xplorer Capital, will be spent to further develop its AI-driven carbon accounting software and to deeply partner with the manufacturing sector. To date, Emitwise has raised a total of $17 million.
What's your industry of operation?
The startup works in the carbon accounting and management space, which is expected to grow exponentially as legislation will impose stricter corporate reporting requirements on sustainability. Indeed, the global carbon accounting software market size is projected to grow over four-fold from $15 billion in 2023 to $64 billion by 2030, at an annual growth rate of 22.8%.
Given the urgency and severity of the climate crisis, businesses must orient themselves to be a key part of the solution. But in order to do this, they need to have a clear understanding of the polluting aspects of their supply chains.
"That's where Emitwise comes in – to provide businesses with state-of-the-art machine learning technology to monitor, report, and reduce their emissions," says Cozzi. "We help our customers account for carbon with the same rigour as financial management."
What is your product and how does it work?
Emitwise is a carbon accounting platform supporting companies with complex operations and supply chains to account for and lower their emissions. Its machine learning technology automates a lot of the resource-intensive carbon accounting process, while increasing the accuracy of the data that teams will use for their decision-making.
Its main focus is carbon-intensive industries with complex value chains, as they will have a wide-reaching impact on the global effort to reduce climate change.
What do you perceive as being your biggest challenge?
"Our biggest challenge is working within such a new industry, climate tech is pretty new, and carbon accounting as a practice is only 20 years old. This is really exciting but can also throw curveballs with some carbon accounting principles such as net zero only truly being defined in 2021 by the Science Based Target Initiative," Cozzi comments. "It's no surprise therefore that many companies feel on the back foot when it comes to accounting and managing emissions. So education plays a significant role in what we do."
What do you think it will take to scale up your product and on what timeline?
According to Emitwise, its product is already scaling significantly. The last few years saw its in-house carbon accounting experts teaching its machine learning platform how to classify and best select emission factors to lower calculation uncertainty.
"But there's always more to do and I doubt we'll ever say we have a fully scaled and mature product as the road to net zero will continuously require innovation to achieve," says Cozzi. "For what our most sustainability mature customers need in terms of supply chain emissions management and accurate carbon accounting, we will be in track to hit by the end of this year."
What is your next big milestone?
Emitwise is looking to launch a supply chain emissions management programme, through which it will help enterprise companies with complex value chains understand, measure and act on their Scope 3 emissions.
Who do you consider your biggest rivals?
For the company, Microsoft (NASDAQ:MSFT) and SAP (ETR:SAP) are its main competitors.
"It's our focus that differentiates us from the competition," Cozzi adds. "Our focus is on continuing to build the most accurate carbon accounting engine on the market. This will enable companies to allocate resources correctly instead of wasting money, time that we don't have to achieve net zero, and effort on reduction programmes that are ineffective."
What is next for Emitwise?
"We aim to continue working towards our growth, and accommodate more businesses that want to work with us. We want to create important and impactful industrial change, by lobbying to make scope 3 reporting mandatory," Cozzi concludes.
"We plan to do this by increasing awareness around the importance of Scope 3 reporting, and collaborating with important stakeholders in the climate change conversation to make it happen. Making carbon management more accessible and streamlined is extremely important to us."