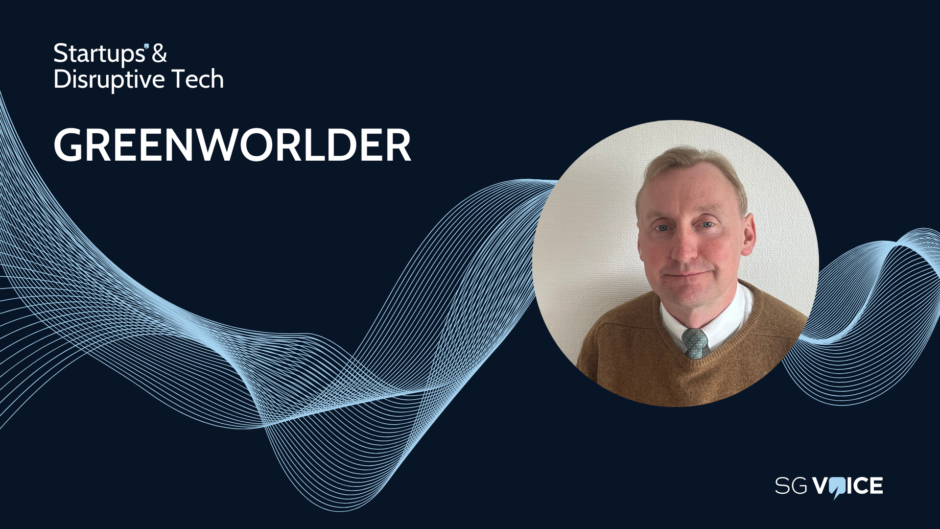 Greenworlder wants to disrupt the social media industry by offering a purpose-driven alternative that prioritises sustainability.
Greenworlder was founded in Luxembourg in 2021 by Peter Bartholin, William Ahlefeldt, Xavier Roth le Gentile and Urban Gillström. So far it has raised €2.5 million.
What problem are you solving?
"Our startup is solving the problem of the lack of a purpose-driven social media platform that focuses on sustainability," says Bartholin. "With our platform, users can engage with like-minded individuals, share information and insights on sustainability, and take action towards a more sustainable future."
"The driving force behind our business is the belief that social media can be a powerful tool for positive change. Our mission is to create a community where people can come together to learn, share, and take action towards a more sustainable future."
What is your product and how does it work?
Greenworlder has developed a social media platform that allows users to connect with each other and share information and resources related to sustainability. It works just like any other social media platform out there, but focuses "on content and people as opposed to filters and click baits", Bartholin says.
Users can create profiles, share posts, join groups, and engage in conversations around various sustainability topics. The platform will also host a dedicated news section gathering broader perspectives on the topic of sustainability from various media sources committed to fact-checking, which the company says "will prioritise content meant specifically to expand people's viewpoint, instead of algorithmically narrowing it".
People can only join by invitation. They can join the waiting list and each invite holder will be able to distribute three further invites to others, who will then be able to do the same thing and grow the community through personal networks. While it is currently web-only, the platform is expected to soon support OS and Android operating systems.
What is the total addressable market?
According to Allied Market Research, the global social media market was valued at $94.8 billion in 2020 and is expected to reach $1,102.9 billion by 2028, growing at a rate of 31.1% during that period. Additionally, the sustainable market is also growing rapidly and is estimated to reach $11.4 trillion by 2025, according to the Global Sustainable Investment Alliance.
What do you perceive as being your biggest challenge?
"Our biggest challenge is attracting and retaining a critical mass of users on our platform," notes Bartholin. "We understand that social media is a crowded space, and it will take time to build a community that is passionate about sustainability and engaged in the platform."
What do you think it will take to scale up your product and on what timeline?
To scale up the product, Greenworlder plans to focus on user acquisition and engagement through targeted marketing campaigns, partnerships with sustainability-focused organisations, and ongoing improvements to the platform based on user feedback.
"Our timeline for scaling up will depend on our ability to attract and retain users, but we are committed to investing the time and resources necessary to grow our community," Bartholin says.
The next big milestone is reaching 100,000 active users, which he says "will be a significant achievement that will help us gain momentum and attract even more users to our community".
Who do you consider your biggest rivals?
Greenworlder's competition is the mainstream social media platforms, such as Facebook and Instagram, owned by Meta (NASDAQ:META), and Twitter. While these platforms do not focus on sustainability, they still provide a significant challenge due to their large user bases and established brand recognition.
What does the team look like?
"We have assembled a team of passionate individuals with diverse backgrounds in sustainability, social media, and technology," concludes Bartholin. "Our team is committed to creating a platform that makes a positive impact on the world, and we believe our collective expertise will help us achieve this goal. Working in a purpose driven company with purpose driven people is an amazing thing."