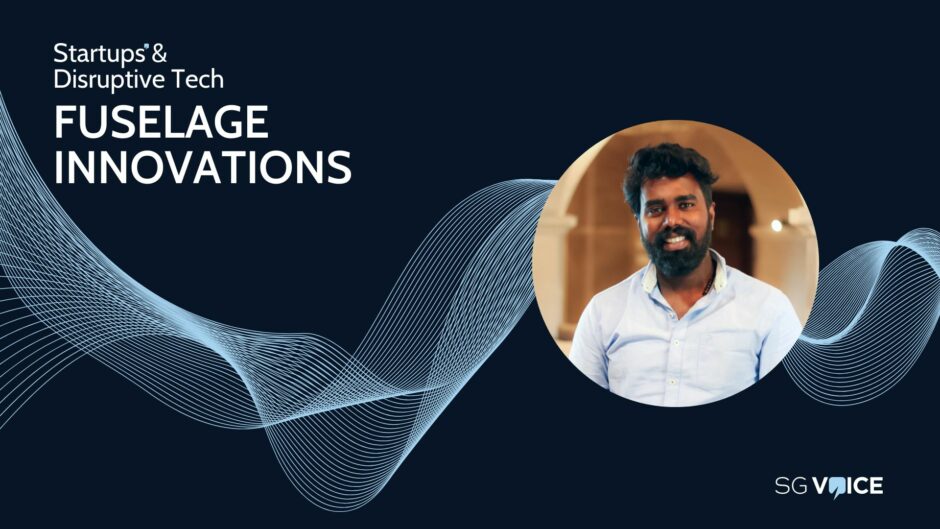 Fuselage Innovations produces agricultural drones that help farmers to increase their yields while using their resources more efficiently.  
The startup was found in the summer of 2020 by Devan and Devika Chandrasekharan. Having started their journey in the Indian city of Kochi, the founders believe that their company will soon be ready to break into the global market. 
Company mission:
"Fuselage Innovations addresses the need to increase the efficiency and sustainability of the farming business," Devan explains. Ultimately, the company envisions itself as a driver of the transition to a resilient agricultural system that accommodates global food demand while efficiently managing its resources. 
It's an undoubtedly vital mission. Current projections suggest that the world's food demand will increase by over 50% before 2050, but changes in the climate are severely restricting production.  
Rising temperatures are causing yields to decline due to soil dehydration, while disastrous events such as flooding or wildfires can impact enormous areas of agricultural land over the course of a single day. Climate change can also lead to a rise in pest infestations and altered patterns in the spread of disease, increasing the risk that crops will be lost under uncontrollable circumstances.  
Conventional methods of crop protection may only worsen the problem. The application of chemical inputs, such as fertilisers or pesticides, relies on the continued extraction of fossil fuels while impacting the health of surrounding ecosystems. 
What problem is Fuselage solving?
As they bore witness to the Keralan floods of 2017-18, the Chandrasekharans observed that farmers were responding to climatic events with inefficient and damaging measures. When attempting to restore small plots of damaged crops, they applied chemical fertilisers to their entire acreage. 
"We thought about how the method of plant treatment based on soil and leaf characteristics could work," says Devan, highlighting the company's more nuanced approach. "We came up with the solution by looking at the post-natural disaster problems in the agricultural sector, new types of pests as well as the farm's unscientific practices." 
"During our interaction with farmers, we learned that they are facing problems like crop injury and plant treatment methods," he continues, adding that labour shortages are increasing the need for efficient solutions. 
Novel technologies offer promising solution
Fuselage's expertise covers a range of different technologies, including unmanned aerial vehicles (more commonly referred to as drones), internet of things (IoT) and artificial intelligence (AI). The company currently offers two different drones and a proprietary tracking device that counters the theft of agricultural machinery. 
With the Nireeksh Ag surveillance drone, agricultural stakeholders can survey their chosen area and gather data on soil health. The multispectral device is equipped with a variety of different sensors, image processing capabilities and analytical tools. Its insights are shared with relevant parties in the form of PDF reports that can be imported into Fuselage's accompanying software solution. The Farm Management Software relies on advanced AI modelling to generate tailored recommendations on how the area ought to be treated.  
The prescribed solutions can be implemented by the Fuselage Innovations for Agriculture (FIA), an additional drone that enables the precise application of agricultural inputs. With low-volume spraying that targets only the crops most in need, growers can reduce their consumption of expensive and unsustainable inputs while increasing their yields by optimising their protective measures. 
Devan recommends that Fuselage's products ought to be used in combination. He adds that the combined process can increase farmers' yields by between 20 and 40% while reducing their consumption of inputs by almost three quarters. After initial testing, these claims have been validated by the United Nations Development Programme and the International Crops Research Institute for the Semi-Arid Tropics.   
The opportunities of an expanding market
The global market for agricultural drones was valued at $1.2 billion in 2020. With a forecasted CAGR of 35.9%, it is projected to be worth a whopping $5.7 billion by 2025. 
In India, this rising demand may be further accelerated by the country's reliance on agriculture. As an agrarian economy with more than half of its land being categorised as arable, India's agricultural market is expected to reach around $24 billion by 2025.  
Its growth is being driven by its increasing population, trends in urbanisation and rapid economic development. Already, several policies and financial incentives are supporting the adoption of nascent technologies that can modernise the industry and enable its ongoing expansion. 
"The target market of Fuselage Innovations typically include farmers, agriculture companies, and other stakeholders in the agriculture industry," Devan explains.  
"Drones can be used for a variety of purposes, such as crop mapping, soil analysis, plant health monitoring, and irrigation management. Therefore, the company's target market could be further segmented based on the specific needs and requirements of different types of farms and crops." 
Breaking down the barriers to market entry
"The use of drones is subject to strict regulations," says Devan, when asked what challenges the company faces. "Different countries have different laws and regulations regarding the use of drones for agriculture. We have to navigate these regulations to ensure they are in compliance and that their products meet the necessary standards." 
He adds that several of Fuselage's competitors have lost their momentum due to concerns around data security. Having observed their rejection by an increasing number of jurisdictions, Fuselage has strengthened its data protection features to secure a competitive edge. 
The price of drone manufacturing could also be an issue, making it difficult to offer products at an affordable price. As the company begins to scale its operations, it intends to lower these costs. 
Fuselage will explore a number of different strategies as it drives its business forward. Its next steps will prioritise the addition of new distribution channels, further product developments, the exploration of new technologies and strategic engagement with multiple stakeholder groups. 
Expanding on the last of these strategies, Devan acknowledges that collaboration will be an important part of the company's growth. Potential opportunities could include partnerships with software developers that can integrate their offering with Fuselage's hardware, or with academic researchers that are driving the discovery of novel solutions. 
By engaging with governmental authorities and industry groups, the company hopes to inform the development of new regulations that are more supportive of agricultural drones. In the near-term, Fuselage intends to partner with retailers, dealers and distributors that are specialised in agricultural technology. 
"We will focus on our expansion to many parts of the world," Devan concludes, highlighting the company's global ambitions. 
Already, the bootstrapped company has received several awards and various sizeable grants. Its clients to date include Synthite Industries, one of Asia's largest spices extracting companies, and Harrisons Malayalam (BSE:HARMALAYA), a major Indian tea producer.