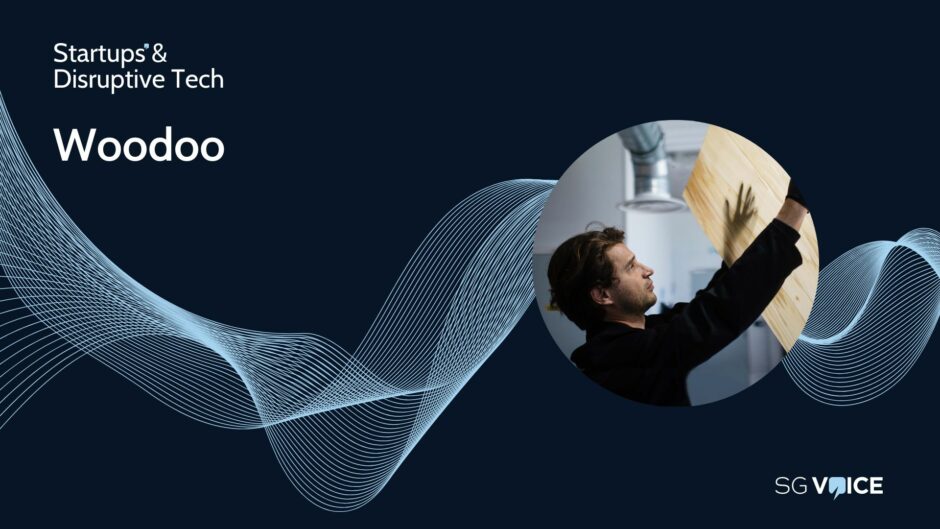 Founded by Timothée Boitouzet in 2017, Woodoo has developed a patented process for the production of novel materials from responsibly harvested wood.  
The Parisian startup has recently closed its first round of funding, securing $31 million from investors including Lowercarbon Capital and Once Creation. Prior to receiving this capital, the company had bootstrapped its expansion with the help of prize money, grants and a healthy level of sales. 
Company mission:
"Industry has a devastating carbon footprint," says Boitouzet. "To decarbonize the world, we must decarbonize its DNA. The materials industry is one of the largest emitters of greenhouse gases, and a voracious consumer of precious resources."  
"Companies and corporations are being urged to reduce their emissions and to engage in the fight against climate change," he continues. "Woodoo helps businesses to meet these goals, with its revolutionary materials providing an alternative to millenia-old conventional ones." 
Transforming the possibilities of wooden materials
"Woodoo's state-of-the-art process, backed by a decade of research and dozens of patents, transforms native wood into high-tech materials," Boitouzet claims. "Woodoo's process overcomes the inherent constraints of wood to deliver the transparency of glass, the flexibility of leather and the strength of steel." 
The process begins with the selective extraction of lignin, an organic polymer that supports the structure of plant cells. Next, the lignin is replaced by bio-based fillers, altering the timber's characteristics to provide the desired appearance and functionality. 
Currently, Woodoo's range includes three alternative materials.  
Firstly, its SLIM panels are translucent, touch-sensitive and fully recyclable. The company claims that SLIM is cheaper to produce than conventional glass, and around three times lighter in weight. 
FLOW, meanwhile, is a flexible material that can be produced without animal or plastic inputs. According to Woodoo's analysis, FLOW's production process consumes 77% less water than that of traditional leather while its carbon footprint is 30 times smaller. 
Last but not least, SOLID is a renewable construction material with the mechanical strength of structural steel. Its carbon footprint is dramatically lower than that of concrete or aluminium , with Woodoo reporting that its timber feedstock captures up to 1,000 kg of carbon for every cubic metre of SOLID produced. 
A healthy variety of target markets
With the diversity of its products, Woodoo targets a healthy variety of different markets. Its SLIM panels offer a sustainable alternative to the glass used in automotives or smart devices, while FLOW provides a renewable replacement of leather. Finally, SOLID can be used in various applications of timber construction. 
"Automotive, luxury and construction are some of the worst sectors," Boitouzet says. "That's why Woodoo particularly addresses these industries."   
Boitouzet estimates that the three markets combined were worth almost $550 billion in 2021. Each opportunity is projected to grow in forthcoming years, with an increasing preference for sustainable options. 
A growing pipeline of opportunity
Already, Woodoo is starting to gain some traction. This year alone, the company has added several leading brands in luxury fashion and automotives to its pipeline of over 700 interested firms. Its latest partnership with Garnica, a Spanish construction company owned by the Carlyle Group (NASDAQ:CG), will cement its place in the buildings industry. 
With its recent success, Woodoo intends to double its team and is currently hiring for 40 new staff. The completion of its second industrial facility will allow it to increase its current manufacturing capacity by 14,000 square metres per year, enabling it to lower its costs while serving additional customers. 
The growing startup will also continue its collaboration with the University of Applied Sciences for Wood and Forestry, an academic partner with which it is working to promote the adoption of sustainable forestry. As Boitouzet explains, such collaborations offer numerous benefits: 
"It is a great way to pool expertise, gain skills, and influence innovators on the complex topics the industry is facing – while gaining visibility and credibility." 
With this in mind, Woodoo intends to join forces with various institutions including KTH University, ETH Zurich and MIT Media Lab. It will also accelerate its industry partnerships, having entered discussions with the likes of BIG, Assembly OSM, Sobrato and Sidewalk Labs.