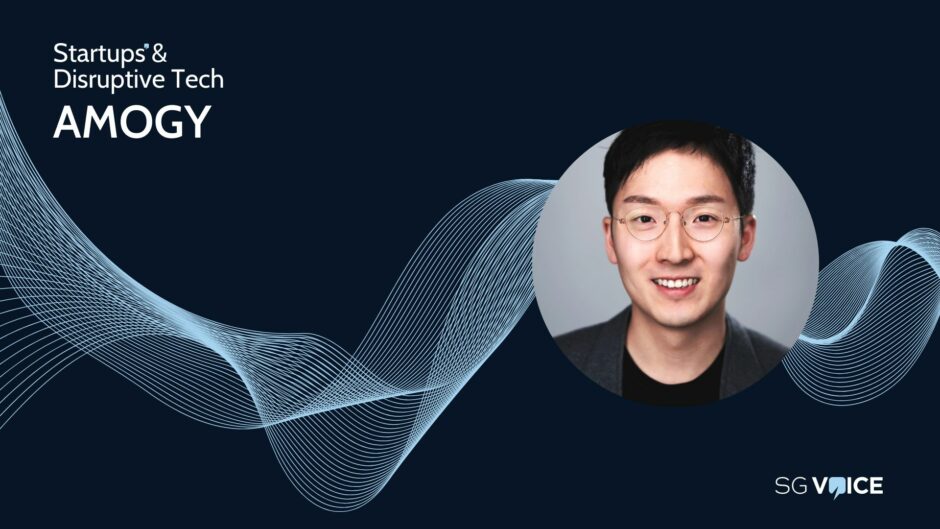 In November 2020, four young graduates from the Massachusetts Institute of Technology banded together with the foundation of Amogy. Seonghoon Woo, Young Suk Jo, Hyunho Kim and Jongwon Choi have since been joined by over 140 employees as their company has expanded from its New York headquarters to additional offices in Houston and Norway.  
With cumulative investment of over $200 million, Amogy claims to have unlocked a powerful source of carbon-free energy to be used as a fuel for heavy industries. Its latest fundraising round was led by SK Innovation, with global support from the likes of Aramco Ventures, Temasek, MOL PLUS and Korea Zinc. 
Company mission: 
Amogy's mission is to unlock the potential of liquid ammonia, creating a clean source of energy and accelerating the net zero transition.  
"Ammonia serves as a viable alternative to traditional fossil fuels with the potential to power various industries while significantly reducing their environmental impact," says Maciek Lukawski, Amogy's head of strategy and business development. "The development of ammonia is a crucial component in establishing global energy security, which is a top priority for governments worldwide." 
The goal may be ambitious, but it is unquestionably worthwhile. With potential applications in hard-to-abate sectors such as commercial transportation, ammonia's use as a carbon-free fuel could deliver a major reduction in global carbon emissions. 
How does it work?
Amogy's solution is a compact chemical reactor that splits liquid ammonia into hydrogen and nitrogen. According to Lukawski, the incorporation of a high-activity catalyst ensures that the reaction takes place more efficiently than could be achieved by competing designs.  
Once the cracking process is complete, the hydrogen can be used to generate power via a conventional fuel cell. Essentially, the company intends to leverage hydrogen's benefits while overcoming its limitations through the exceptional storage capabilities of liquid ammonia. 
"This proprietary design leverages the superior physical characteristics of liquid ammonia with the performance advantages of hydrogen," Lukawski explains. "Because it can easily be stored as a liquid, ammonia proves to be a superior choice over hydrogen storage in terms of affordability, efficiency, and cost-effectiveness." 
Target market
With its high energy density and comparably simple storage requirements, ammonia has been championed for its potential use in the combustion-driven applications of industries such as shipping. With the introduction of new regulations, targets and penalties, these industries are ramping up their search for renewable, low carbon alternatives. 
"The International Maritime Organization has adopted ambitious emissions-reduction targets, including a goal to reduce the greenhouse gas emissions of global fleets 40% by 2030," Lukawski points out. "To achieve these goals, commercially viable zero-emissions vessels must begin entering global fleets very soon, as most vessels have a lifetime of 20-30 years.  With over 150 global ports capable of storing ammonia in liquid form, ammonia is an ideal carbon-free fuel solution for maritime vessels." 
The maritime sector is of particular interest to Amogy, though its products will also be targeted towards other forms of commercial transportation. Having tested its technology with a 5 kWh drone, a 100 kW tractor and a 300 kW truck, its next milestone will be the launch of an ammonia-powered tugboat. The 1 MW vessel is expected to be ready by the end of 2023, followed by the company's first commercial offering in 2024. 
Infrastructure remains a challenge
"For ammonia to be adopted as a renewable fuel, supporting infrastructure will need to be put in place," Lukawski acknowledges. This is a big challenge, he says, but it is made slightly easier by the fact that more than 200 million tons of ammonia are already being produced and transported annually for use as common fertiliser. 
Ultimately, Lukawski believes that the biggest challenge is not simply the lack of infrastructure but rather the limited awareness of ammonia's potential. With a better understanding of the opportunity at hand, policymakers may be incentivised to accelerate new developments and promote the adoption of alternative fuels. 
A collaborative approach to continuous growth
"We would like to see more collaboration between Amogy and policymakers," Lukawski proclaims, emphasising the need for greater awareness. "Fortunately, in other areas of the world like Europe, we're seeing more regulatory acceptance of ammonia as a fuel, and we're seeing a lot of policy movement around the world in the right direction." 
Following through on this collaborative approach, Amogy will partner with various players in the maritime industry to encourage the adoption of ammonia fuels. Already, the company has been working with Yara Clean Ammonia to commercialise low carbon ammonia as a well-to-wheel solution.