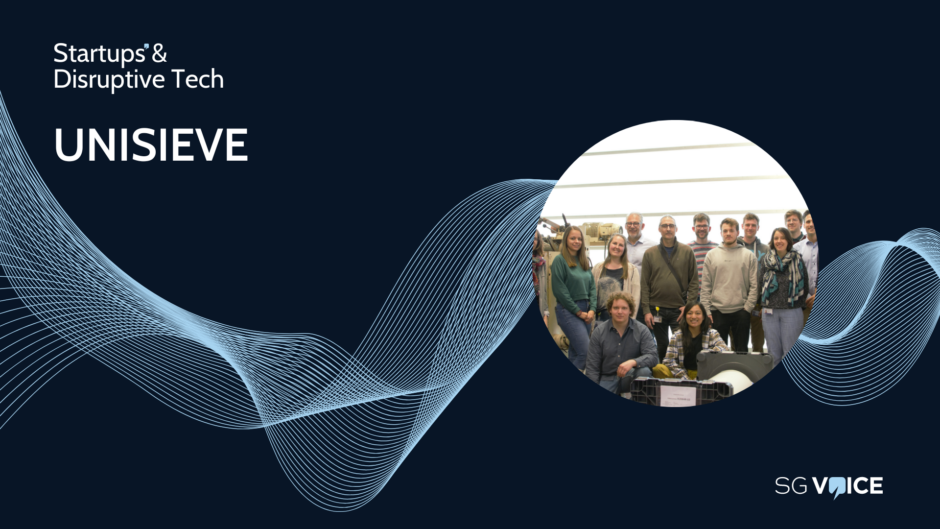 UniSieve enables the scalable fabrication of mechanically flexible molecular sieving membranes.
UniSieve was established in 2018 by university class fellows Samuel Hess and Elia Schneider. Whilst studying at ETH Zürich, they discovered the means to manufacture and integrate porous crystals (zeolitic materials) into polymeric membranes.
What problem are you solving?
Heavy emitting industries mostly depend on thermally driven processes to separate or purify chemicals, energy carriers, or the emerging field of carbon capture. Thermally driven separation processes are so energy intensive that they consume up to 15% of the global energy used.
Dedicated to complying with the Paris Agreement of targeting net zero emissions, these industries face the immense challenge of creating energy efficiencies in their legacy, highly energy-intensive assets worth billions of dollars. For example, in chemical plants, a major energy drain is the chain of separation and purification steps because it still depends on highly energy-intensive thermal processes.
Overall, state-of-the-art separation technology today is consuming over 10% of global energy. UniSieve claims that its add-on solution allows clients to save up to 90% of energy, recover and recycle valuable products and minimize emissions. 
What is your product and how does it work? 
UniSieve stands for 'universal sieving'. Molecular sieving is a separation principle based on size exclusion. Smaller molecules can permeate the membrane fastly, while larger ones get retained.
Without heat or cold, its membrane-based separation solutions can separate chemicals, energy carriers, or CO2 from flue gas based on size exclusion. Like a coffee filter holding back the powder from the espresso shot, the UniSieve membrane can separate molecules that vary by a fraction of one-tenth of a nanometer. 
How much money have you raised to date?
So far, the company has raised over €10 million, including pre-seed funding from Wingman Ventures and grants from the EU, the Swiss government, and private foundations. Its latest round was a $5.5 million pre-seed fundraise in April 2023.
What is the total addressable market?    
UniSieve is targeting the chemicals separation market for propylene and ethylene, as well as CO2 capture markets. Propylene and ethylene are the most produced chemical feedstocks worldwide, with a market valuation of $360 billion in 2022.
What do you perceive as being your biggest challenge?
"A major challenge we already mastered was building up full-scale production with little capital in a relatively short time," says Hess. "Our next challenge will be to scale our production quickly to meet the large demand."
What do you think it will take to scale up your product and on what timeline? 
"We already build our in-house production unit for full-size production and have contractors aligned for additional production steps needed. Now we are working on standardizing our production supply chain to deliver the first separation solutions within 2024," he adds.
"So far, we have conducted several pilots with market leaders and are now progressing to technology demonstration in containerized or skid-mounted units."
Who do you consider your biggest rivals?  
According to Hess, currently, there are no commercially available membrane solutions for most chemical separations, and distillation is a state-of-the-art technology. There are a few companies such as Imtex trying to get into the market of chemical separations.