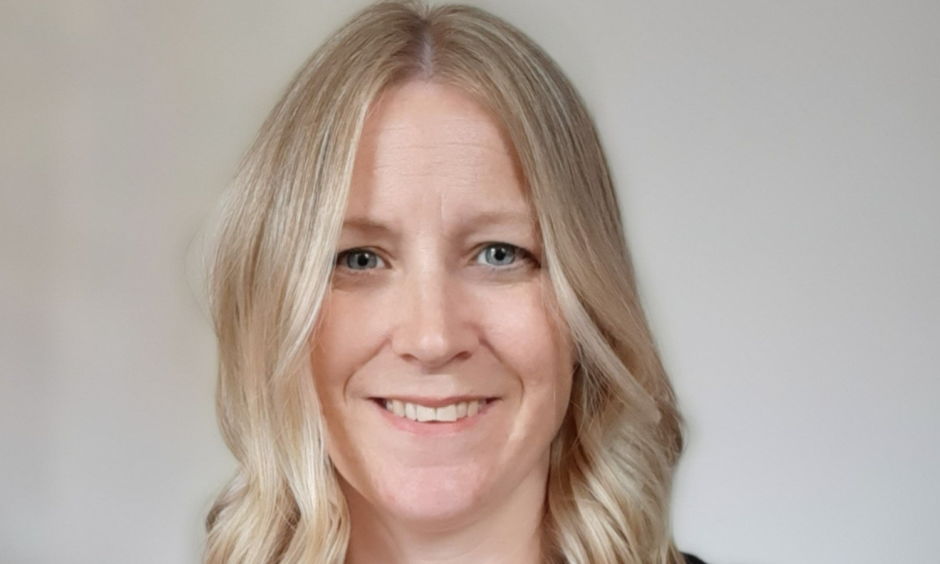 International Women in Engineering Day (INWED) is celebrated on June 23 every year around the world to honour women in the field of engineering.
With this year's theme being ​​'Make Safety Seen', SGV caught up with Lisa Doyle, Operations Group Lead and Chief Safety Engineer at Kent, a global leader in integrated energy services.
What made you choose a career in engineering?
I had a natural flair for maths and sciences, and I didn't want to be a doctor, dentist or accountant. Now 25 years later, I'm so glad I went down this career path of becoming an engineer. At Kent, my technical role is as a safety engineer, helping clients to identify hazards and analyse risks, mainly for offshore oil and gas assets. I am also part of the UK consulting operations team, with responsibility for our teams and offices in Glasgow and Edinburgh.
 What are the advantages/challenges of being an engineer in a male dominated industry?
I do think there have been times where I missed out on some opportunities because I didn't fit the typical profile of the best engineer or leader. I think women bring a different perspective and that we challenge some behaviours that are otherwise encouraged by a meeting full of men.
Is enough being done to promote/encourage women in engineering?
In a word, no. This must start at a very young age. Even by early secondary school age, so many girls have closed themselves off from STEM careers – thinking that they are 'too hard', 'too dirty' or 'not cool' – teenage girls are very impressionable and will do anything to avoid standing out as different.
What has been your biggest win throughout your time at Kent?
Away from literal wins, such as beating all the guys at axe throwing and archery at recent social events, I am privileged to be in a position where I can influence how we treat people and help them to shape their careers and make Kent a great place to work.
What does this year's 'Make Safety Seen' theme mean to you as an engineer?
From safety systems to personal equipment, amongst other crucial requirements for working on-site as engineers, these are designed based on the body dimensions and strength of a typical man – overlooking the potential for much smaller people, including women, to need to be able to use these in order to do their job safely. Highlighting issues, like the need for women-specific PPE, should encourage companies to do all they can to make working on site for all engineers safer and more comfortable – and ultimately make engineering more appealing as a career.
What is your view about the role of women as drivers of change in energy transition?
The same as it is for men as drivers of change. I think everyone needs to listen carefully to ideas being put forward and critically analyse the benefits of different options. Those who drive change need to be strong decision-makers, who understand where the biggest impact can be made and not be pressured into action by those with vested interests.  This is about humans driving the change the industry requires, without ulterior motive, and regardless of gender.
The energy industry is undergoing a significant shift, with constant pressure to change its ways. What do you think about that?
I think we need to be careful not to push so hard that people no longer want (or feel it is socially acceptable) to work in traditional energy markets. It is important that the transition is managed carefully and that we can continue to safely produce oil and gas until suitable and sufficient alternatives are in place – rushing could be dangerous. I am nervous that pressures to decarbonise by somewhat arbitrary target dates will mean decisions being led purely by politicians rather than hand-in-hand with scientific/engineering experts. It is, however, exciting to see the developments being made and new thinking that will allow us to deliver energy in a more environmentally responsible and sustainable way.
 What does representation mean to you as an engineer?
For anyone who thinks that representation doesn't matter, imagine being the only person who looks like you doing a particular job and how uncomfortable that could make you feel. On my only offshore trip (this was at least 15 years ago – I hope things have improved since) there were no female toilets or showers (which did mean the bonus of getting an en-suite cabin) and my (female) roommate was completely bemused when I told her that I was neither a cook nor a cleaner. Never felt more out of place in my life! Representation matters.