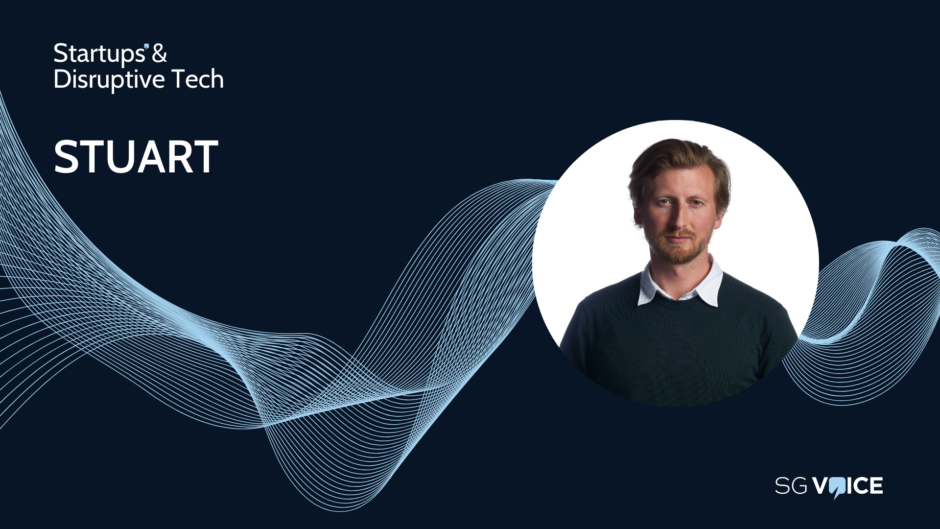 Stuart is a tech logistics company connecting businesses of all sizes to local couriers with a focus on sustainability.
Stuart Delivery Limited was founded in Paris, France in 2015. It received a €22 million investment from Geopost in 2015, following an initial round of seed funding.
What problem are you solving?
"We are striving to build the next last-mile delivery platform. That means providing fast, precise, and reliable delivery propositions and accelerating the transition to low-emission vehicles to minimise our environmental footprint," says Will White, Stuart's global head of sustainability. "Simultaneously, we're optimising productivity and efficiency to maximise our positive social and economic impact, both for couriers and wider urban communities. We believe that our approach and values will support the changing needs of businesses and consumers in the future."
What's your industry of operation?
Given the explosion of e-commerce and instant delivery services, the number of packages delivered is expected to double over the next five years. Urban logistics, however, needs to move on from ageing internal combustion engine fleets and outdated processes.
Stuart wants to disrupt last-mile delivery in urban areas and maximise the efficiency of each network and journey by optimising densities and combining packages, investing in the transition to electric vehicles, and utilising unused urban spaces as hubs.
What is your product and how does it work?
Stuart connects businesses to a fleet of local independent couriers in the UK, France, Spain, Portugal, Poland, and Italy. Its platform enables businesses to offer customers various delivery options, including instant and scheduled delivery (same-day, next-day, and nominative-day). Businesses can integrate the platform into their existing systems, making it easy to manage their delivery operations while still maintaining their own customer relationships.
What's the total addressable market?
According to a report by McKinsey & Company, the European last-mile delivery market is projected to grow to €60 billion by 2025, presenting a significant opportunity for all businesses in this sector.
What do you perceive as being your biggest challenge?
"We are committed to reducing our carbon footprint. However, this involves influencing behaviours outside our control," adds White. "This includes, for example, the vehicle choice of independent couriers, the lending requirements of courier-facing finance companies, the consumption choices of end customers, and the emission policies of city administrations."
"Our role is to work with the market to support, as much as our position allows, the development of the right incentives, partnerships, and value propositions that will accelerate the transition to a low-carbon system."
Another challenge is using the company's position as an urban logistics provider to find ways to maximise the social and economic benefits for the thousands of independent couriers who find work via its platform and for the communities that they serve.
What do you think it will take to scale up your product and on what timeline?
"Growth remains a priority, although we are already at a scale in some markets. Our focus is on increasing our client base profitably, which increases network densities and drives productivity gains that support our sustainable goals," says White. "Alongside this, our product is continually improving, allowing us to deliver more efficiently, transparently, and flexibly to facilitate and incentivise couriers, clients, and end customers to make sustainable choices that will become the norm over the next few years."
What is your next big milestone?
Stuart's next big goal is to support the transition to a fully low-emission fleet for its courier partners, which are bikes and electric vehicles, across the next five to 10 years. This is expected to enable the company to reach net zero by 2035 as part of its Science Based Targets Initiative (SBTi) commitment.
"Both the demand and supply sides are relatively immature, so we need to work with couriers and vehicle operators and providers to increase adoption while also pushing for infrastructure development such as electric charging and battery swapping," says White.
Who do you consider your biggest rivals?
"We have a fairly unique proposition," White notes. "While there are several last-mile delivery services, Stuart's partnership model differentiates itself in that our clients can use our platform and access courier partners while maintaining their own customer relationships."
"This fills a specific role within that landscape, and it is certainly a market that will grow and expand in the future. I hope we can work with other industry leaders to achieve a better delivery system."
What's the role of lawmakers and regulation is key in achieving change?
White concludes: "Companies can aspire and provide leadership but often face a bottom-line constraint preventing them from moving too far ahead of the competition, especially in tough economic times. Regulation can move the goalposts with the stroke of a pen, setting the baseline at the emerging higher standard and creating a new level playing field from which leaders can once again push forward."