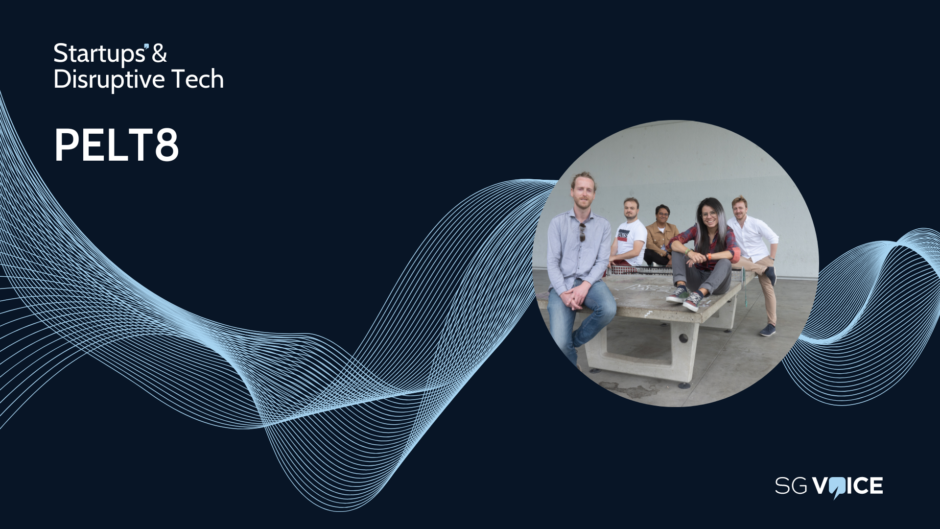 Pelt8 enables climate action through the platform with scalable processes and controls to collect sustainability-related data in a traceable way.
Pelt8 was founded in Zurich, Switzerland, in 2021 by Julian Osborne and Gwen Jettain. It has received a CHF500,000 pre-seed round through angels including Andreas Bezner, co-founder and chief executive of Stableton, Ralph Mogicato and other SICTIC investors.
What problem are you solving?
Enterprises must enhance transparency in non-financial performance to meet stakeholder demands, including regulators. Many began their sustainability journeys using spreadsheets and limited reporting, resulting in data quality issues, scalability limitations, and manual effort.
According to the startup, spreadsheets fall short of the current requirements for auditable investment-grade ESG data. Enterprises now need systems to measure, report, and improve their ESG programmes, particularly in reducing carbon emissions. This highlights the need for integrated solutions for external reporting and sustainability program management.
"The problem and our solution are both industry agnostic," Jettain says. "The problem of data collection in an efficient and auditable manner applies across industry and company sizes with at a lesser degree SMEs who have less pressure to be transparent about their operations."
W
hat is your product and how does it work?  
Pelt8's focus is to make this process efficient and most importantly auditable and verifiable. It scouts and provides climate and sustainability tech services to its clients through a marketplace to support them in developing capabilities internally and progressing their business transformation.
It has a unified tool to manage all their non-financial data and use it as a basis for emission management, climate risk calculation, biodiversity scores, etc., as well as reporting.
What is the driving force/mission behind your business?  
"Our mission is to empower businesses to build sustainable future through knowledge and technology. Achieving this cannot be done in isolation, this is why we strongly believe in ecosystems," Jettain says.
In 2023, it organised the first Swiss Climate Reporting Forum to provide a platform for sustainability professionals to learn from experts in the domain, and published best practices on the topic in a whitepaper titled Climate Reporting Blueprint. It also recently joined as one of the founding member the Green Fintech Network, an association aiming to foster the Swiss green digital finance ecosystem.
What's the total addressable market?    
Despite its fragmented nature, the ESG software market is already very large. The startup's own analysis indicates a European and North American total addressable market (TAM) of more than €9 billion in 2021, of which around €6 billion was estimated to be serviceable based on the profile of addressable companies and whether the adoption of ESG software is realistic given its complexity and cost.
Europe accounts for around half of the serviceable available market (SAM), but has a notably lower penetration rate of 12-14% versus 40% in the US, the UK, and Canada.
The market is characterised by strong momentum from a variety of directions, including external factors as well as internal aspirations within companies and the need for process optimization, which is set to increase the adoption rate of ESG software in companies. Looking ahead, three primary growth drivers should be considered: regulation, operational improvements, and the demand for transparency.
What do you perceive as being your biggest challenge?
According to Pelt8, its biggest challenge and opportunity is about scaling its operations.
"With regulations incoming we could get ahead of ourselves and decide to make significant investments but it is not given that companies will systematically seek a solution to deal with these requirements from the start," Jettain adds. "We believe that we are still in an innovators' market and that many companies are likely to go to consultants first and foremost. Developing our relationship with consultants will therefore be critical."
Who do you consider your biggest rivals?  
Pelt8 says that consultants who do not seek to help their clients build internal capabilities would be big rivals, as they will make their clients dependent on them to progress, which the startup says will not help companies undertake a real business transformation.