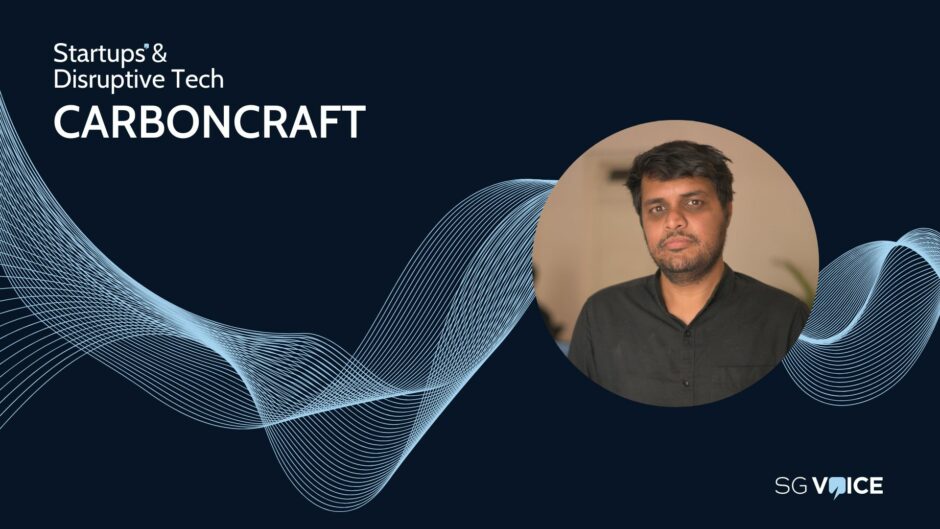 Founded in 2019, CarbonCraft has developed a carbon sequestering process for the production of sustainable construction materials. Having started its journey in Karnataka, the company has set its sights on mass adoption right across India. 
Company mission:
"CarbonCraft's vision is to build cleaner cities," says Tejas Sidnal, who founded the business. "The ultimate mission is to build carbon-negative products and empower local artisans while creating an environmental impact with social inclusivity." 
It's an ambitious goal, but incredibly necessary. The built environment is estimated to account for almost half of the world's greenhouse gas emissions, a fifth of which are thought to arise construction processes and building materials. As urban populations continue to grow, the construction industry will also need to expand. 
Buildings are also a major driver of air pollution, whether through the production of conventional materials or through the energy consumed during their lifetime. Of course, this pollution is maximised as more and more buildings are packed closely together, as is the case in many cities all over the world. With its dense population, Indian cities are particularly polluted, with vulnerable communities exposed to the worst of the consequences. 
From captured carbon to sustainable construction materials
CarbonCraft's solution is to capture carbon emissions and transform them into sustainable building materials. Essentially, carbon is extracted from the atmosphere and permanently stored within a wide range of products including aggregates, tiles and bricks. 
These materials can then be used as a direct replacement for traditional alternatives, mitigating the footprint of producing construction materials. According to the company's estimates, each one of its tiles can save around five kilograms of CO2 equivalent when compared to conventional versions. 
Furthermore, CarbonCraft's products are entirely free of the volatile organic compounds that cause traditional buildings to effectively pollute themselves from within. By avoiding these indoor pollutants, the company hopes to deliver a cleaner and safer environment. 
Target market:
According to CDP, the climate-related risks identified by Indian businesses could amount to more than $86 billion by 2026. On the other hand, those that engage with effective solutions could access around $34 billion in new opportunities. 
"There is a pressing need for the existing companies in the construction sector to comply with ESG standards," Sidnal explains. "It is estimated that every year, $200 billion in business opportunities are lost. CarbonCraft tile is heading its way to complying with ESG criterion, capturing the green building materials market." 
This presents a major opportunity for the early-stage startup. Indeed, the global market for green building materials was estimated to be worth around $335 billion in 2022. With a projected compound annual growth rate of 11.3%, it could be valued at just over $786 billion by 2030. 
Preparing for widespread adoption
Having been bootstrapped since its foundation, CarbonCraft has already seen some success.  
"Adidas has been our recurring client," says Vinitha Manoharan, the company's architect. To date, Adidas (ETR:1ADS) has integrated CarbonCraft's materials into eight of its retail locations.  
As with any budding startup, however, CarbonCraft is likely to face the occasional bump in the road. 
"India is a price sensitive market," notes material engineer Tajuddin Ansari, voicing his concern that the ideology of sustainable construction is yet to take off. Still, Ansari remains optimistic. With the right policies and mandates in place, he believes that sustainable materials will one day take off. 
"Once we attain economies of scale, CarbonCraft's solution would become ready for mass adoption in India," he concludes. This vision appears to be shared by the rest of the team, ensuring their collective motivation towards a series of ambitious goals. 
By 2035, they hope to have built around one million homes. If successful, this would result in savings of approximately 100 metric tonnes of carbon equivalent emissions. According to Manoharan, there may also be opportunities in the construction of public buildings as Governments start to opt for more sustainable products. Ultimately, she believes that CarbonCraft could play a significant part in accelerating India's net zero transition.