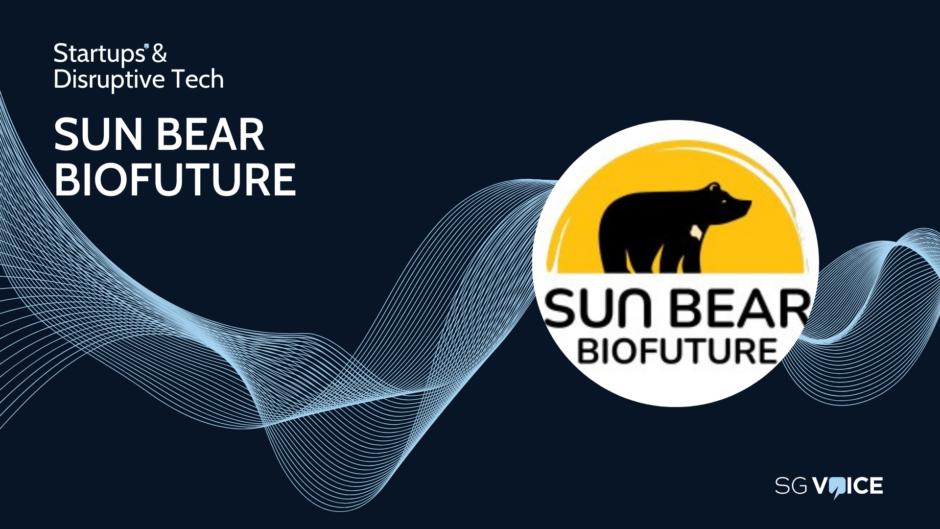 Sun Bear Biofuture has developed a yeast-based alternative oil using synthetic biology, precision fermentation and machine learning to create a sustainable and economically viable palm oil substitute with applications in various industries.
Ben Wilding, Laura van Marrewijk and Ben Williams founded Sun Bear Biofuture in Cambridge in 2022, backed by a £120,000 investment from the Carbon 13 accelerator programme. 
The company has raised £620,000 in equity financing and £700,000 in grants. It hopes to raise its seed round in 2024 to progress its scientific research and development and to build a pilot plant for small-scale production.
Its partners and investors include a range of organisations and partners within the food and agri-tech sectors, such as Carbon13, Startlife, MassChallenge, Aberinnovation, Evolutor, Plug and Play and Bornean Sun Bear Conservation Centre.     
What is the product and how does it work?               
Sun Bear Biofuture's product is an alternative oil created through the utilisation of yeast, designed to serve as a seamless replacement for palm oil. Employing synthetic biology, precision fermentation and machine learning, the company refines the yeast into a specialised strain capable of generating economically feasible volumes of oil.
This can be used across diverse sectors, spanning from cosmetics to the culinary industry. Through a biological process, the yeast efficiently converts sugar into oil, offering a natural and sustainable solution.
"The magic comes from synthetic biology and precision fermentation, which makes it possible to produce large quantities," the company says.      
What problem are you solving?    
Sun Bear Biofuture says it is dedicated to addressing environmental concerns and the challenges posed by climate change. This focus has led the team to concentrate on the development of an alternative option for palm oil. Because its production is associated with deforestation, it causes significant carbon emissions and loss of biodiversity.
While the market for palm oil is projected to increase from its current $70 billion value to $100 billion by 2030, there is a notable absence of sustainable approaches to facilitate this growth. In light of this, the company says its alternative oil can be seen as a crucial and indispensable solution.
Target market 
In the context of various markets where palm oil finds application, the company offers an alternative oil solution that can serve as a substitute. With a diverse range of uses spanning from cosmetics to food and biofuel, their aim is to replace palm oil across these sectors. Of particular interest is the food market, which accounts for 70% of palm oil consumption. Notably, a highly promising market currently is plant-based meat alternative brands.
Manufacturers in this sector are compelled to seek alternatives to palm oil due to consumer reluctance. Coconut oil and other substitutes are employed, but they lack the advantageous functionalities of palm oil. This issue becomes evident, for instance, in the excess oil accumulation when frying a plant-based burger patty, resulting in an unfavourable consumer experience. 
What's the total addressable market?  
The total palm oil market size is $70 billion, and the entire vegetable oil market is worth $250 billion. 
How are you disrupting your market? 
Approximately 90% of global palm oil production takes place in Indonesia and Malaysia, necessitating conditions that lead to the deforestation of some of the most biodiverse rainforests globally. The extensive distribution of palm oil relies on a complex global logistics network. 
In contrast, the alternative oil proposed by the company can be produced in close proximity to its intended use location. This streamlined approach not only simplifies supply chains for manufacturers but also bolsters food security for adopters of the solution.      
What do you see as your biggest challenges? 
Similar to the challenges faced in the alternative protein sector prior to the emergence of alternative oils, scaling up production poses a significant hurdle. Presently, the available capacity falls short of meeting the necessary quantities to effect meaningful change, compounded by regulatory considerations. 
Employing synthetic biology as our approach entails the creation of novel food products, a process that requires 2 to 3 years for approval in the UK. These timelines and prerequisites vary on a global scale, creating a multifaceted landscape within which to introduce innovative products, further adding to the complexity of the endeavour.
 What will it take for you to scale up, and in what timeframe?  
"Our goal is to have our first commercialisation projects and scale up underway in 2025," the company says. In order to achieve this, "we will be highlighting a non-food marketplace in which we can launch more quickly, whilst in tandem working on the regulations for our novel ingredients."
It notes that it will need further investment and finances to help scaling up and continue growing its team. "We aim to be a $1 billion revenue business within 10 years," the startup adds.
What's your next big milestone? 
The company's objective is to provide samples of its oil to customers and initiate testing by the conclusion of 2023. It says it is actively forging strategic partnerships and proactively establishing production capacity, ensuring preparedness for the forthcoming stages.
How can you create synergies in your sector/where would you like to see collaboration?  
"We have developed a wide network of great partners from research facilities, such as Aberystwyth University and their Aber Innovation institute through to accelerator programmes, such as Carbon 13 and Startlife, who have been integral in us networking into corporate partnerships too," Sun Bear Biofuture notes.
"We are also utilising grants to build collaborations with world famous research institutions, some of which we have already won and some we are waiting to hear about."