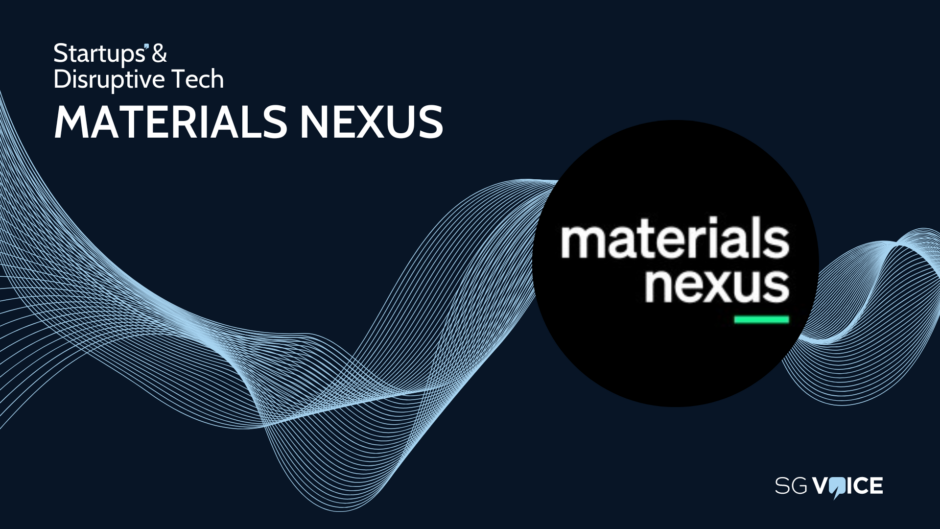 Materials Nexus uses AI and advanced quantum calculations to accelerate new material discovery and design. 
Cambridge-based startup Materials Nexus was established in December 2020 by Jonathan Bean, Robert Forrest, Jonathan Pillow and Nick Stirk. It has secured £3 million in funding to date, including a £2 million round in July 2023, and is working with two FTSE 100 companies in the chemicals and aerospace areas.
What problem are you solving?    
According to Materials Nexus, many green technologies, such as wind turbines and electric vehicles, can benefit from developments in efficiency and performance from their advanced material components. This is because they often rely on the mining of rare-earth materials and precious metals, in processes that can be harmful to people and the environment.
The importance of advanced materials is critical as the world engages in the sustainable transition, but their social, environmental and economic costs can be high while there is a continuous need for performance improvements. According to the startup, the development of sustainable materials is based on an incremental experimental approach, which is slow, costly and can have diminishing returns. 
What does the company do?                           
Materials Nexus is developing a platform to discover new sustainable materials by using the principles of quantum mechanics and AI to accelerate the searching process for new materials. The company wants to mitigate the environmental impact stemming from widely used materials such as concrete, steel and glass, which collectively account for 50% of global CO2 emissions.
This endeavour is tailored for the automotive, aviation and chemicals sectors, where the company is looking to enhance net-zero technologies such as renewable energy generation, energy storage and electric transportation by redesigning the advanced materials that underpin them, providing higher efficiency, performance and sustainability and lower costs.
What's the total addressable market?  
When considering the question of market potential and its impact on the industry landscape, the startup says that its total addressable market spans an impressive $20 trillion globally by factoring in the need for materials.
The conventional approach to materials science has largely been experimental. The company says that AI can accelerate research and development processes, which are undergoing a profound revolution. This technological advancement can enable it to disrupt the market by conducting R&D more swiftly and efficiently than ever before.
What do you see as your biggest challenges?         
"Our biggest challenge is that there is such a huge demand for materials that we need to focus our efforts on one area in the first instance," the company says.
How can you create synergies in your sector?
The company says it has historically used the three Rs with respect to sustainability: reduce, reuse and recycle, though it is now proposing a new approach – to 're-engineer', where new materials are developed for certain applications. 
Who's your greatest competition?              
"Our greatest competition is from the old mindset associated with the way of doing things historically with trial and error experiments," Materials Nexus says. "But what gives us confidence that this mindset can be shifted is that a similar revolution has occurred in the drug discovery industry over the last 30 years with great companies like Exscientia and Schrödinger which have developed drugs at a super fast time."