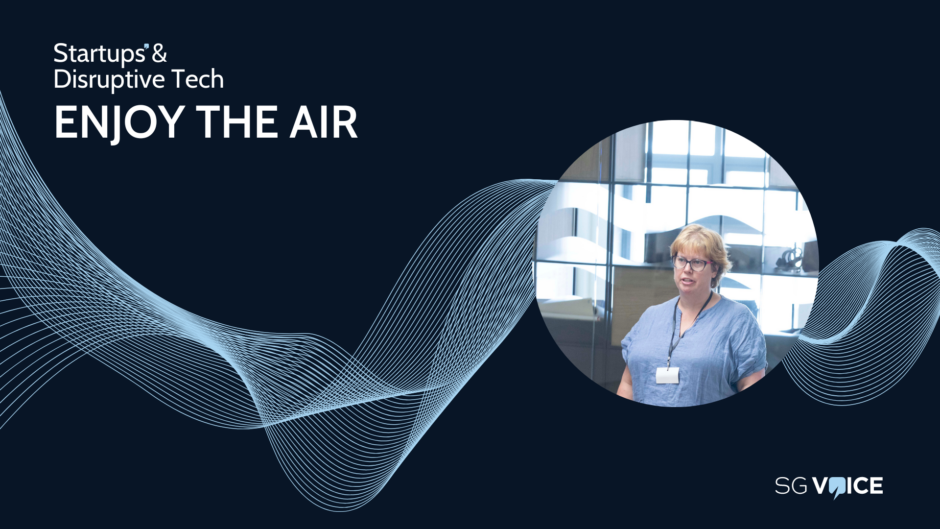 Enjoy The Air consolidates and simplifies existing complex environmental data from all of the key sectors, providing full visibility of the real health and financial risk of poor air quality.
Established in Glasgow, Scotland, in 2020 by Kate Barnard and Errol Kruger, Enjoy The Air's mission is to address the issue of air quality. It has received funding through debt, equity-free investments and government grants.
The company says that air quality is a significant problem that affects everyone and is interconnected with several of the United Nations Sustainable Development Goals. The current attempts to tackle this problem, however, are not well-coordinated and fragmented.
What problem are you solving?
The company offers a solution to this problem by integrating various types of data related to air pollution, health impacts and economic costs. By bringing together this comprehensive set of information, Enjoy The Air wants to empower communities, local authorities, businesses and even entire nations to make more informed decisions and develop better solutions to improve air quality – and is doing so by connecting and merging various data sources, in what it calls a pioneering shift in the way we comprehend intricate environmental data. 
"We transform complex air quality data into simple, practical information," Barnard says. "We support local authorities to understand the health and economic impacts of air pollution in their area to justify actions and budgets for cleaner air."
"Our unique HALO system provides personalised data outputs for communities to empower local teams to make informed decisions and tackle air pollution," adds Barnard. Through partnerships with governmental bodies, Enjoy The Air assists policymakers in crafting evidence-based and knowledgeable strategies aimed at fostering cleaner air and more healthful communities.
The startup operates within the realm of environmental and air quality concerns. Barnard says the company collaborates closely with policymakers, healthcare experts and local authorities to address these issues. The main challenge is the lack of coherent information regarding air quality, which is impeding the ability to make impactful decisions at a local level and impeding the overall advancement of better air quality and public health.
What's the total addressable market?
Nearly everyone on the planet is exposed to air pollution levels that exceed those recommended by the World Health Organisation. Air pollution is attributed to almost 12% of deaths globally, with the UK experiencing it as a factor in one in 20 deaths and around 9,400 premature deaths in London alone. The UK's Environmental Audit Committee has estimated that the health costs of air pollution are over £20 billion a year.
Barnard notes: "Air pollution is leaving a mark on our environment and our health. These stark figures reveal the urgent need for effective solutions and meaningful action to support communities to clean up the air."
What do you perceive as being your biggest challenge?
As a startup, the company faces ongoing struggles in managing cash flow and allocating sufficient time to complete tasks. Operating with limited resources within the confines of a startup budget, Barnard admits that the team encounters difficulties in maintaining pace with their commitments and determining priorities.
Throughout the process of scaling up, the company has focused on optimising operations. With a team dispersed across the globe, maintaining organisation is paramount to facilitate seamless coordination across different time zones.
What are the current available solutions not doing? 
The existing solutions primarily offer tailored responses, Barnard says, encompassing aspects such as assessing present pollution levels, identifying health issues linked to air pollution, suggesting transportation enhancements for its reduction and advising individual behavioural changes.
What sets Enjoy The Air apart, according to Barnard, is its ability to assimilate all these diverse datasets and infuse its approach to yield contextualised answers suitable for local authorities, businesses or Integrated Care Boards. This process contributes to decision-making and the development of business strategies by comprehending the holistic community-wide implications.