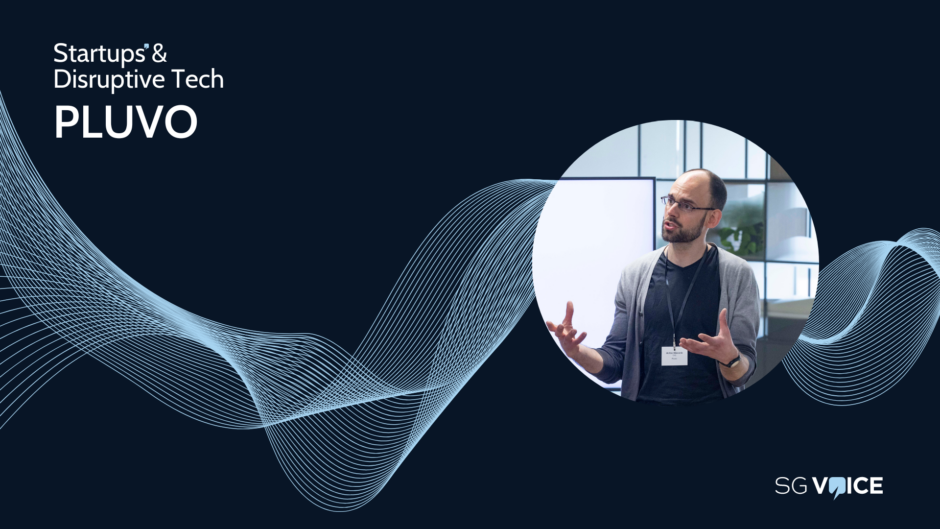 Pluvo develops and deploys solutions that actively monitor and remove airborne pollutants from public spaces, while providing an advertising medium.
Established in London in 2018 by co-founders Matteo Maccario and Rikesh Chotai, Pluvo wants to address air pollution as it becomes the biggest environmental threat to global health. The company has received £700,000 to date from a mix of grants from InnovateUK as well as a pre-seed round with backers such as Namier Capital and Embryo Ventures.
What problem are you solving?
Pluvo says it develops and deploys solutions that actively monitor and remove airborne pollutants from public spaces, helping to create healthier and safer spaces for us all. The objective is to eliminate air pollutants from communal areas, furnishing unpolluted air zones where individuals can reside, labour and engage in recreational activities.
Air pollution stands as the primary environmental peril to worldwide well-being. In order to achieve the UN's Sustainable Development Goal (SDG) 3, which relates to good health and well-being, we need to substantially reduce the number of deaths and illnesses from hazardous chemicals and air, water and soil pollution and contamination.
According to the WHO's figures, 99% of the world's population lives in places that do not meet its air quality standards. While outdoor air pollution has been linked to as many as 4.2 million deaths, WHO also estimates that almost 2.4 billion people are at risk from indoor smoke inhalation caused by the use of biomass, kerosene fuels and coal.
What is your product and how does it work?  
Pluvo offers a plug-and-play solution. Its flagship product, the Pluvo Column, represents an air purification totem designed for installation within any urban area equipped with mains power.
The Pluvo Column generates over 2,000 breaths of clean air per second while overseeing and recording the nearby air quality. It breathes in the surrounding polluted air and purifies it via a 3 stage scrubbing process using technology that eliminates harmful airborne particulate matter, targeted gases, such as nitrous oxides, and viruses with up to 99.5% efficiency.
The technology is encased in an out of home advertising medium, which allows landowners to offset costs through advertising and brand sponsorship.
"We operate at the apex of clean air innovation and out-of-home advertising," says the company. "We're disrupting both sectors by providing a solution that combines air filtration within the physical infrastructure of an out-of-home advertising totem."
What's the total addressable market?
The global digital out-of-home advertising market was £5.87 billion in 2021, having grown by 13.8% annually, while the air purifier market was £12.26 billion, rising at a rate of 8.1%.
What do you perceive as being your biggest challenge?
Pluvo says that educational initiatives and regulatory influence are needed to encourage landowners, such as rail operators, airports and commercial centres, to undertake substantial and extensive endeavours aimed at enhancing air quality within their premises. This process also involves a considerable time frame for realisation.
What will it take to scale up your product? 
In its efforts to expand, the company is pursuing collaborations with "a prominent transport hub operator" and "a progressive out-of-home media owner". Its objective is to deploy the Pluvo Column throughout its properties, beginning in 2024.
The company's next milestone is already underway as it is on the brink of initiating two commercial trials at rail stations in the UK. One of these trials is in partnership with Southwestern Rail at Salisbury Station, while the other involves Network Rail at Birmingham New Street Station.
Network Rail will install two upright 'totems' later this year to filter pollutants and viruses from the air on two platforms. It is hoped this will make platforms more pleasant for passengers by reducing the impact of train exhaust fumes.
Who do you consider your biggest rivals? 
"We don't really see anyone as 'rivals'," the company says, "As the problem we're looking to address is massive and needs many solutions to address, as well as the market benefitting from more companies helping educate the market."
"Companies like StaticAir and GreenCitySolutions are doing good work towards improving air quality in various spaces."