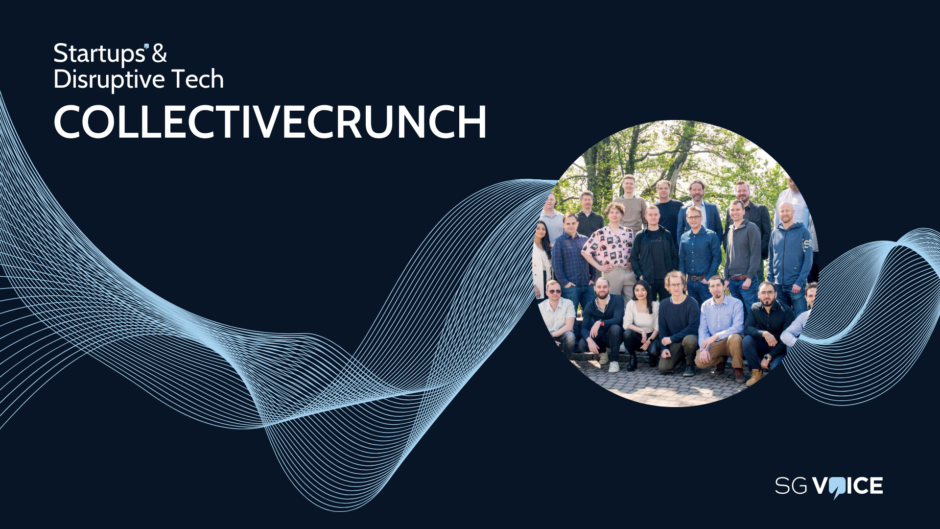 CollectiveCrunch has developed an AI-powered platform intended to enable sustainable forestry at scale.
The company was established in 2016 in Munich, Germany and Espoo, Finland by co-founders Rolf Schmitz, Jarkko Lipponen and Christof Danzl. 
What is your product and how does it work? 
CollectiveCrunch focuses on forest inventories, addressing the fundamental query of determining the number of trees of varying species and sizes/maturities within a specific forested area. Its flagship offering, named Linda Forest, made its debut in September 2019 in Finland and has expanded ever since, now operating across three continents.
A recent addition, currently in beta testing, involves predicting the risk of bark beetle infestations. These pests have caused significant destruction in European and North American forests, largely driven by climate shifts, but prevailing methods often identify the damage only after it's too late, according to CollectiveCrunch.
"We are aiming to predict outbreaks, thereby giving our customers an opportunity to be proactive and limit the damage," its founders say.
Linda Planet also quantifies the carbon sequestration occurring within forests and systematically tracks their biodiversity.
"From a technical perspective, our solution is truly big data," the founders add. "We today cover 23 million hectares, so we're talking petabytes. We make use of satellite data on a significant scale, much more than just optical data. And we use these data sets going back in time, some for decades."
"This gives us a lot of remote sensing data about the forests. We then take ground data to calibrate the remote sensing context. The result is a scalable system with verifiable accuracy. In effect this works like a SaaS solution where the customer subscribes to a service annually."  
According to internal analysis, its efforts have led to a reduction of over 130 million tons of CO2 equivalent in the atmosphere over a span of more than 10 years. This is roughly equivalent to the combined carbon footprint of Denmark, Finland, Norway, and Sweden in the year 2020.
What's the target market?
CollectiveCrunch's clients include major players in the forestry sector, such as Stora Enso, Finnish and Swedish State Forests, Metsä Group, Dasos Capital, and several Baltic state forest firms. The company also serves ENCE, Spain's largest forestry player. 
The EU is actively formulating regulations that will mandate forest proprietors with land areas exceeding 10 hectares to furnish carbon stock reports in the future, which will enable Member States to gain clarity on their respective national carbon allocations. According to CollectiveCrunch, its solution is strategically poised to cater to this segment of smaller forest proprietors, aligning effectively with the emerging market demands.
How are you disrupting the industry?
The company says its solution disrupts the status quo in many ways. For example, its product is self-learning and tracks the forest over time, while previous solutions were offered on a project basis.
"Outside of Northern Europe most forest inventories are done by manually sampling a forest area. This is expensive and inaccurate. In these markets we provide an opportunity to leap-frog our solution," CollectiveCrunch says.
"Most technical forest inventory solutions work only with remote sensing data. This means they provide a best-effort picture without a clear understanding of the accuracy of the solution," the company notes, adding that this is insufficient for decision-making and verification.
"Our solution makes extensive use of ground data for calibration and verification. This was essentially for the adaptation of our solution in commercial forestry. We are now working to bring our approach to carbon markets," the founders comment.
How can you create synergies in your sector?               
CollectiveCrunch expresses interest in forming collaborations, specifically within the realm of carbon analytics and biodiversity tracking. With a particular emphasis on carbon-related efforts due to the pressing need for climate action, the company intends to concentrate its efforts in this domain. CollectiveCrunch envisions partnering with an investor or an entity operating in prominent international carbon markets, such as Colombia, Costa Rica, or Paraguay.