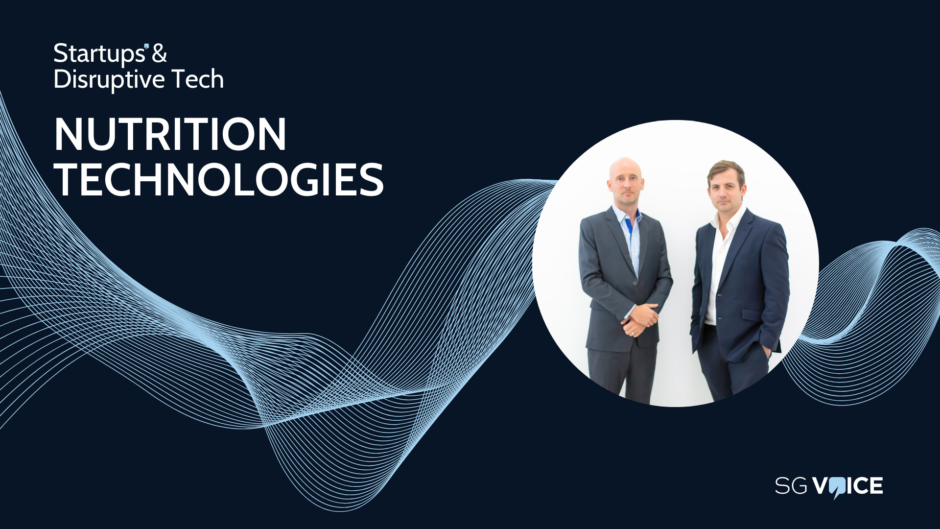 Nutrition Technologies manufactures and supplies insect meal, oil and biofertilisers to help feed the growing agriculture and feed industries around the world.
Headquartered in Singapore, Nutrition Technologies was established in 2015 in Vietnam by British co-founders Thomas Berry and Nicholas Piggott. It secured funding totalling around $30 million from investors that include Sumitomo Corporation, PTT (Thailand), ING Sustainable Investments, OpenSpace Capital and most recently from Bunge Ventures.
Why black soldier flies?
Black soldier flies are a tropical species, and grow quickly and efficiently in their natural environment. They evolved with no defence mechanisms, but rely on strength in numbers and rapid growth, so they can consume huge amounts of food and then reproduce at high rates.
Industrial production can be done with zero-energy inputs if done in the tropics, according to the founders. "That means we have lower energy costs and lower environmental impacts than producers elsewhere in the world, but still produced to the same quality standard," they comment. "They also prefer to eat decomposing food which is high in bacteria, so our fermentation system essentially super-charges their feed intake, speeding up their growth cycle even further."
What problem are you solving?
Nutrition Technologies is targeting aquatic habitat needs with a focus on fish welfare. The core objective centres around the creation of sustainable alternatives that cater not only to environmental considerations but also to the nutritional demands of animals.
The company has developed an industrial microbial decomposition technique utilising black soldier fly larvae. It transforms food waste and industrial organic by-products, traditionally destined for landfills, into invaluable resources. According to the company, this paradigm shift not only champions sustainable production methodologies but also effectively addresses the escalating demand for animal feed.
Seafood plays a vital role in human nutrition, providing over 3.3 billion people with at least 20% of their average protein intake, important fatty acids and micronutrients including selenium, iodine, iron, zinc and phosphorous. Indeed, the UN Food and Agriculture Organization has warned that seafood products are "essential in the fight against hunger and poverty". 
The growth of industrial aquaculture, however, has made seafood production unsustainable. Most farmed fish are reared on feed made from fishmeal and oils that are extracted from smaller species, exacerbating the ongoing decline of marine biodiversity. 
When combined with the land, water and energy requirements of its production process, it is estimated that aquacultural feed accounts for over 90% of the industry's cumulative environmental impact. 
What is your product and how does it work?
The company provides various offerings, all derived from black soldier fly larvae. These larvae are cultivated on traceable agro-industrial by-products, overseen through a certified production system adhering to GMP & HACCP standards.
The resulting B2B products are Hi.Oil, Hi.Protein and Hi.Frass, serving manufacturers of animal feed and fertiliser. Diptia is for the B2C segment, catering to homeowners, farmers, gardeners, and poultry enthusiasts.
What is your next big milestone?
Currently, the company ships substantial industrial quantities of materials throughout Asia and South America, and holds full authorisation as a manufacturer to export insect meal and insect oil to Europe and the UK, catering specifically to the pet food and aquafeed markets.
"By expanding our reach to these regions, we aim to contribute to the availability of sustainable and eco-friendly options for animal feed production," the founders say. "As we continue to expand, we have ambitious plans to introduce additional products for the B2C market, specifically targeting pet owners, farmers, gardeners, and poultry
enthusiasts."
What do you perceive as being your biggest challenge? 
"Although Black Soldier Flies are getting more attention in producing organic products these days, not everyone has adapted to using them," the founders note. "The functional benefits and the sustainable approaches we are using is the key point that we are channelling it to customers, but the insect industry is still developing key value propositions for different types of customer, which is normal for such a young industry."
"It's taking a while for those customers to see the proof-points and start
really investing in the sector."
The company, however, sees many opportunities to demonstrate the value of stable production amid growing awareness of the need of food security in light of recent events, such as the war in Ukraine and the effects of climate change.