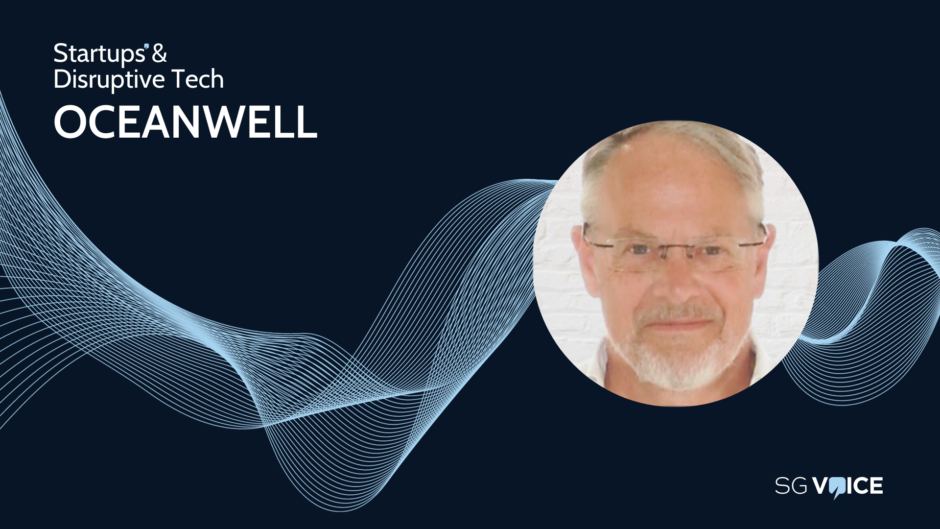 OceanWell has developed a subsea desalination technology to address water scarcity and limit the environmental impact of industrial desalination.
OceanWell was founded in California in August 2019 by Robert Bergstrom, Charlie McGarraugh and Michael Porter, Ph.D. The company has so far received $4 million from US and European angel investors, and has signed a memorandum of understanding with Las Virgenes Municipal Water District. The utility will help OceanWell's R&D efforts, making progress toward a clear line of sight to the commercialisation of the technology of a water farm producing at least 40,000 cubic metres per day.  
What problem are you solving?
Desalination is a heavy industrial process that removes seawater and small organisms from the oceans for processing on land, filters out and disposes of those organisms and other impurities in landfills, either evaporates or pressurises the filtered seawater, squeezes out as much fresh water as technically possible, and then disposes of a doubly-salty brine back into the sea where it can be toxic.
The company has set out to drive down the cost of desalinated water with large-scale desalination driven by ocean pressure and renewable energy. Across the world, both rural and urban, lives and livelihoods are being lost due to lack of water and this suffering is avoidable with a new approach to harvesting water from the sea, according to OceanWell.
"We exist to help all life forms to survive in a world with growing clean water concerns," says Bergstrom. "Over the past seven years, we have reimagined how to desalinate the ocean in a clean, ethical, and ecologically responsible way. We're disrupting the desalination industry by moving reverse osmosis to the deep sea to harness natural pressures to drive the desalination process."
This process comes with several benefits, as it allows users to reduce energy use by 30% or more, thereby cutting costs, while avoiding the use of scarce seashores for industrial use and providing coastal countries with a reliable source of freshwater regardless of drought or sea level rise – all while reducing the environmental impact of desalination. OceanWell says that its brine is very mild and dissipates rapidly, and plankton and small life forms are protected from harm. Using renewable power, the carbon production of its potable water is near zero. 
What is your technology and how does it work?
OceanWell's system has been designed to meet and exceed the environmental goals behind the strictest desalination regulations globally by using natural pressures in the stratum of the ocean with less marine life. Inspired by mangroves, OceanWell uses reverse osmosis membranes and gravity to passively extract fresh water from the deep sea. It is a passive system that circulates seawater past membranes in a natural high-pressure environment, automatically producing freshwater, harvesting the cold freshwater and bringing it to shore.
The 'Blue Water' farms use water pressure at depths of over 1,000 feet to drive the reverse osmosis process while safeguarding marine life and protecting delicate aquatic ecosystems. It can be used in fresh, brackish, or saltwater environments, allowing any raw water source to become a potential source for drinking water. 
Aside from being much cleaner and relatively lifeless, the water at 400 metres is extremely cold. It means that, depending on the size of the water farm, OceanWell will be bringing up billions of British thermal units (BTUs) in carbon-zero cooling capacity as a byproduct of the water itself. This means it can co-locate its water supply with off-takers of industrial-scale cooling to provide them with a constant and sustainable cooling system. 
What is your target market?
OceanWell is targeting the global desalination market, which is expected to be worth $20 billion in 2032 and growing at a rate of about 8% per year.   
What do you think it will take to scale up your technology?
The company reckons that it will take about five years to reach full commercial readiness, as the traditional slow rate of change in the water supply industry is considered a challenge.
"We are engaging with local environmental groups and potential customers to ensure that all aspects of the system are discussed ahead of time, to remain on track to complete our testing program," concludes Bergstrom. "Our next milestone will be the completion of the first phase of our piloting program in a reservoir in the Las Virgenes district. After which we will be ready to build and install the first demonstration system, producing 4,000 m3 per day."