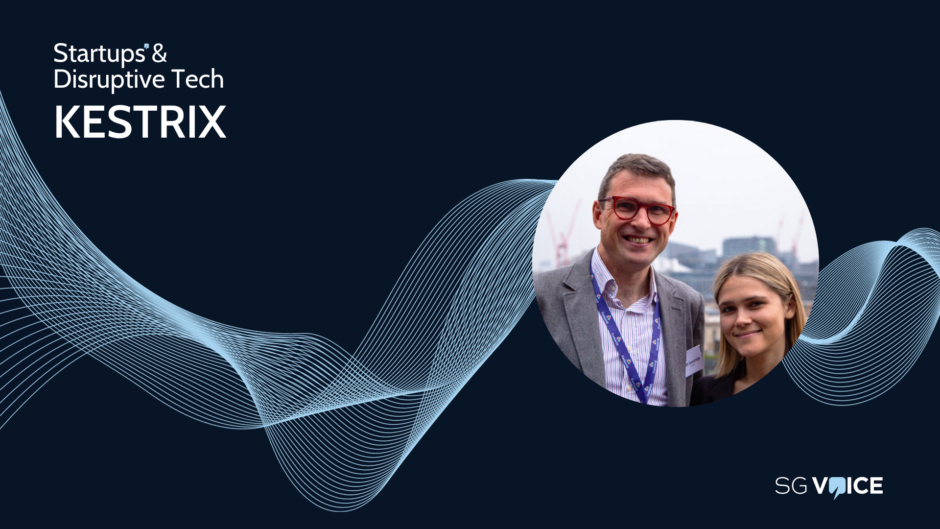 Kestrix is a retrofit management startup that helps housing providers, local governments and energy utilities map how heat is lost across portfolios or cities of buildings at once.
Kestrix was founded 2022 in London, UK by Matt Goodridge and Lucy Lyons, and has since raised £740,000 in seed funding and grants.
What problem are you solving?
To reach net zero by 2050, 90 million homes must be retrofitted globally every single year. The companies footing the bill for domestic retrofit, such as housing providers and energy utilities, are fed what the startup calls "bad data" about building energy performance (how heat leaks from buildings), which informs poorly targeted, over-budget retrofit plans, with "impossible- to-measure-outcomes".
In order to address this issue, the startup uses mass thermal image capture and AI to build 3D heat loss models of buildings, helping housing providers and energy utilities plan, price, and validate retrofits at the city-scale.
In February 2023, the Climate Change Committee published an open letter to the UK Government urging for the reform of the UK's Energy Performance Certificate system (EPC) to ensure delivery of net zero goals. They recommended the new north star metric of the system be space heating demand intensity, the metric Kestrix is training AI models to estimate.
How are you disrupting your market?
The company claims it reduces the manual time it takes to perform an energy performance survey from 2-3 hours to less than a minute of customer time, while building scenario planning tools that incorporate that data into optimised retrofit and decarbonisation strategies for whole portfolios of homes.
Its target customers are housing providers, local governments and energy utilities. Current clients include Clarion Housing Group, Peabody Trust, and United Living Property Services.
"We would love to become the platform where all those involved in the retrofit value chain – from housing providers, to contractors and surveyors, to installers, to financiers – can come for a single source of truth on energy performance data and retrofit roadmaps for specific buildings. The industry lacks such a central data source," the founders note.
"We want Kestrix to become the energy performance verification system, ending spray-and-pray retrofit, and ultimately unlocking a world in which all the resources we have to scale retrofit are channelled towards actually doing it, rather than planning it."
What is your product and how does it work?
The startup's first product, Roy (named after the historical Scottish surveyor), acts as an energy surveyor and retrofit manager for portfolios of homes. It automates energy surveys through a blend of drone-enabled aerial thermography and AI.
"First, we work with a partner to scan a building with a thermal drone; next, Roy uses AI to estimate key energy performance data points – like space heating demand intensity (the rate at which heat leaks from a building) – from thermal and visible spectrum images," the founders explain. "Finally, that data feeds into a SaaS platform that helps a portfolio building owner plan, price, and validate retrofits for thousands of buildings at once, with 3D visualisation, prioritisation and scenario planning features."
What are your biggest challenges? 
"For our impact to be maximised, aerial thermographic image data should be captured up front, for cities at a time," the founders continue. "Although we see demand for this scale of data in the market, we are a pre-seed/seed stage company, and have to strike a balance between what is needed and what we can handle technically at a relatively early stage."
What will it take for you to scale up?
From a software development perspective, what Kestrix aims to accomplish is technically advanced, as it claims to be the first to apply machine learning and computer vision to estimate energy performance of buildings based on exterior imagery alone. The founders add: "To our knowledge there is no one doing exactly what Kestrix does, but other players helping large portfolio asset owners plan retrofits include IRT Surveys, Parity Projects, Sero, and Spotscale."
The plan is to raise further cash to keep developing the technology and start mapping at scale. Its beta product is expected to be launched in the first half of 2024.