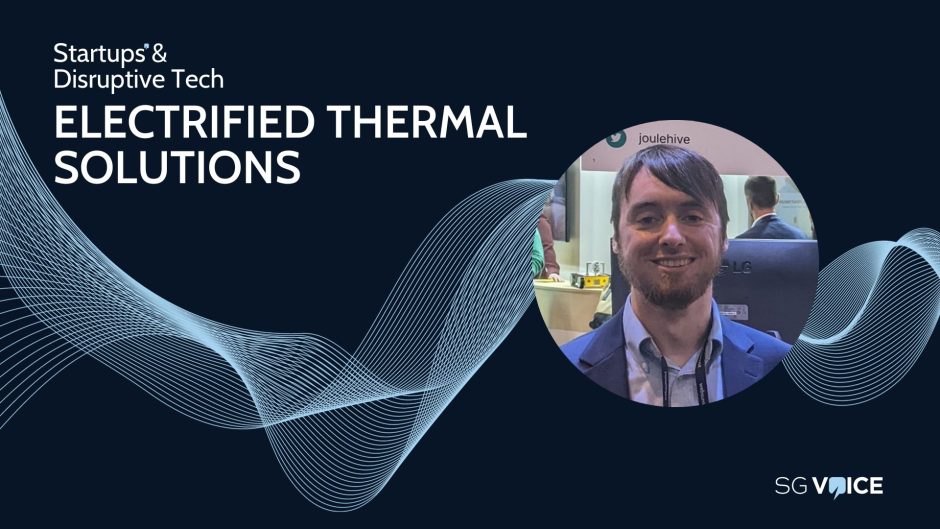 Electric Thermal Solutions (ETS) has developed an affordable thermal battery that turns intermittent renewable electricity into a reliable supply of industrial heat. Founded in 2021 by Daniel Stack and Joey Kabel, the Massachusetts-based startup is currently preparing for the construction of its first full-scale demo. 
Company mission:
"Our mission is to decarbonize industry with electrified heat," says Daniel Stack, co-founder and chief executive. "Industrial heat is one of the largest sources of greenhouse gas emissions in the world and simultaneously one of the most challenging to decarbonize. At ETS, we are driven to meet this challenge head on." 
Indeed, industrial processes account for just over half of all energy consumed for the purpose of heating. As of 2022, around 70% of this heat was still being provided by the combustion of fossil fuels. 
Continued industrial expansion is expected to drive a 6% increase in heat consumption from 2022 through 2027. If we are to avoid a corresponding increase in carbon emissions and deliver net zero by 2050, then renewable heat consumption would have to advance 2.4 times more quickly than current projections suggest. 
Among the main challenges of renewables adoption is the intermittent nature of sources such as solar or wind. Without some means of storing low-carbon energy and having it ready to deploy as and when it is needed, there can be little hope of a successful transition.  
"The decision to focus on developing this solution was that heat processes and energy storage remain two of the key areas where innovation and greater cost-effectiveness are needed," adds Stack.
Introducing the Joule Hive™ thermal battery
"Our flagship product, the Joule Hive™ thermal battery, turns intermittent renewable or cheap, off-peak electricity into on-demand constant industrial-grade heat," explains Stack. "It is a stack of electrically conductive firebricks in an insulated container, which may be installed on-site as a drop-in replacement to fossil fuels in even the hottest of industries." 
The system charges by running electricity directly through the bricks, circumventing the operating limits of contemporary electric heaters. According to Stack, the joule-heated bricks can store thermal energy at up to 1800°C for hours or even days until needed. The battery can then be discharged simply by running air or some other gas through the brick channels, delivering reliable industrial heat to any furnace, boiler, turbine or kiln. 
As the Joule Hive™ batteries are made from energy-dense materials that are widely available, they present an affordable solution to the electrification and decarbonisation of industrial heat.  
The flexible system can be used in applications ranging from the 1,700°C process of steelmaking to the low temperature conditions of food manufacturing. It could also be used to convert power plants that are currently powered by natural gas, exchanging their harmful fossil fuel source with thermal energy derived from clean electricity. 
Breaking into an expanding market
McKinsey estimates that a cost-optimised pathway to net zero emissions would require 2-8TW of thermal energy storage by 2040. ETS hopes to capture its share of this burgeoning market. 
"The biggest challenge we face today is that current electricity market structures and regulations need to be updated to more accurately reflect the costs and benefits of using electricity at different times of the day" says Stack.
"Current structures do not contemplate the possibility of dispatchable loads that thermal energy storage enables so they do not adequately send the right market signals. This is a classic case of regulation needing to catch up with technology development. It will happen, but the sooner the better for enabling widespread industrial decarbonization." 
Despite these challenges, the startup is on track to build its first full-scale demon facility for commission by mid 2024. Once operational, the 5MW unit will offer around 25MWh of energy storage. 
"We do not anticipate any headwinds at this point to scaling given the customer interest we've received," Stack comments, adding that regulatory and market reforms could dramatically increase the technology's rate of adoption. 
To date, ETS has secured almost $1.2 million in non-dilutive funding comprising several grants and awards. In 2022, the company closed its first seed funding round with a total of $4.5 million. Just recently, it was commended once again, earning a worthy second place on TechCrunch's list of top 20 disruptive startups. 
Collaborative opportunities for future growth
The ETS team has been particularly excited by recent collaborative efforts within its sector. According to Stack, startups in the space have demonstrated a resounding willingness to work with one another, increasingly supported by industrial partners and government agencies. 
"We greatly appreciate the efforts of the industrials that have stepped up already," he concludes, "but I think that increasing the industrial participation behind these efforts would have the biggest positive impact."