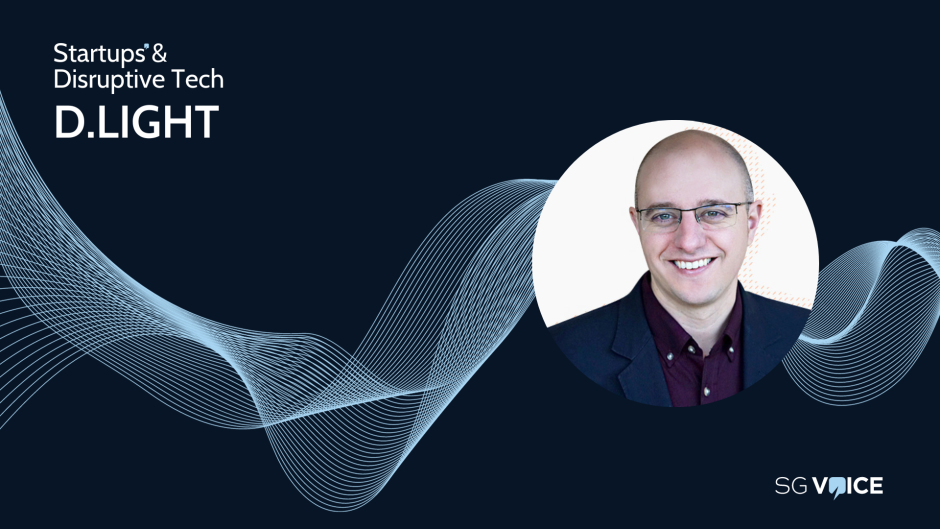 d.light makes products that are available and affordable to low-income families struggling to access reliable electricity.
MBA students Sam Goldman and Nedjip Tozun founded d.light after meeting at the University of Stanford in California in 2006. Bsed in Nairobi, Kenya, and Palo Alto, California, the company was incorporated in 2007 and has raised over $100 million in equity and over $500 million in debt and securitised financing.
d.light partners with development finance institutions, the World Bank, NGOs such as Oxfam and Mercy Corps, impact investors such as Acumen, large multinationals such as Orange (EPA:ORA) and Total (EPA:TTE), and small local companies such as Olusheno and Heri. The company also took a leading role in founding GOGLA, the Global Off-Grid Lighting Association, where the sector comes together to collaborate on areas that are beneficial to all. For instance, they have collaborated to ensure standardisation around truth in advertising and to advocate for favourable policy treatment for solar energy.         
What problem are you solving?
Nearly one billion people live without any access to electricity, and an additional two billion face unreliable electricity access. This creates a range of issues, from safety to schooling, including health risks: the World Health Organisation estimates that close to one billion people in low- and lower-middle-income countries are served by healthcare facilities without reliable electricity access or with no electricity access at all. Only half of hospitals in sub-Saharan Africa report reliable energy access, and 15% of healthcare facilities lack any access to electricity in sub-Saharan Africa.
d.light is looking to bridge this energy divide by offering solar home systems and appliances complemented by consumer finance options, which allow people to bypass traditional grid systems.
"We're revolutionizing the energy landscape by providing our primarily unbanked and off-grid customers with not just access to energy, but also transformative appliances. This unique approach allows them to leapfrog traditional grid systems, instantly elevating their quality of life," says Tozun.
What is your product and how does it work?    
The company's core set of products are solar home systems that enable customers to get energy access through solar without needing a grid connection. They are primarily sold on a Pay-As-You-Go basis, where after an initial deposit, customers pay anywhere from $0.20 to $0.60 per day for their system until it is paid off.
To date, d.light has sold nearly 30 million products, including solar lanterns, solar home systems, TVs, radios, cookstoves, and smartphones, that have transformed the lives of over 150 million people. It retails in 70 countries and its main focus is in East Africa, West Africa and India. 
What are your biggest challenges? 
"The magnitude of the issue we're tackling is vast. Our customers, largely unbanked, struggle to secure traditional loans. Obtaining scalable financing becomes a protracted affair, especially for markets considered high-risk," explains Tozun. "To hit our audacious goal of uplifting 1 billion lives who are either off-grid or grappling with unreliable grid access, we'll require a significant increase in access to financing for markets that are viewed as high risk."
The company has established securitised financing facilities to purchase over $500 million of consumer loans, but it will need to finance several billions in consumer loans over the coming years.
What do you consider your greatest competition?  
d.light's greatest competition remains alternate fuel-based power sources, which are the alternative to solar in its markets, but are polluting, dangerous, and more expensive.