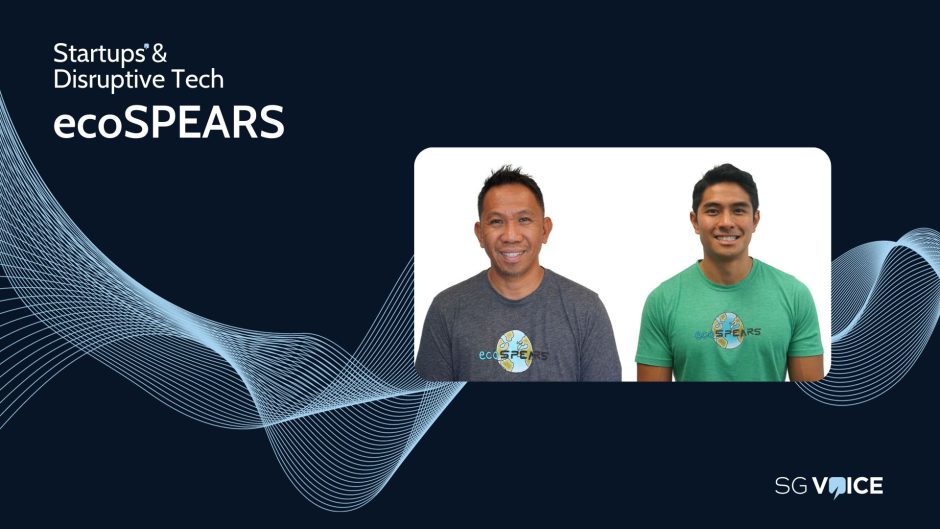 In 2017, Sergie Albino and R. Ian Doromal founded ecoSPEARS as the exclusive license holder of an affordable and sustainable environmental remediation process developed at NASA. With more than $80 million in contractual agreements, the Floridian startup is currently  
Envisioning a cleaner and healthier world
In today's highly industrialised world, soils and waterways are often contaminated with toxic compounds that pose a threat to human health as well as to the surrounding ecosystem, the life it supports and the services it provides. 
Examples include per- and polyfluoroalkyl substances (PFAS), also referred to as 'forever chemicals', which are found in everyday products ranging from electronics, clothing and furniture to non-stick cookwear and pizza boxes. PFAS have been linked to various health risks, including liver damage, asthma, decreased fertility and a number of cancers. 
Polychlorinated biphenyls (PCBs), meanwhile, are known carcinogenics formerly used in several industrial and commercial applications. Though they are now widely banned, their long-lasting contamination persists. Alongside PFAS, dioxins, and similar substances, PCBs continue to turn our natural world into a sea of hidden dangers. 
Thankfully, ecoSPEARS has a solution. 
"ecoSPEARS is on a mission to usher in the net-zero future of environmental remediation by developing green, sustainable technologies to remediate soil and waterways that have been contaminated," says Gerry Angeli, the company's president and general manager. "We care about people, the planet and future prosperity." 
A sustainable solution developed at NASA
"Right now, the only way to deal with PCB's, PFAS, and other persistent organic pollutants is to dig them up and then burn them," Angeli explains.  
This process simply transfers the toxins into the atmosphere, while emitting greenhouse gases during digging, transportation and incineration. Other attempts at true remediation tend to involve the construction of inordinately expensive facilities and high-pressure systems known for their dangerous volatility. 
EcoSpears has adopted a different approach. 
"We have added technology to modernize and make the processes of remediating polluted water and soil both efficient and carbon neutral," Angeli continues. "No more burning, digging it up or transporting it to another location." 
The process, which was developed and validated at NASA before being exclusively licensed to ecoSPEARS, is carried out by modular units set up on site. Currently, there are three different systems available, enabling the decontamination of soils, water or sediment. 
Each variation begins by extracting toxic compounds from the environment, using a chemical reagent or specialised mats filled with ecoSPEARS' proprietary solvent. The captured toxins can then be permanently destroyed using proprietary technology that operates under ambient conditions, requiring far less energy than conventional methods.  
Before marking its work as complete, ecoSPEARS ensures that each project's results have been validated by third-party laboratories. Its entire process has been endorsed by the International Pollutants Elimination Network and is formally approved by the US' Environmental Protection Agency. 
Scale of the problem highlights market potential
ecoSPEARS markets its solution to anyone involved in environmental remediation, whether it be the parties responsible for the pollution or local authorities tasked with cleaning it up. In some cases, its clients are simply conscious investors that recognise the advantages of doing their bit for the planet. 
With such a diverse range of potential customers, it is difficult to estimate the exact size of the market, but the sheer scale of the problem is easy to see. In the US alone, Angeli claims that there are around 500,000 acres of uninhabitable land, more than 450,000 brownfields, almost 20,000 contaminated airports and 2,500 contaminated fire training centres. Globally, estimates suggest that up to 1.5 million tonnes of PCBs remain somewhere in the environment. 
Raising funds to accommodate rising demand
Since its foundation, ecoSPEARS has received around $3 million from backers including Stirling Operations, Black & Veatch and incubator programmes such as Katapult Ocean, Ocean Exchange and EIA Social Enterprise. The company has successfully completed a number of projects, expanding its network of community partners. 
With more than $80 million in contract, ecoSPEARS is currently raising an $8 million series A round in order to deliver its pipelined agreements. 
"Our biggest challenge right now is scaling up to meet the needs of our current and incoming clients," Angeli acknowledges. "There's a vast need for our remediation process around the world, and we're in fundraising mode to scale up to meet those needs." 
The expansion will also enable ecoSPEARS to continue its collaborative engagement. By repeatedly demonstrating the results of its process, the company hopes to build up its following. 
"We create synergies with organizations that have a real need for our services," Angeli explains." The Port of San Diego, for example, had a real need to dredge, in order to meet the demand for shipping and cargo services, but they needed to mitigate the damage to the environment that would be caused by dredging." 
 "Our work with them showed them, and other ports, that we can clean the sediment of toxins so that they can do the dredging they need to do. Partnering with ports, municipalities that have brownfields, and various segments of the U.S. government, we can turn around a huge problem."