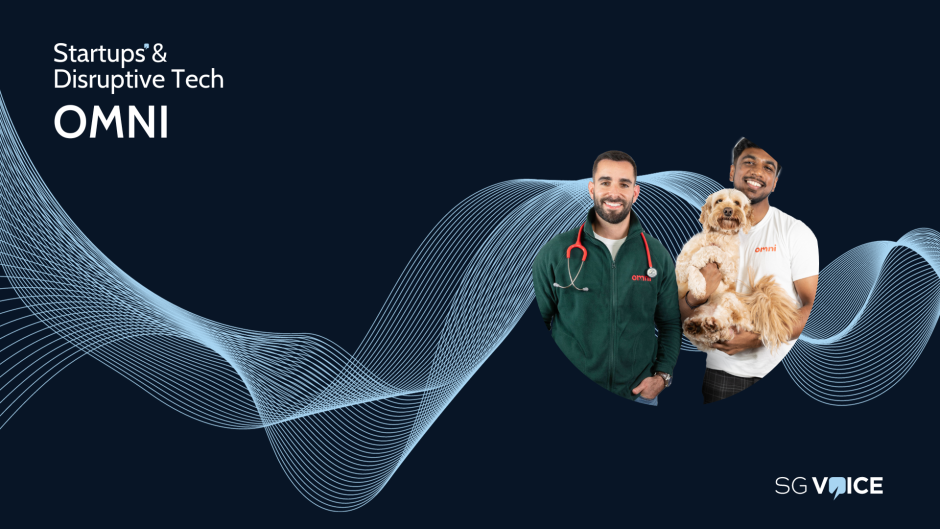 Omni is on a mission to reduce morbidity in pets with healthy nutrition that is also environmentally sustainable.
Omni Pet Ltd. was founded in 2020 in London, UK, by Dr Guy Sandelowsky and Shiv Sivakumar. It is at the seed stage and has raised £1.5 million to date.
Disrupting the pet food market
It is estimated that 20% of meat consumed on the planet is accounted for by cats and dogs, while nutrition-related health problems are soaring. More than a third (34%) of pet guardians want to feed plant-based foods to their pets but there are "no credible products on the market for them", according to the startup. Its vet team started Omni to create a trusted and science-backed option that is healthy for pets and has a low impact on the planet.
The company has invented patent pending 3D chunking technology that enables the development of meat-like wet food products without animal ingredients. It claims to be the world's first brand to offer nutritionally complete life-stage diets for puppies, adult and senior dogs, with 100% vegan formulations. Pets eating Omni food present benefits three to 12 months after starting their new diets, which the company says is in line with peer-reviewed scientific research.
The global pet food market is estimated to be worth $80 billion, while the opportunity for plant-based and cultivated meat products for cats and dogs is an estimated $40 billion. In the UK, 34% of pet guardians are looking to switch to plant-based products, which represents a £1 billion market opportunity in the UK alone.
What are your biggest challenges?
According to Omni, a major challenge is convincing people that dogs are nutritional omnivores (not carnivores) so, like humans, can thrive on a plant-based diet.
"In fact some of the longest living dogs on record were plant-powered and there is peer reviewed research to show superior health outcomes in terms of increased life spans and fewer lifetime medication requirements for these cohorts," the company adds.
What will it take for you to scale up?
Omni says it has managed to scale rapidly since launching and is approaching profitability due to its relatively low customer acquisition costs, high lifetime values and healthy gross margins. Over 80% of its revenue comes from subscription customers.
It is now seeking growth capital to scale the business further and is currently negotiating retail details with some of the largest pet retailers in the UK and Europe, which are expected to be significant potential uplifts in its revenue streams. The company is already working with several vet clinics that stock its products and is looking to further expand these partnership opportunities in the veterinary sector.
Whom do you consider your greatest competition?
"We respect other science and vet led brands like Hills and Royal Canine due to their evidence based product focus, but we think our differentiation of using healthier and more sustainable ingredients makes us the longer term leader in the space," the company concludes.